Went to
Jerry's Famous Deli
in Costa Mesa with my sisters and friends.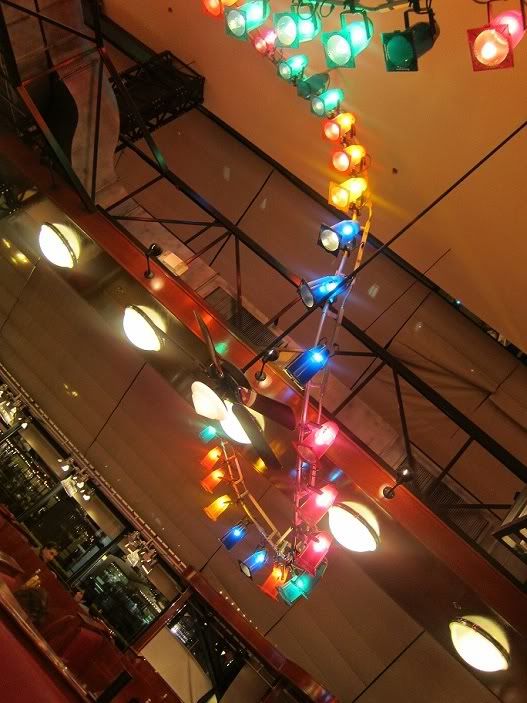 It had such cute decor inside - bright lights and an oldies kind of feel.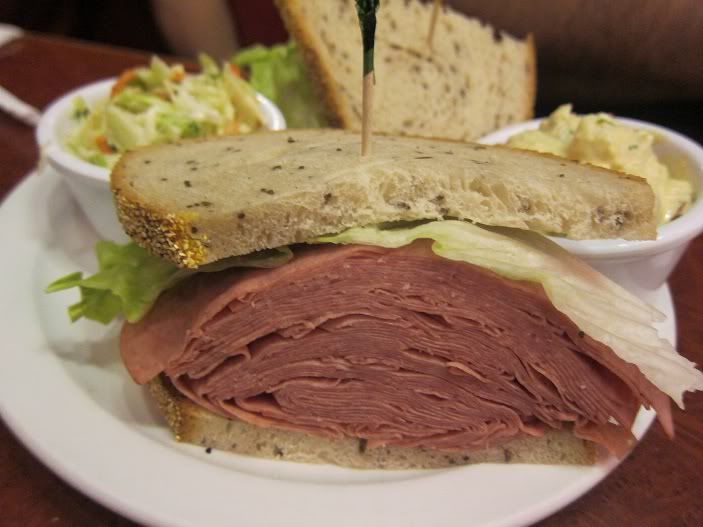 Salami NY sandwich $14.15
- our friend ordered this. Look how much meat that is! OMG I don't think I would've been able to handle that haha
Reuben NY sandwich $16.
95 - I had a bite of this and it was good. Usually I don't like sauerkraut (I had it in NYC on a hot dog and it totally threw me off because I thought it was onions...it's not), but it was subtle here.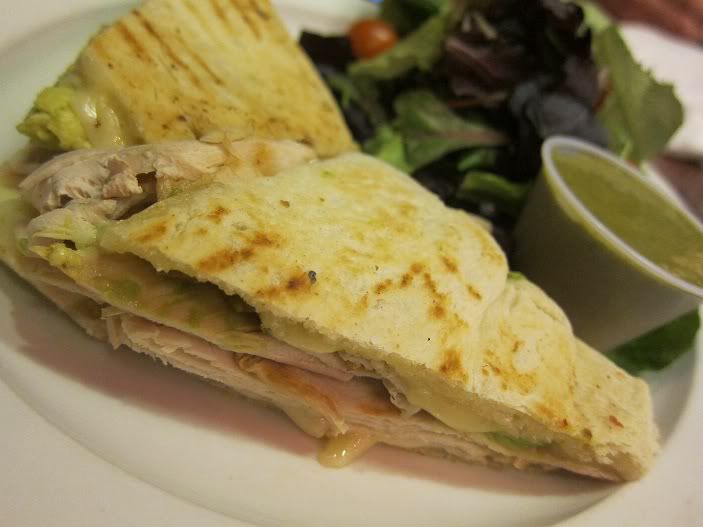 Turkey, avocado, swiss panini $10.65
- light, fresh-tasting, and easy-to-eat. The green salad dressing was creamy and different. We liked it. Plus, you can always use it as a spread/dip for your sandwich.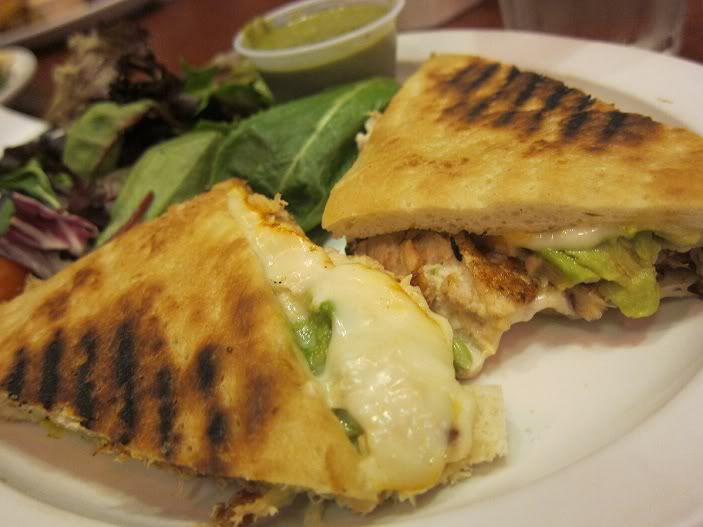 Tuna salad, capers, avocado, muenster panini $10.65 - I thought I'd be a little adventurous and ordered this (my first choice was the turkey, avocado, swiss but my sisters both got it so yeah...). I didn't want anything too heavy and this was just right. I also liked how the breads were not greasy (such a turnoff when you get a greasy sandwich).
Jerry's Famous Deli has a such a variety of sandwiches how can anyone decide? To add to that, most sandwiches come in "LA" and "NY" style meats. Who knew there was a difference right? Apparently there is. They also have a list of desserts that take up half a page of their menu! I wanted to try some but was too full. Note to self: bring a partner to share a sandwich so we can get some dessert. Sharing is caring - especially when it comes to food! ;)
Bon appetit!~!
Sending love,
kimberly
-xoxo-