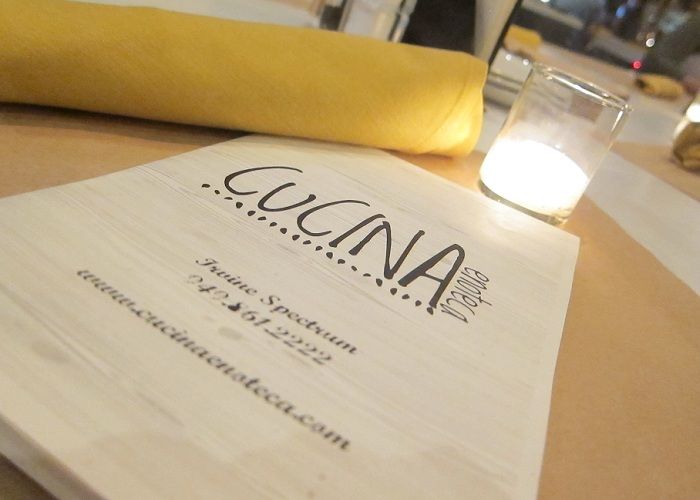 For any of you So Cal workers out there who have to take the crazy 405 freeway (this includes me), this
Food for Fridays
post is for you! After work, instead of being stuck in traffic, go and have happy hour or dinner at
Cucina Enoteca
in Irvine! The ambience and service here was amazing. It's located at the
Irvine Spectrum
so you can wine, dine, and shop - all in one place without having to repark your car!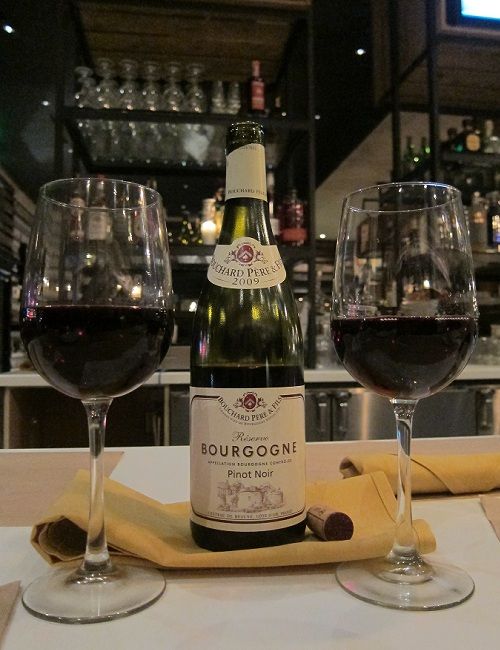 Bourgogne Pinot Noir
- best way to relax and unwind any day is definitely with a glass of wine and great company! They have a good variety of wine selections here and good food and drink deals if you make it during happy hour.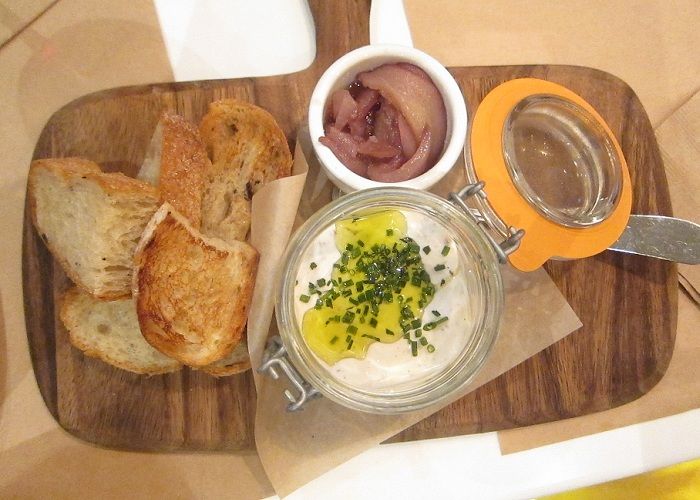 Gorgonzola walnut mousse + pouched pear
- such a delightful appetizer! Spread on the mouse, add a slice of pear and you got a nice combination of flavors. The cool thing about this appetizer is that the mousse comes in a jar! In fact, there's so much mouse we had to order more bread.
Ricotta cavatelli + duck conserva
- the waitress said this was one of their popular pastas and since we were up for being spontaneous and trying something different, we ordered it. Uhhh yeah it was really really
really
(yes, it needed that many "really") tasted
funky
...at first. Then after a couple (4-5) bites, you kind of start liking this strange and odd flavored duck pasta. I can definitely say it caught us by surprise! Next time, we're going to play it safe and try a pasta we're familiar to.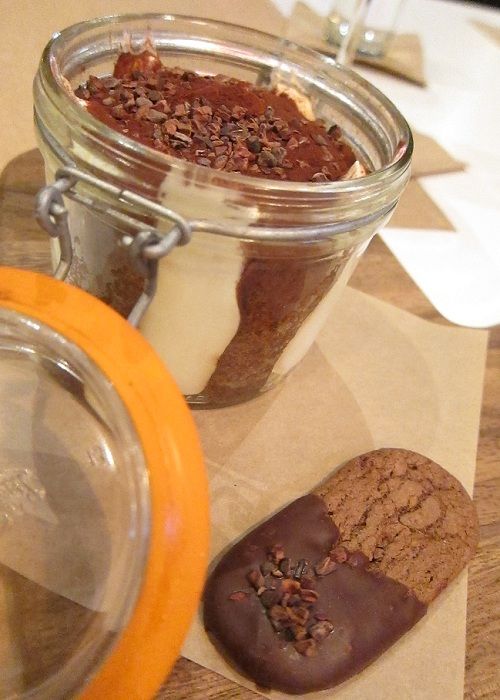 Their house special tiramisu
- OooOoo YUMMM! Now this dessert totally makes up for the weird pasta! It was indeed delicious (and isn't the presentation so cute?)! Make sure to save room because you
have
to order this. You can thank me afterwards! ;)
Sending love,
kimberly
-xoxo-
CHECK IT OUT:
Cucina Enoteca
, 31 Fortune Drive, Irvine, CA. Tel: (949) 861-2222.