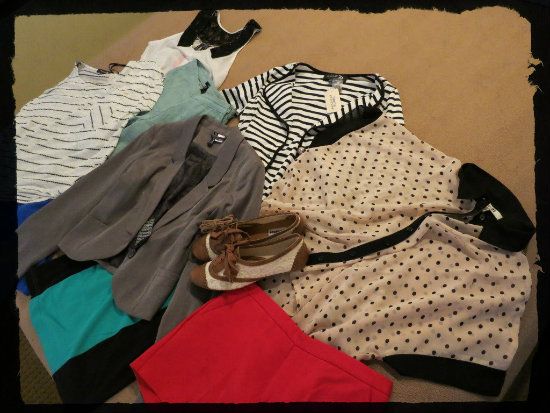 Shopping really does make me happy. Something about treating yourself out with a nice little gift. Hey you work hard, you deserve it!
Left to right: (top) Nordstrom top, H&M pants, F21 blazer/top; (bottom) F21 top, H&M skirt/blazer/skirt, Nordstrom oxfords, F21 shorts
Above are some of my new Seattle purchases I got during Day 1 of our trip. Yeah, I'm bad I know. I can't even wait a day. It wasn't my fault though! In my defense, our hotel is literally a block or two outside our hotel. Man, when it's just that convenient I just can't resist the temptation! It was worth every penny and I already starting wearing some of them haha
Hope you're all having a wonderful Friday! Surprisingly, the weather up here today is in the high 60s/low 70s. Definitely more doable than yesterday!
Until next time,
sending love,
kimberly
-xoxo-
P.S. Are you following me on Instagram yet? Find me @kimberly_luu <3
P.P.S. Sorry but my Food for Fridays posts will have to be postponed til next week. Don't worry, there's so many goooood places I want to tell you about! Time for brunch now. Laters alligators! ;)