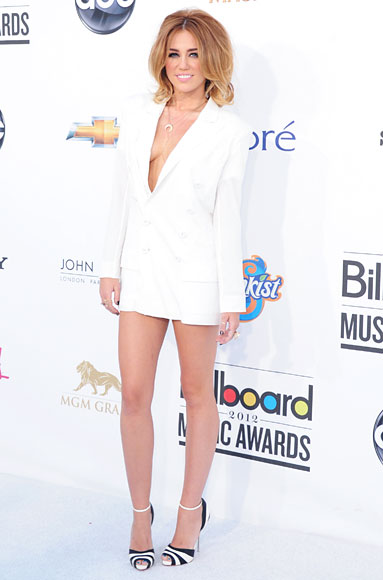 5. Miley Cyrus in Jean Paul Gaultier tuxedo dress - very sophisticated; I really like this look on her!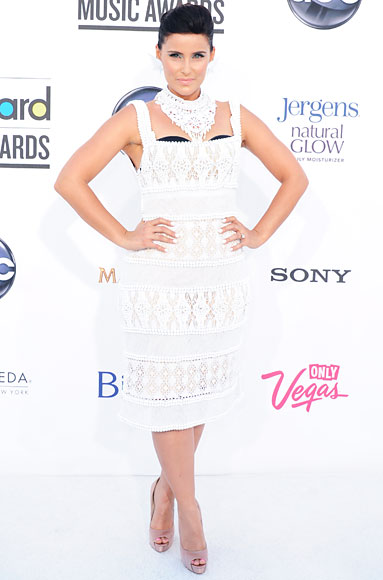 4. Nelly Furtado wearing Alberta Ferretti - actually I don't like this outfit as a whole. There's too much going on with the bold necklace AND lace dress but if worn separately, I like them as individual pieces.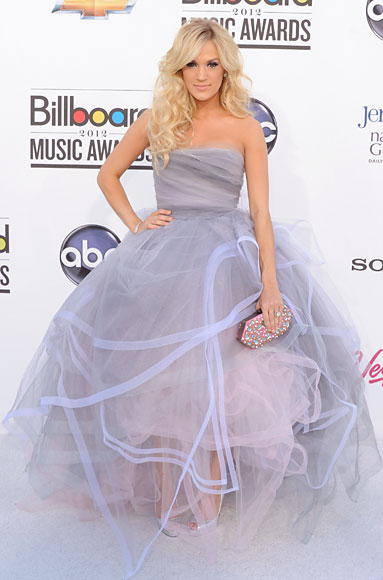 3. Carrie Underwood looks gorgeous in Oscar de la Renta - that man is talented and everything he touches turns out perfect. Like it/hate it? Whatever it is, she's like one hot mess!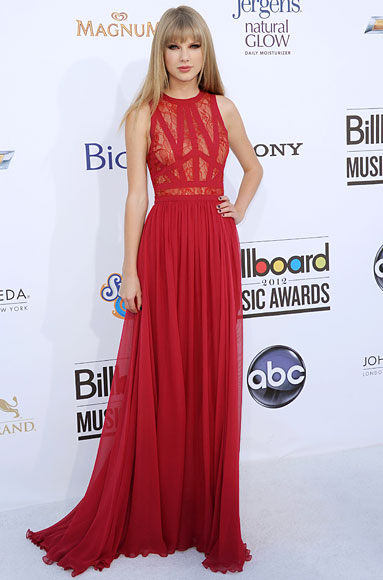 2. Taylor Swift wearing Elie Saab - okay I'm a little biased because I love anything Elie makes! I mean, I even did 2 fashion reports on him for my school project cause I love his stuff so much!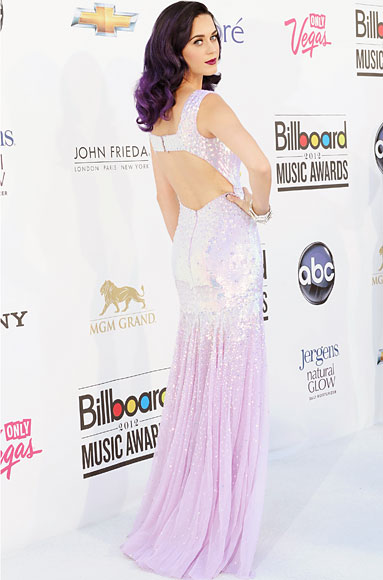 1. Katy Perry donning a Blumarine gown - this looks so iridescently magical with the pastel colors and sequins doesn't it? Usually she has an eccentric style so I'm very surprised I liked her dress the best!
It's spring/summer time so I'm attracted to light neutral colors. Yes, Taylor Swift is no-doubt bright in red but [hey!] it's an Elie Saab dress so I'll make the exception...just for him. ;)
What are your top fashion faves for this year's Billboard Music Awards?
Sending love,
kimberly
-xoxo-
P.S. I wasn't able to watch the show since I was celebrating my bday yesterday but I heard Jordan Sparks did an amazing tribute performance for Whitney Houston. If you didn't get to see it either, don't worry you can check it out
here
. Enjoy! :)