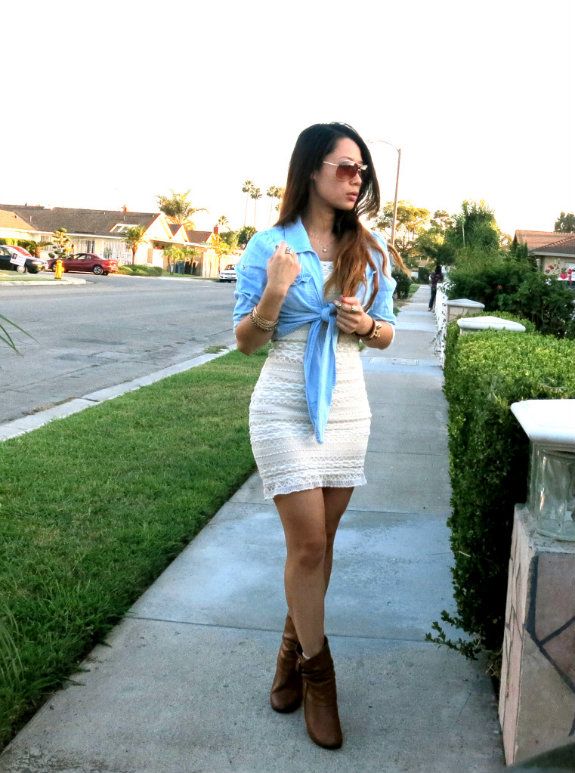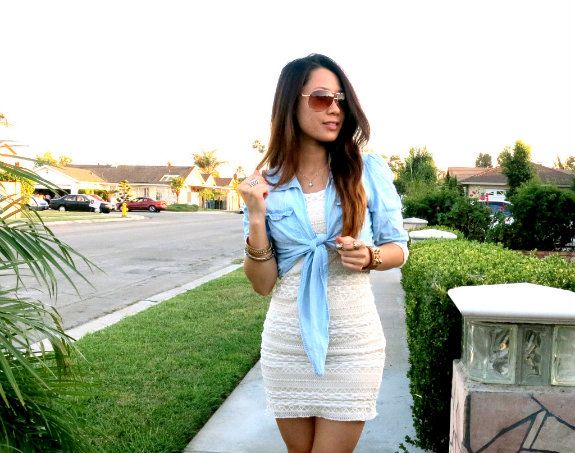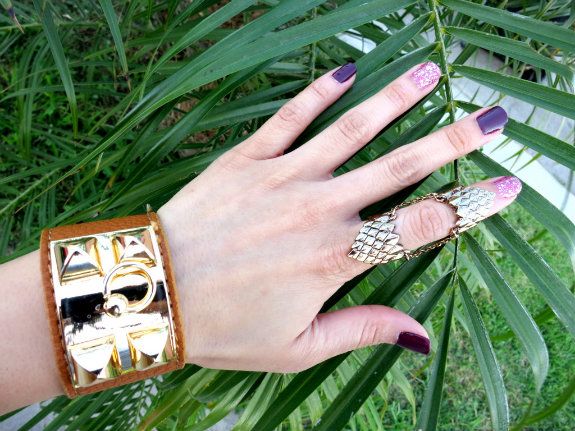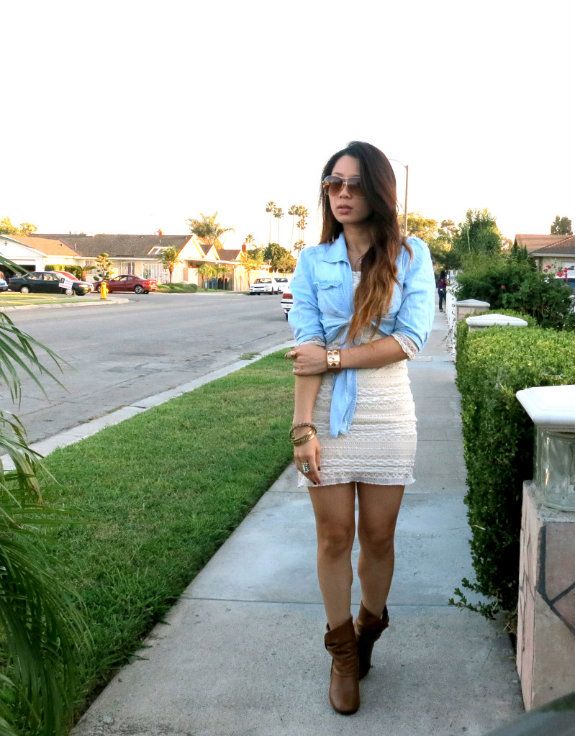 If I could, I'd wear dresses every single day - no lie. I'm still trying to enjoy as many sunny SoCal days we have left before it's get too cold. On this day I really wanted to wear my
Foreign Exchange
white lace dress but it was backless and a little too chilly to wear it alone. Luckily, I received this chambray denim jacket from
Oasap
just in time to help me transition some of my summer looks for fall (because let's face it, it's still semi-summer weather here in OC). It's a simple lightweight jacket that can easily be added to any outfit for an extra oomph of warmth, especially during these still-hot-but-a-little-cold days lately.
Of course no outfit is complete with a little bit of gold bling. These
wish bracelets
from
Papers & Peonies
are so inspirational ("Never Say Never" & "Dreams Do Come True" are inscribed on them) and I feel like every time I wear them, my day just starts of right. I was also pretty excited to wear my current new favorite ring: the
Ever Eden by Michelle Phan
knight chain ring
(thanks
Glam House
!). It's so artistically designed (love the jagged edges)
and
adjustable so it fit perfectly. Definitely one of my favorite jewelry pieces!
Can't believe we're already halfway through the week. Happy Wednesday Everyone! Hope you're all having a great day. :)
Sending love,
kimberly
-xoxo-
Instagram/Twitter Me: @kimberly_luu