Last week I was unsure if we were going to do anything to celebrate Halloween (aka "dress up"). It was totally last minute but we ended up deciding to go out Saturday night and the bf thought of an awesome couple costume: Little Red Riding Hood & The Werewolf. So Friday night, I got to work and started designing my Halloween costume.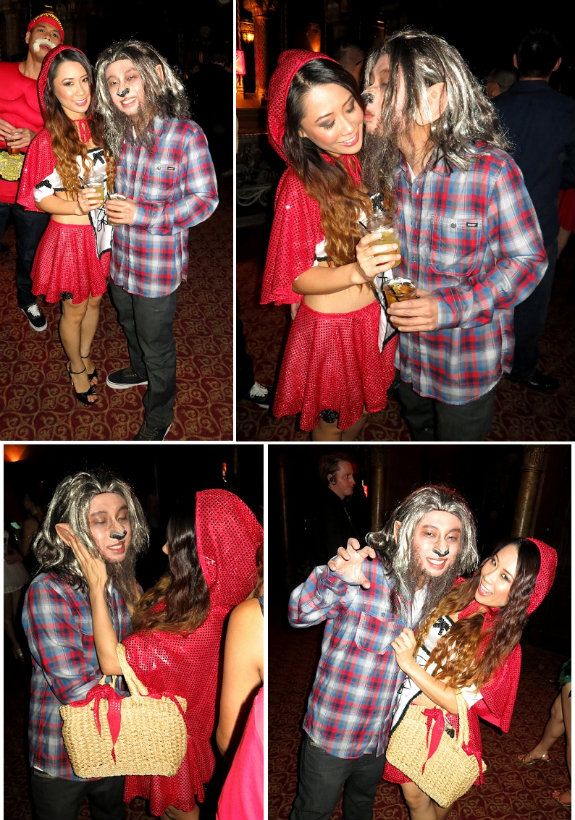 Me & my wolfie. He was extremely detailed with his costume: prosthetic nose/ear, face paint, hair wig, diy beard...isn't he so talented?!?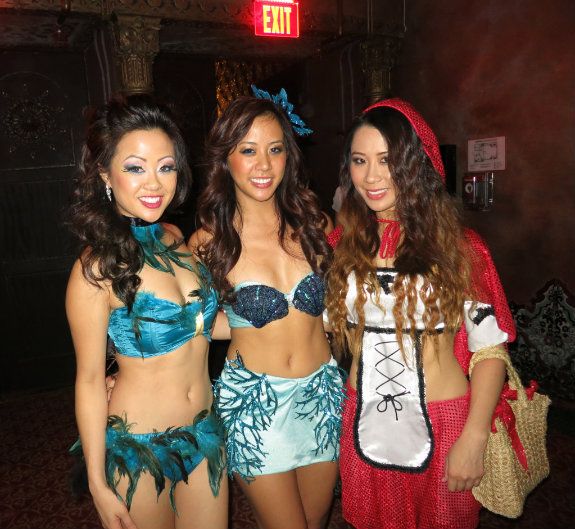 With my little sisteroos: peacock (congrats to Kaf for winning
Best Sexiest Costume
!!), mermaid, & little red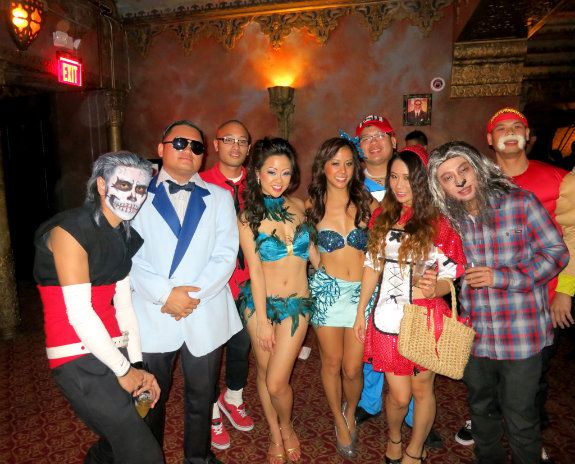 It was such a fun night with great friends! Loved that they all had such cool costumes: zombie, Psy, nerd, peacock, mermaid, Duff man (from The Simpsons), little red riding hood, werewolf, & The Hulk.
I've learned that sometimes the best plans are the ones not planned. Yay to spontaneity!
My better thirds. ;) Love my little sisteroos <3>3>
Outfit Details: DIY self-designed Halloween "Little Red Riding Hood" costume
Happy Halloween Everyone! This is a picture of a pumpkin I carved at work. Not too shabby for my first time carving a pumpkin huh? Credits to my team partner Chava for helping me. :) Okay, have lots of fun tonight and be safe!
Sending love,
kimberly
-xoxo-
Instagram/Twitter Me: @kimberly_luu