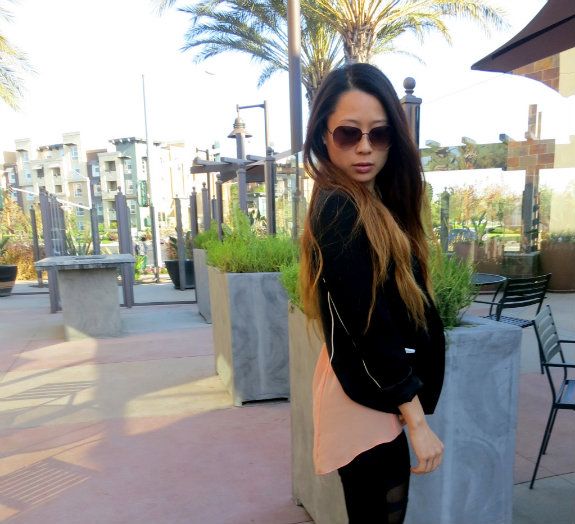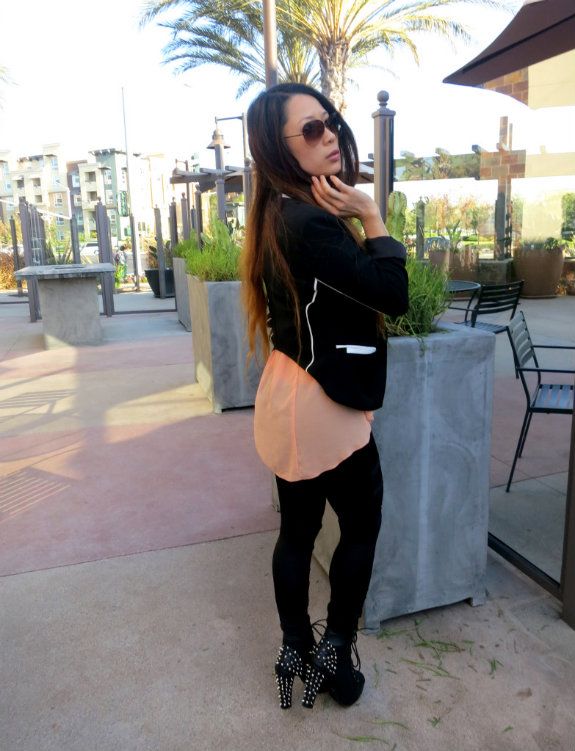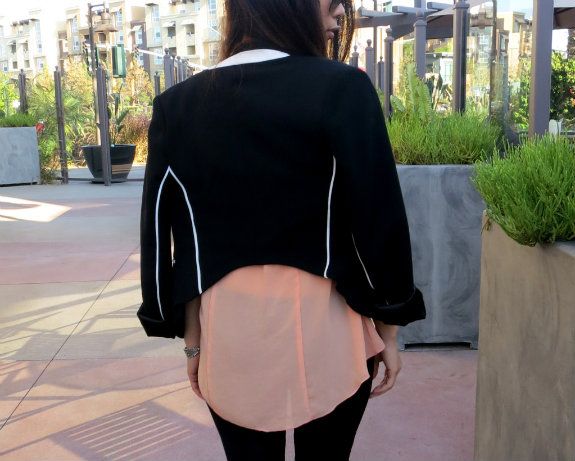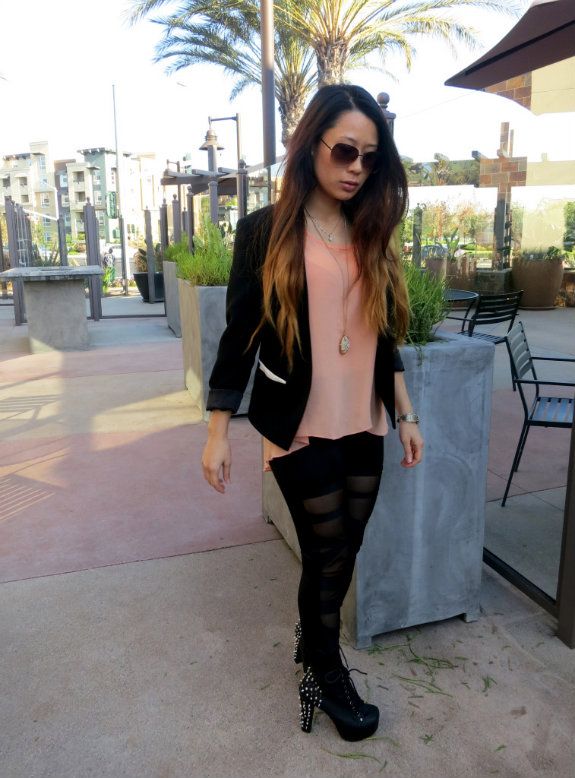 Outfit Details: blazer c/o SUGARLIPS , sheer coral top, sheer cutout leggings, spiked boots, Forever21 necklace, Charming Charlie watch, Marc by Marc Jacobs heart sunglasses
For the longest time, I've been on the hunt for the perfect black blazer and, thanks to the amazing folks at
Sugarlips
, my endless search is now over. The white contrast trim detailing and higher back hem makes this
not
your ordinary black blazer. It's no wonder this perfect statement blazer (find it
here
) is going to be a staple jacket in my year-round wardrobe. It just goes great with everything!
Since I was going to a fun lunch date I wanted to keep the look very minimal with a solid sheer top and black mesh leggings (love these!). However, the inner goth child in me kept calling out to wear my spiked ankle boots...and so I did. Usually I'm an accessories-galore-girl but I decided to go with simple pieces of jewelry. That
Charming Charlie
watch bracelet has been my constant fav for months now - I can't stop adoring its "antique" look with gold & silver accents. Plus a new obsession? My
Marc by Marc Jacobs
heart aviator sunglasses (thanks to the bf)! I'm finding any excuse to wear it. If the sun is out - so are these sunnies. ;)
Hope you all had a wonderful Thanksgiving weekend! I really enjoyed (and needed) that 4 day weekend break from school/work/internship so it was really nice for me. Did anyone get any good deals from Black Friday or Cyber Monday sales??
Sending love,
kimberly
-xoxo-
Instagram/Twitter Me: @kimberly_luu