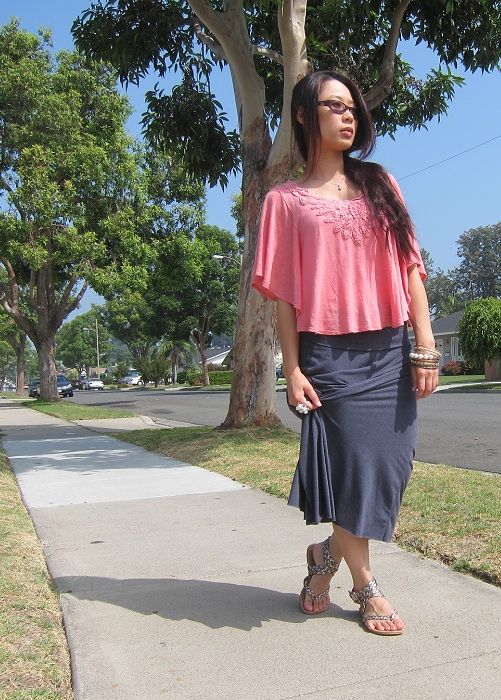 Outfit Details: Nordstrom top, f21 skirt & accessories, bamboo sandals, Fendi transition glasses
These photos were taken a while back but I thought I'd still post it anyways. I got this coral top as a gift (thanks Cat!) and I love how it flows with your body. It's comfortable, feels nice, and easy to move around in which was perfect for running errands. Plus, I happen to like wearing coral (and 10+ other colors haha) so you may see me wearing it more.
Also, I don't know if you can tell but my glasses I'm wearing are those "transition" glasses were it gets tinted when exposed to the sun. Hence why in some pics the lens are clear and some they're not. Being blind isn't fun but you learn to accept the cards life deals you, you know? So if you have 20/20 vision, be thankful! It truly is a gift!
Happy Wednesday Everyone!
Sending love,
kimberly
-xoxo-
P.S. The Disneyland plan on Leap Day failed! We did go there and got to the line but once we saw how many people were waiting (wish I took a picture to show you!), we turned around and left (it was madness) to find something to eat. Luckily for us we have D-land passes so we can go any time. Who would've thought that Disneyland had reached CAPACITY for that night?!? Crazy shocker huh? Oh well, next time it is then.