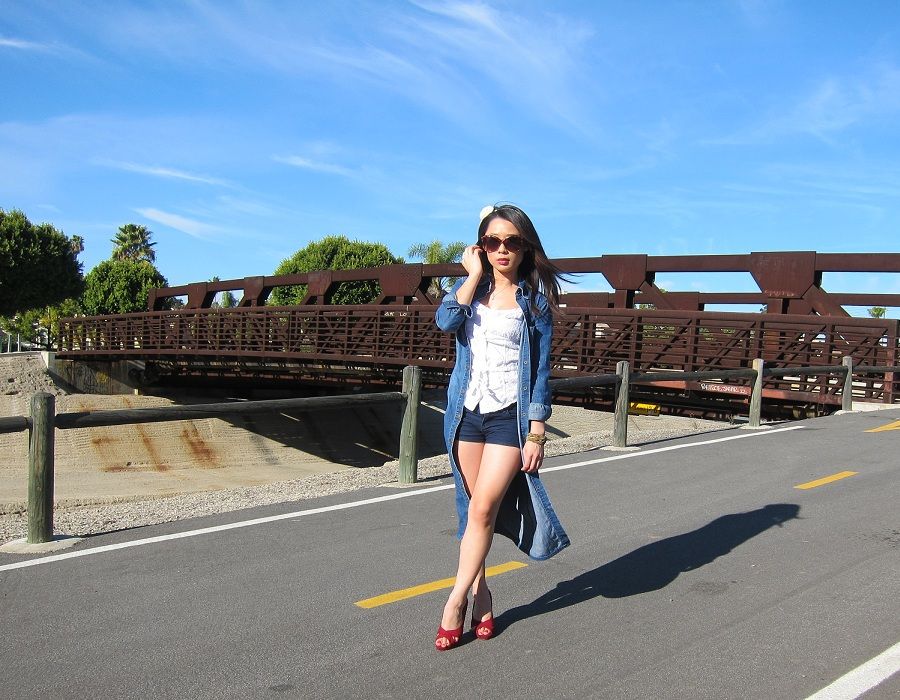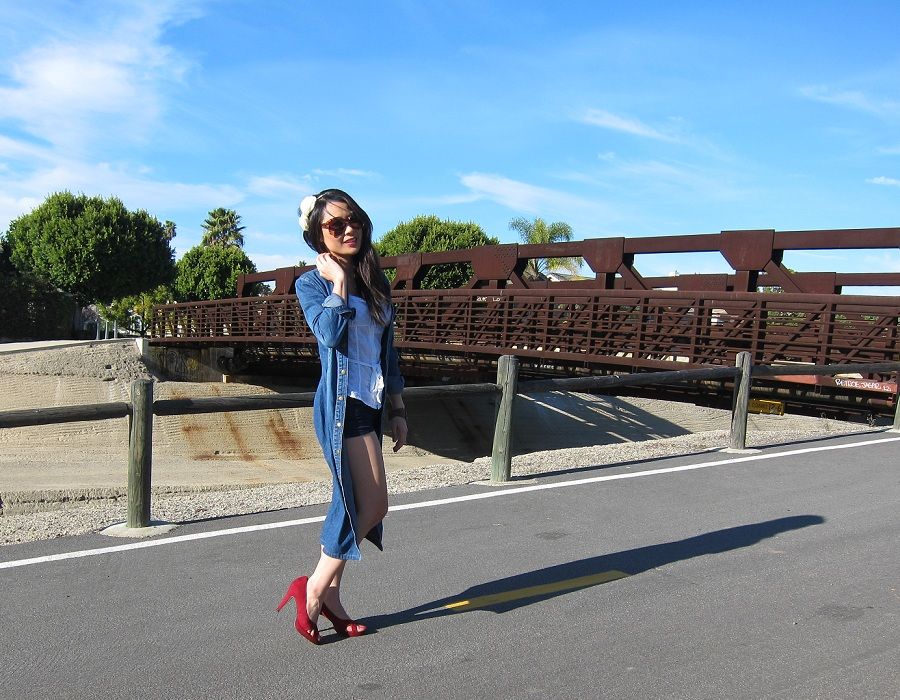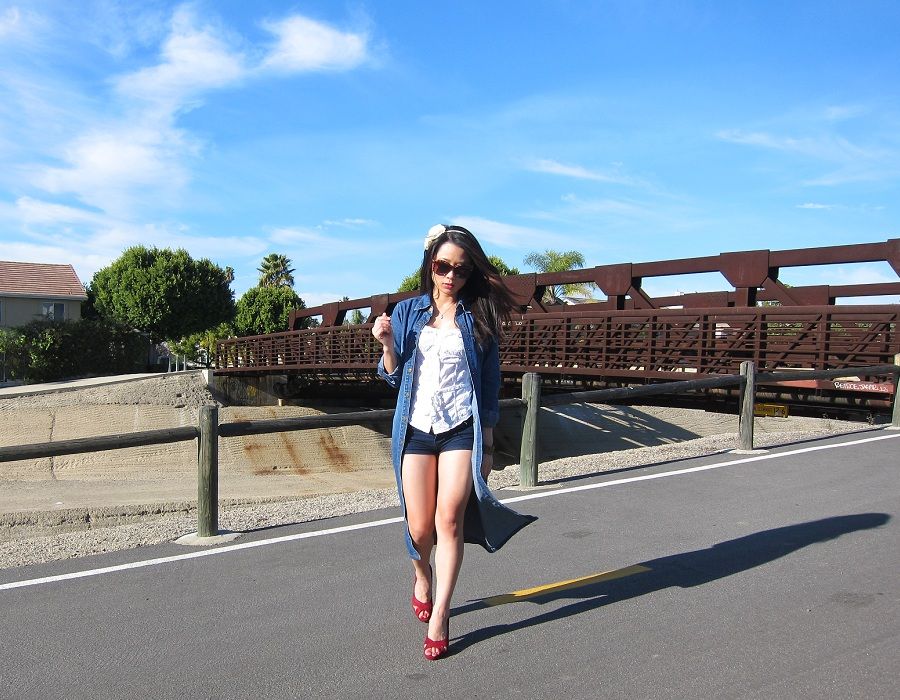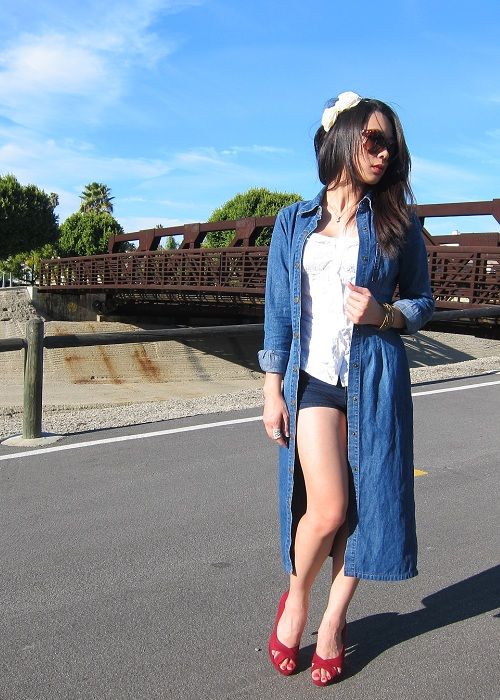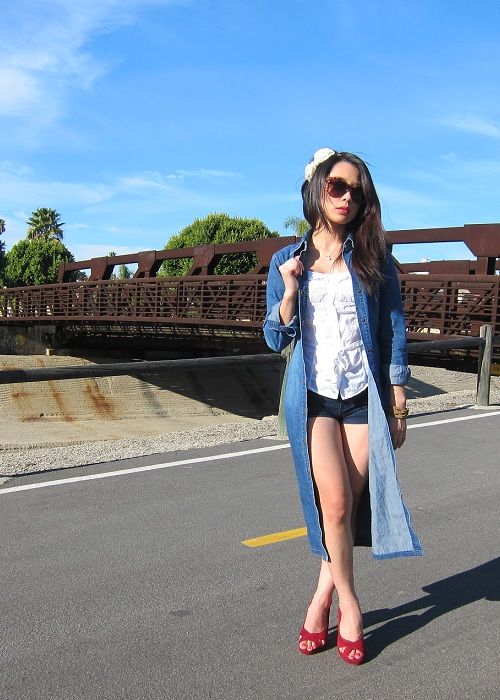 Outfit Details: unknown lace top, f21 shorts, VS jean dress (worn unbuttoned), red heels, electric sunglasses
What a gorgeous day outside! The sky was clear and the sun was out! Days like this are why I love living in SoCal. I know, we're too spoiled with good weather here and you're right. I can't complain.
How was your weekend? Good I hope. Mine was pretty busy with birthdays, date night, and homework. I seriously felt productive each day as I was nonstop doing something. No wonder my bedtime's at midnight. haha. With the million projects on my mind lately, it looks like I won't be sleeping in any time soon. I guess that's a good thing since "the early bird catches the worm" right?
Sending love,
kimberly
-xoxo-