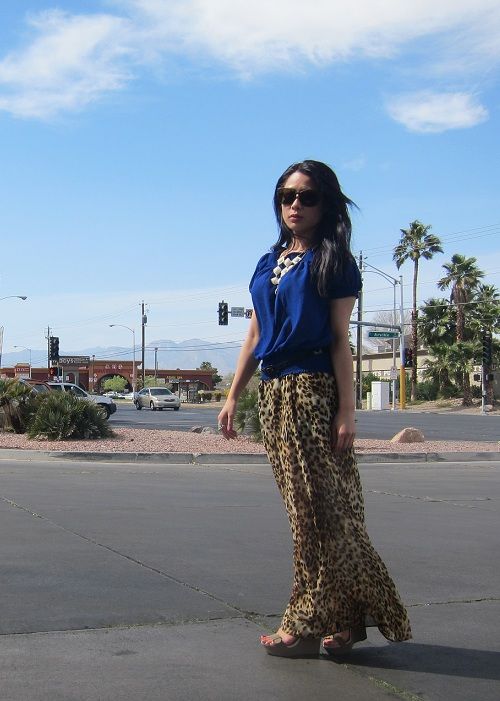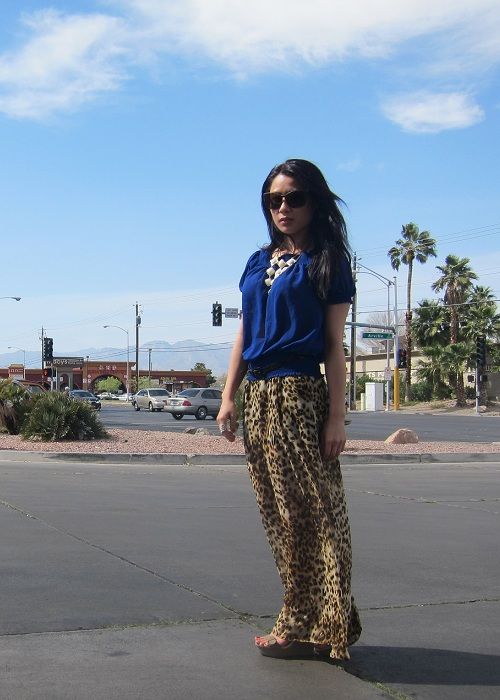 Outfit Details: unknown top, Volcom skirt, qupid wedges, CC necklace, Electric sunglasses (borrowed from Jud)
Now I don't normally wear leopard...I was just never drawn to it. Idk why but I always felt weird wearing animal print on me (as if I would be lugging around a critter) but then a friend gave me a leopard top for my birthday and so I had to wear it or at least give it a try. Well, that's when my view on leopard print changed...a bit. Since that one leopard top, it's slightly opened doors for me to wear this textile print a little more.
The above leopard skirt (a gift from the bf) is the second leopard thing I own. Although it's a lot of leopard spots going on (to me it feels like that since it's covering more than half my body), I like how it remains to be a subtle print (there's some extravagant leopard print stuff out there and those are no-no's). However, it doesn't change the fact that I still do feel weird wearing and seeing myself in leopard (need to get used to it) BUT I'm not as opposed to leopard prints as I was before. Funny how you can not like something for so many years and then one day - POW - you start changing your mind. Another good example of "never say never" because you really don't know what can happen in the future. Sighhhh Problems of a fashion girl huh?
Sending love,
kimberly
-xoxo-