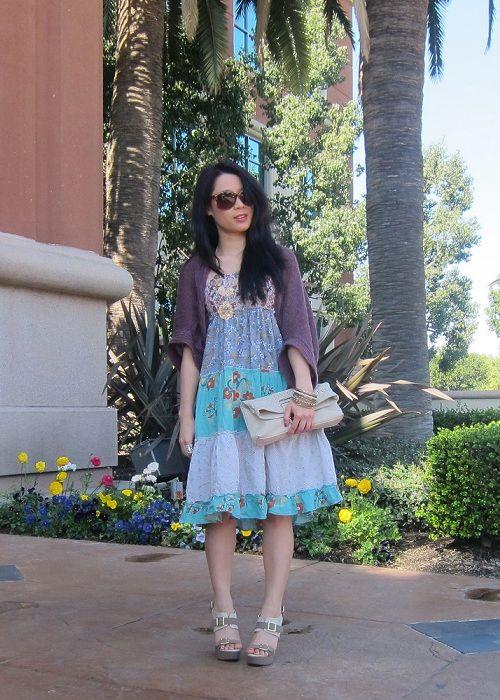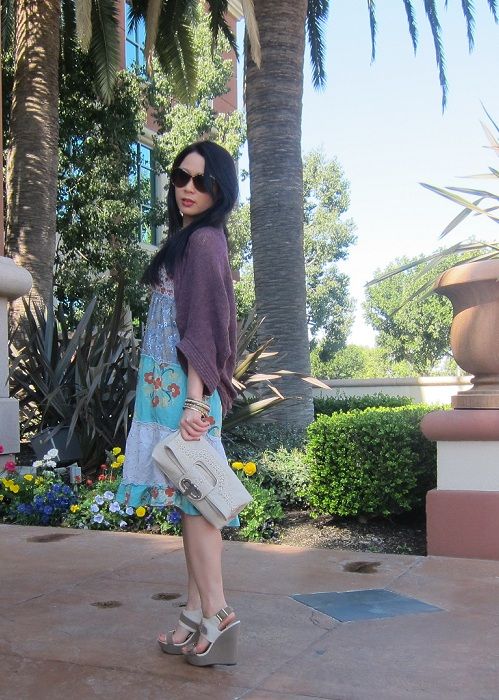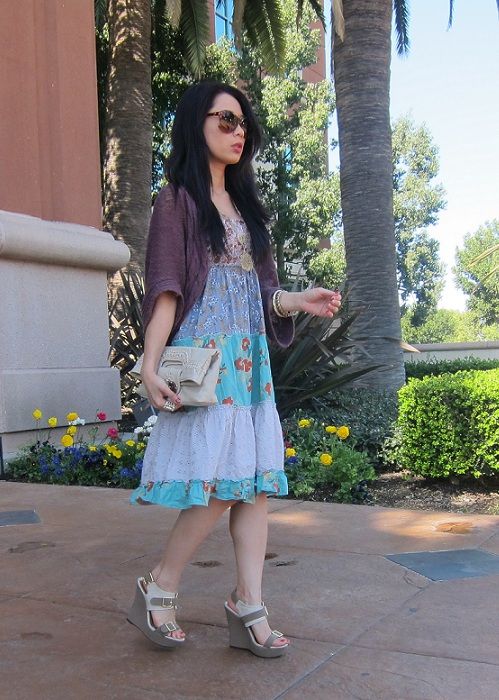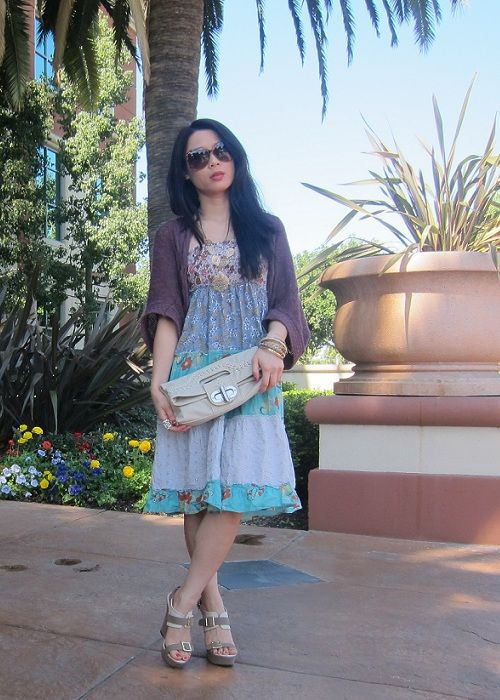 Outfit Details: unknown brand dress, Foreign Exchange cardy, Qupid wedges, F21 necklace, Charlie clutch, Electric sunglasses
This past weekend I went on a little road trip to Vegas for my girlfriend's birthday. It felt like I haven't been there in so long since I used to go so much (back when I was younger). Nowadays, whenever I go road trips, I usually like to wear something comfortable since who knows how long I'll be sitting in the car. We weren't leaving until the afternoon so I opted for a loose-fitting dress (easy to move around in since I tend to get really antsy and can't sit still in the car).

Our day started early and we were out of the house before 9am. We ran some errands and Jud had to drop her car off for service so they gave us a free rental - a TRUCK! Omg it was HUGE where we literally had to hop on and off to get into it. While her car was being serviced, we had a lovely brunch in Old Town Orange and just enjoyed the nice sunny day. Of course, before we returned the car, we couldn't help but to have a small truck party and dance on the back of the bed a little bed. We're silly and spontaneous like that!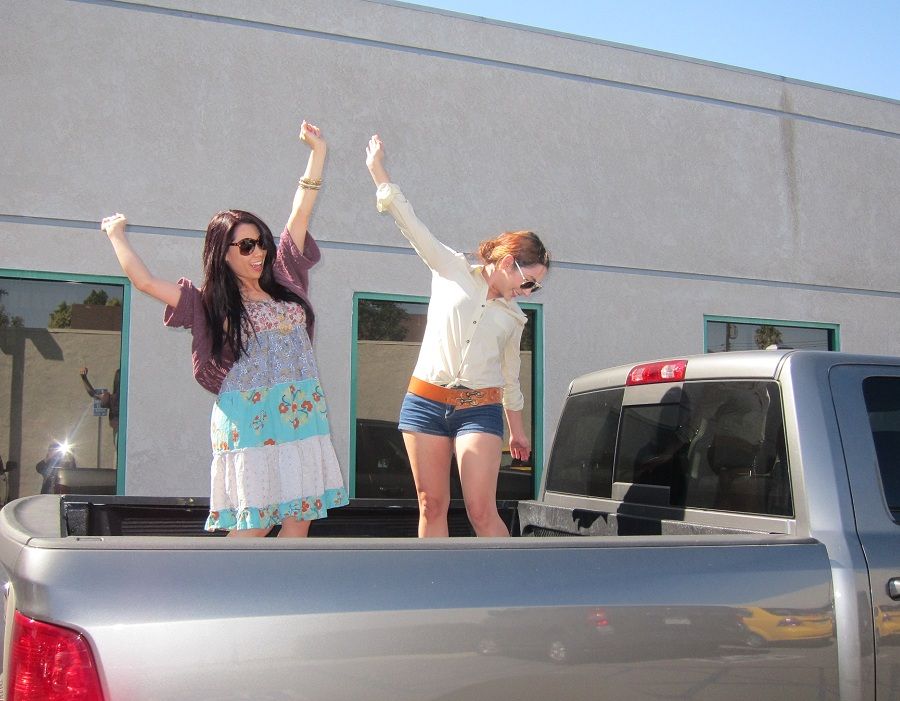 After her car was done, we were ready to head out to Vegas. We left a little later than we planned but sometimes you just have to be flexible to adjust to changes and it didn't even take us that long to get to Vegas. In fact, we ended up being the first ones there! So Jud & I decided to have an early Vegas celebration. We went to Fat Tuesday inside Planet Hollywood and got some flavored yardsticks $13 (strawberry margarita & strawberry mango). Jud never had jello shots in Vegas before so, of course, we got some! Our bartender Chris was so kind and helpful...I think we were quite entertaining for him since we couldn't stop laughing haha Oh yes, we def had a good start to the trip!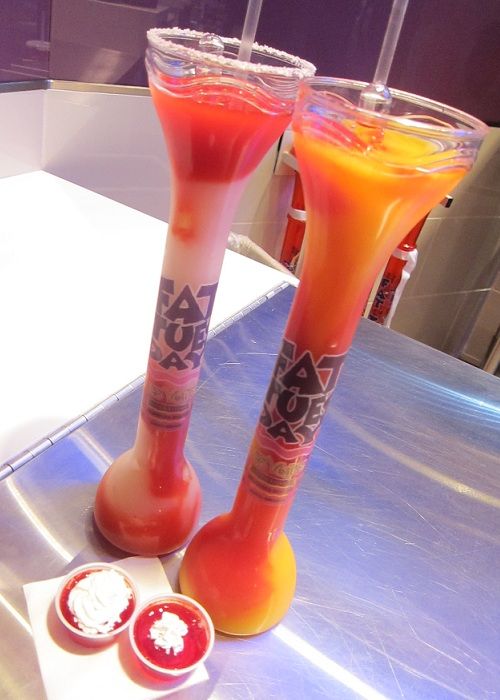 Hope you're having a good Monday! Did the time change affect you? I still think my body is one hour behind...oh wells, back to life, back to reality.
Sending love,
kimberly
-xoxo-
P.S. Another must-have during my road trips? SNACKS GALORE. I like to have something sweet, salty, chocolatey, fruity...a little bit of everything! ;)