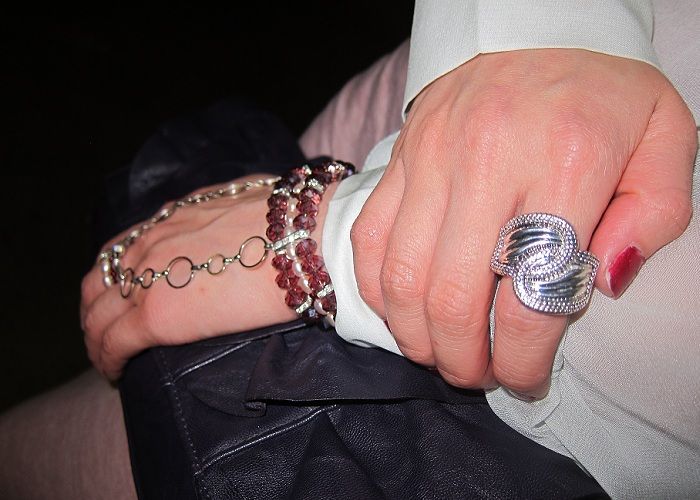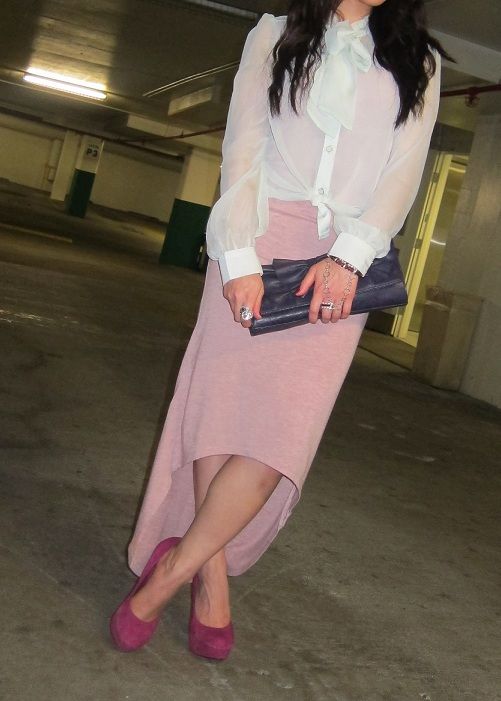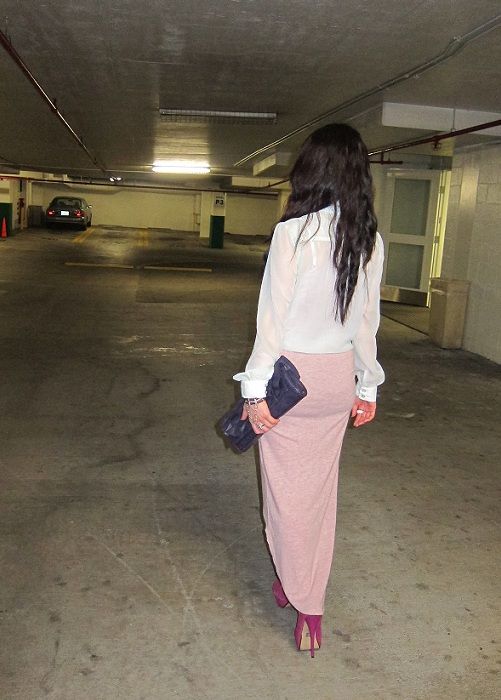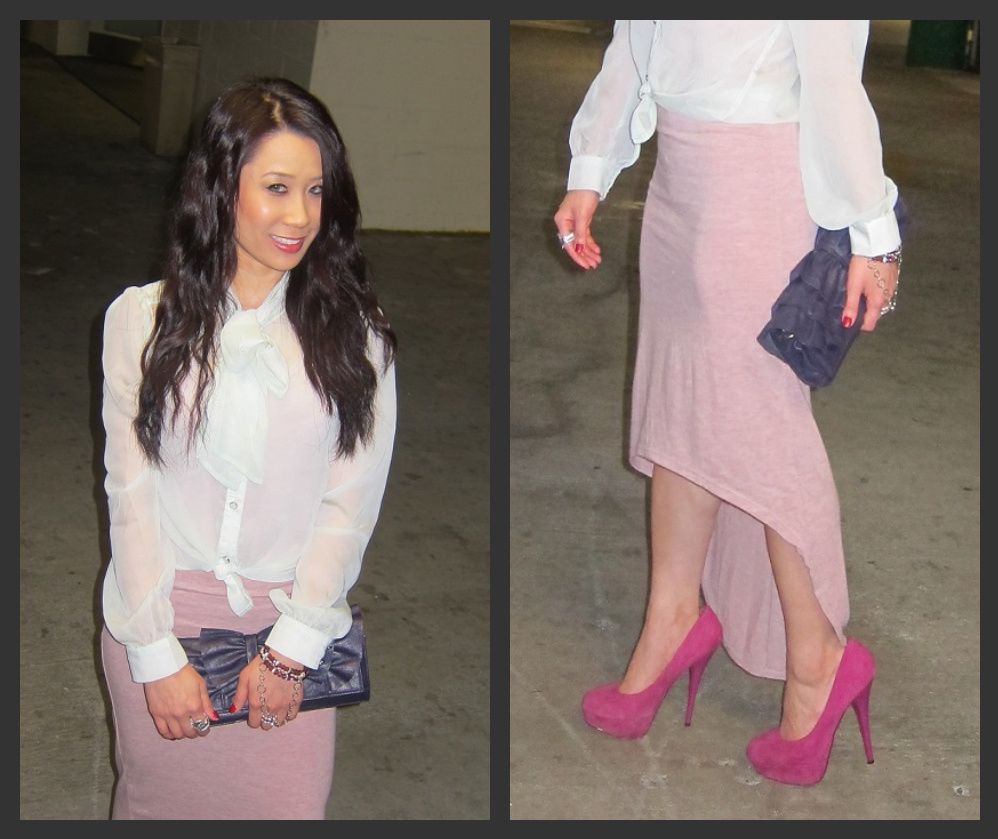 Outfit Details:
unknown top, Volcom dress, Bakers heels, Steve Madden clutch, self-designed/self-made hand accessory
Many years ago (and still to this day), my little sisters and I used to joke around and ask each other "What am I going to wear?" whenever we had an event to go to. I hear this question pop up so often that I've decided to create a new label (have you seen the labels on the side of my blog? Check them out it's very helpful when looking for specific blog topics!) called "What Am I Going to Wear" (super creative, I know) where I'll blog about tips on outfit ideas.
So if you're going to a fashion show, what are you going to wear? That depends on: 1) where is it going to be at and 2) what season is it for. For this post, since I was attending an LA fashion show, I wanted to wear something comfortable and easy to move in. Plus, with spring being here and Easter around the corner, I wanted to wear some pastel colors. Mint is such a hot color to wear right now and I love how it can pretty much go with anything - yes, anything! I specifically love mint paired with the soft pink. Something about those two colors together definitely brings springtime sunshine to my eyes.
Sending love,
kimberly
-xoxo-
P.S. I'm frequently asked who takes the pictures on my blog and it's usually the bf, little sisters, Jud (aka honorary sister), myself, or otherwise listed/linked (photographers, etc). The above pics were taken by my awesome Jud. <3