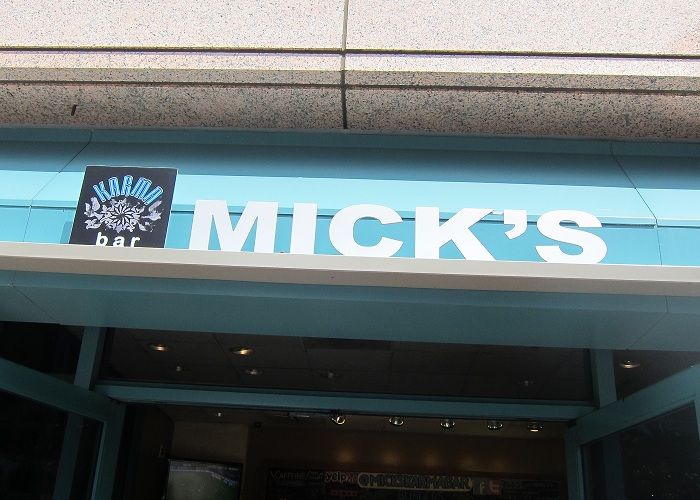 One day after our Saturday morning class, the bf and I was craving burgers so we went to Mick's Karma Bar in Irvine. It just so happened that the day we went was their 1st day of opening on Saturdays. What a coincidence huh?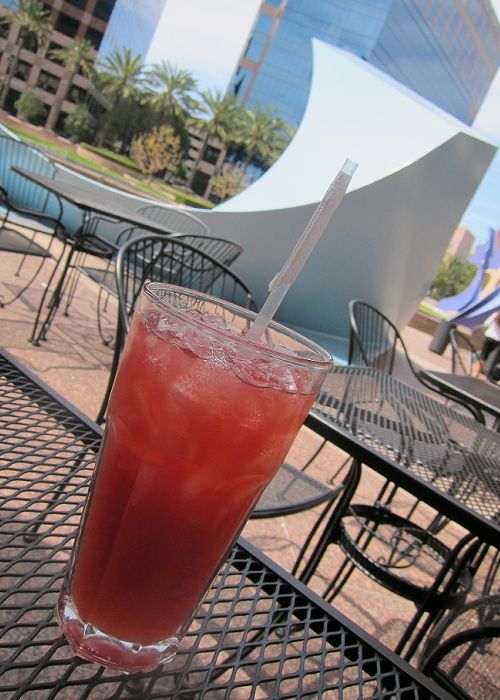 Purple Palmer $3.25 - pomegranate juice with cranberry iced tea. I thought pomegranate sounded good but maybe it's better in alcohol drinks instead of tea...I should have gotten the strawberry basil lemonade instead!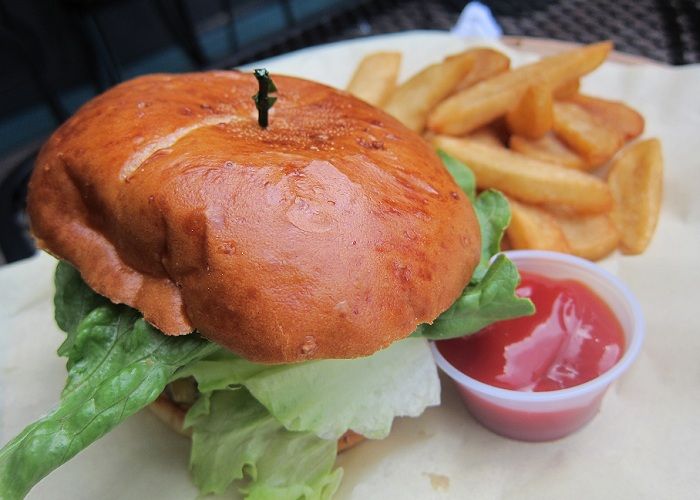 The Karma Burger $5.50
- hey, it
is
named after the place so we had to try it. The burger meat was really juicy but, sadly, it felt like it could have used a little more flavoring...at least to us. It was good, just not
great
. The
Karma Habanero Style Burger
would probably have been better, especially since I've been wanting to try one recently when I saw a spicy burger at
Red Rock
.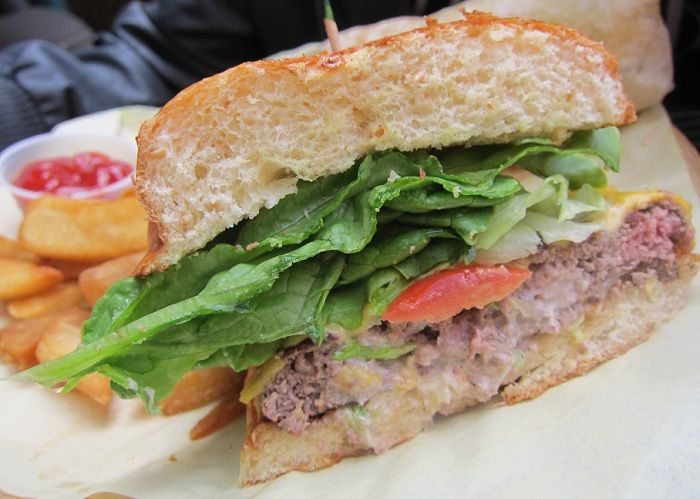 The burger when it's cut. Oh! Can't forget about the fries. Crispy - not greasy. Definitely got extra points for that.
The Ultimate Fish Taco $7.95 - We thought this was going to be a small fish taco. Uhhh no. It was a freaken burrito! (No wonder a fish taco for $8 sounded a little pricey) I think they should clarify that because a burger AND this humongous burrito was a lot of food for us. Interestingly enough, I really liked the fish taco/burrito (whatever you want to call it) better than the burger. Just tasted more flavorful and I loved all the fresh cut veggies on it. Yum!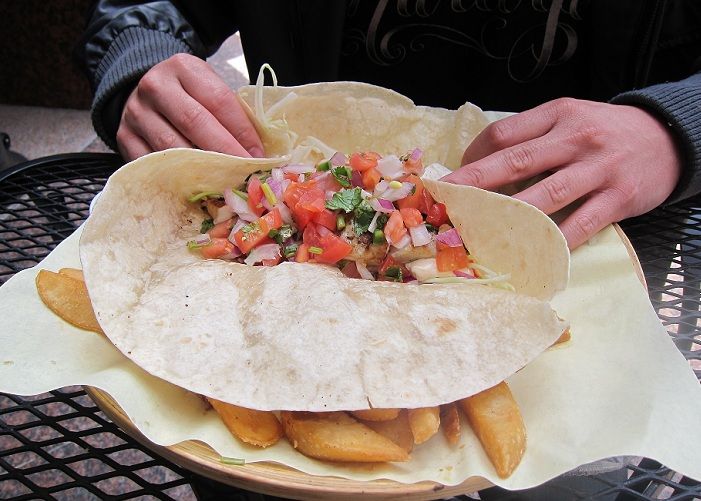 See? Huge right?
FYI Mick's Karma Bar is in a commercial area so you park inside a structure. Another plus is the outdoor seating with the cool architectural views. This place is within 10 minutes of my work so I'll probably invite my coworkers here and give this gourmet burger place another try. They love eating spicy so warning: we're going to have high expectations for that habanero burger!
Sending love,
kimberly
-xoxo-
CHECK IT OUT:
Mick's Karma Bar
, 2010 Main Street Suite 165, Irvine, CA. Tel: (949) 851-6316.
P.S. I know it's not Friday (obvious it's Saturday) but I was SO busy yesterday getting ready for
Jud
's bday I couldn't do a food post. Sorry!