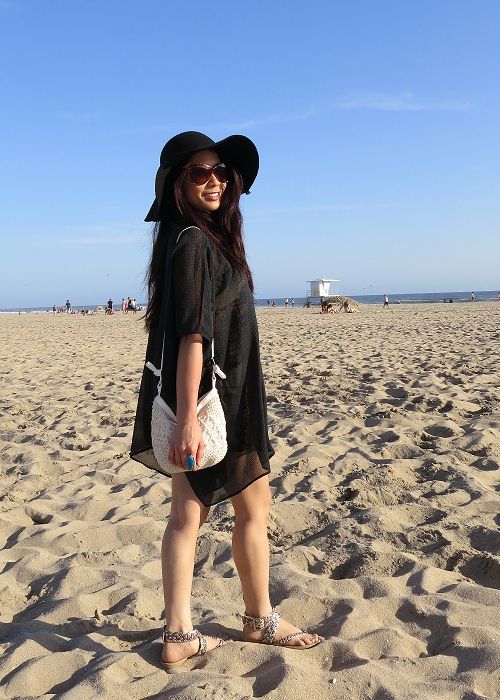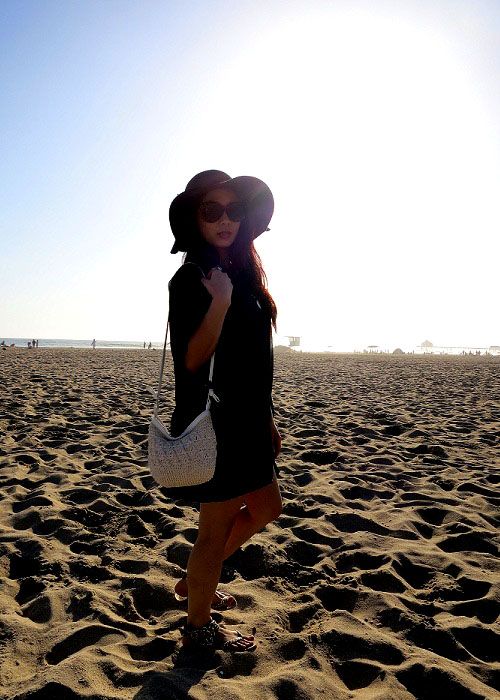 Outfit Details: Volcom tunic (gifted from the bf), Bamboo sandal, Electric sunglasses, Foreign Exchange hat, H&M crochet bag, F21 ring, gifted necklace from Hawaii, gifted necklace from Italy from Thao
There was a slight phase of odd weather over here in SoCal where it would be sunny and then rainy on-and-off for a couple days. So when it was nice and sunny outside on a weekend, we definitely took advantage of it and went down the street to
Huntington Beach!
 Ideally we were going to walk down
Main Street
and get some drinks but we ended up playing beach volleyball (even better!).
Sunny skies.
Beautiful beach view.
Volleyball with amazing friends.
Priceless.
Loved every moment of it and can't wait for another sunny weekend (when I'm in town) to do it again!
Sending love,
kimberly
-xoxo-
P.S. Don't you just love the tunic (picked out from the very own bf) I'm wearing? Throw it on and done! Beach body ready [no exercise needed] in no time. ;)