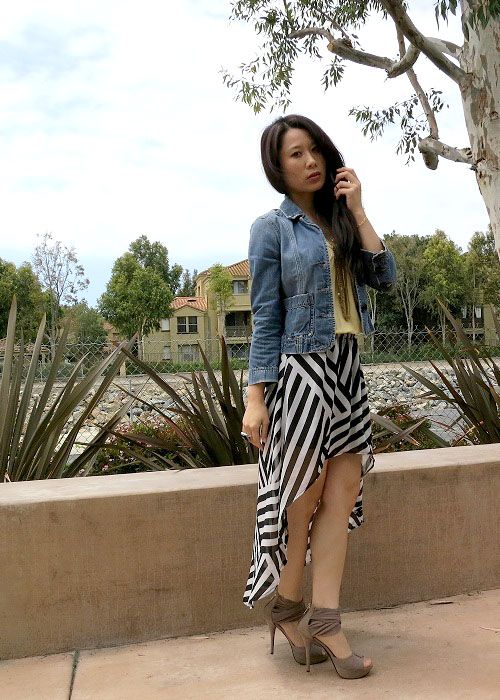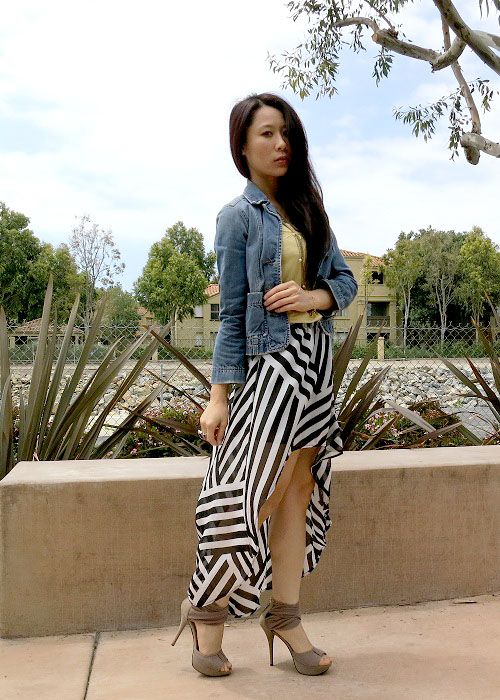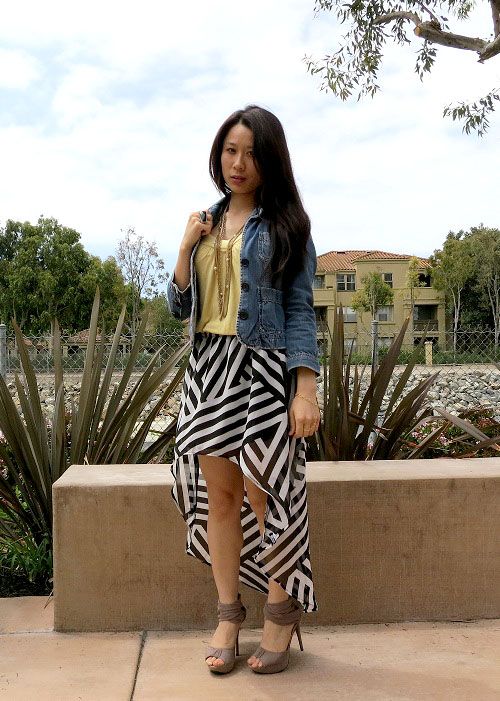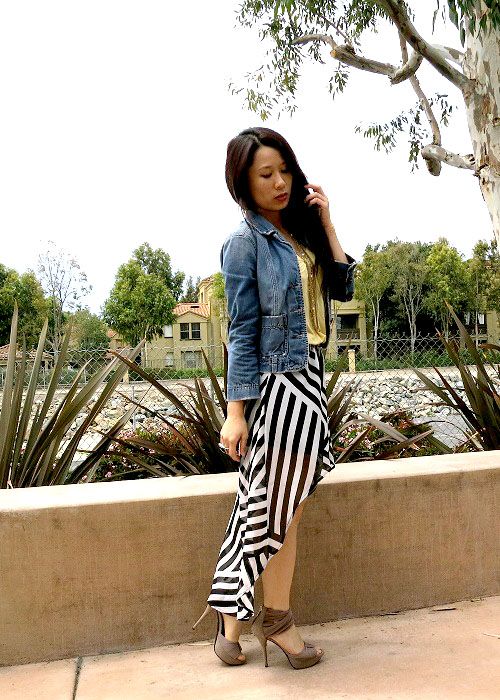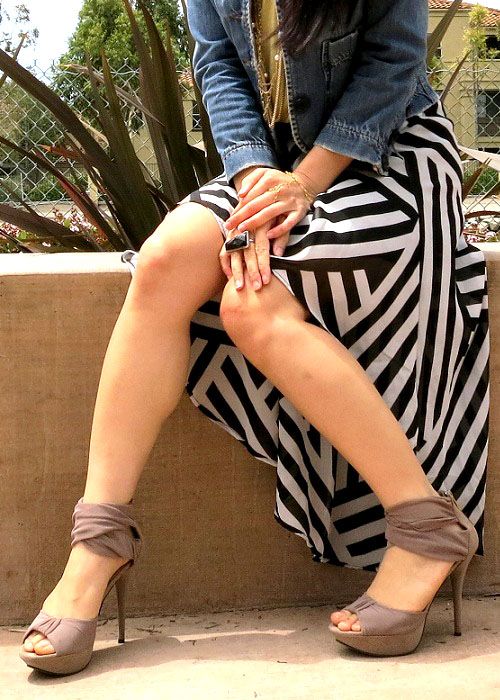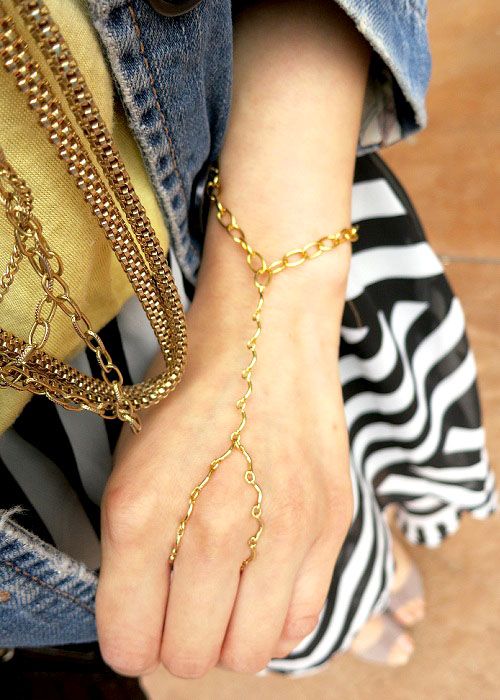 Outfit Details: F21 tank top, Volcom skirt, A&F jacket, Qupid heels, F21/Charlotte Russe necklace/ring, self-made hand accessory
Yellow and black. These two colors together always reminds me of a bumble bee. So I wore a distressed denim jacket and off pink heels to give it more color. This is definitely my staple outfit: a carefree top + flowy skirt + comfy jacket + cute heels! Easy to wear, move in, and ready for whatever the day brings!
And I just love the pattern on this high-low striped skirt! It goes in so many directions [not just in a boring one-way direction] that I can't help but to have fun with the contrasting lines. Especially when the wind blows and it flows as you walk. Total feminine moment and another reason to love being a girl. ;) High-low skirts are a must-have for every girl's closet! What's your favorite?
This past weekend I had a such a great time in SF with the bf and can't wait to share all the pictures with you! This is going to be another busy week for me as I am getting ready for another trip: Seattle! So my to-do list today: unpack & pack. It seems like my luggage is my second home sometimes haha
Hope you had a great weekend and happy Monday!
Sending love,
kimberly
-xoxo-
P.S. The hand accessory I made above is the same one I made for my dear Jud for her birthday. Simple and classy - just like her!