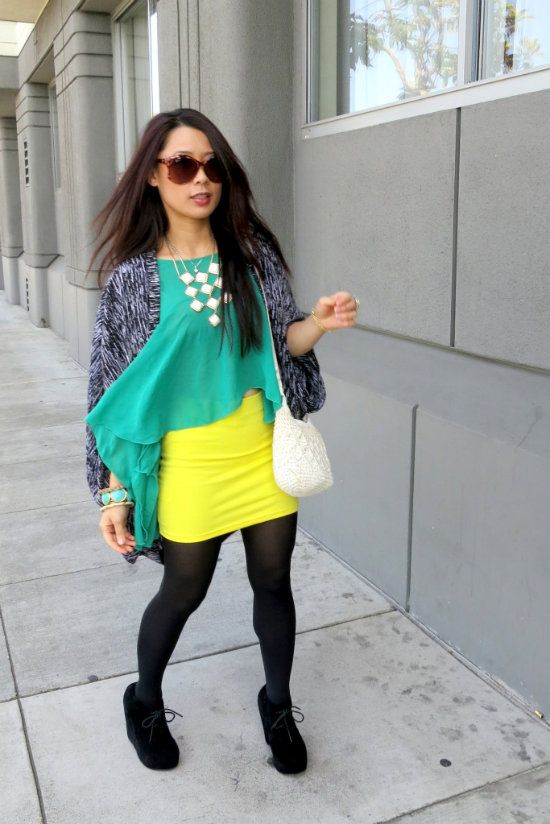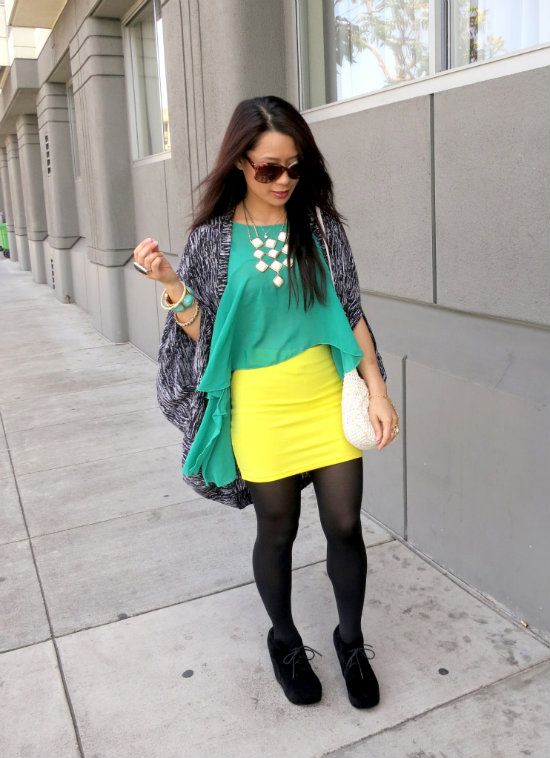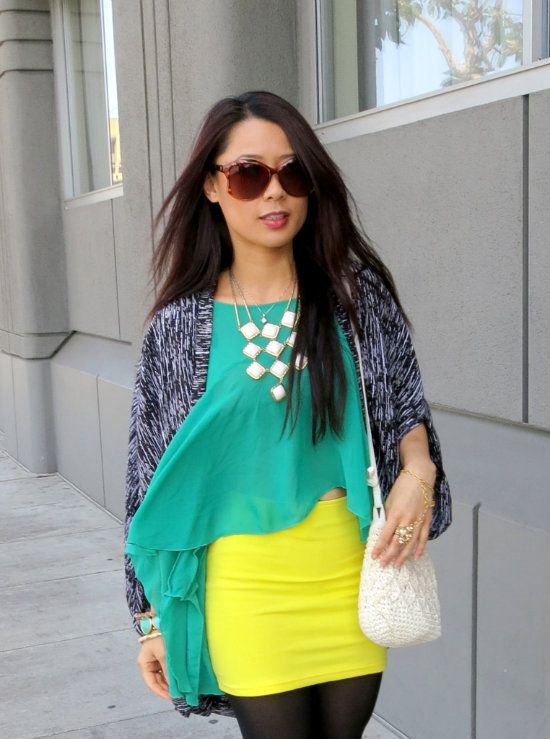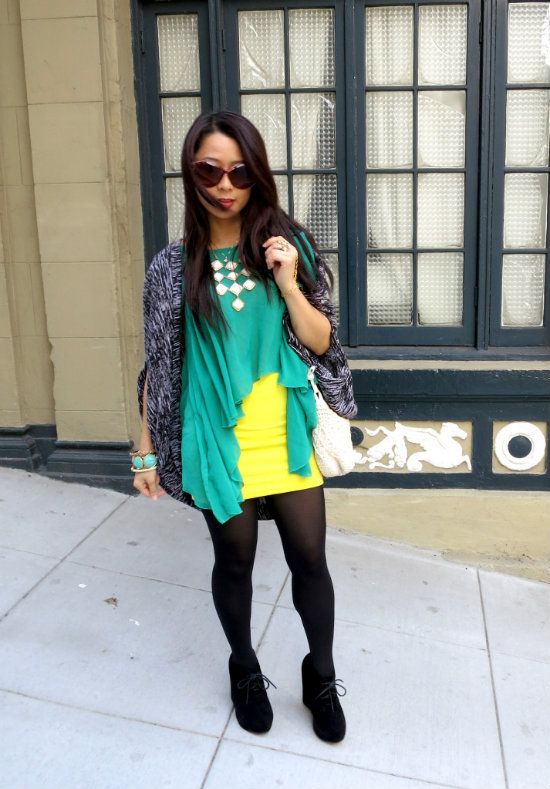 Outfit Details: unknown top, h&m skirt/tights/bag, volcom cape, glaze wedges, charming charlie necklace, electric sunglasses, diy self-made hand accessory
I can't say enough of how much I love going to San Francisco! The tall city buildings, the amazing foods, the friendly people, and of course the endless stores for shopping. I really love this city and how you can just walk around every where (how nice would it be to not have to drive anymore?). Too bad we don't have this luxury in OC (I mean, people just don't really walk here. Maybe I should start the trend? haha).
Whenever we go to SF, the bf and I get the
Muni pass
. You
have
to get it if you're traveling here without a car. Unlimited transportation rides for set days (you get to choose how many days) at one price. It's such a deal and definitely worth it! Then you don't have to worry about getting around town the rest of your trip and
definitely
cheaper than renting a car (hello, $30+ parking fees? no thanks). Plus, there's nothing like riding the trolley that makes you feel like a part of the city.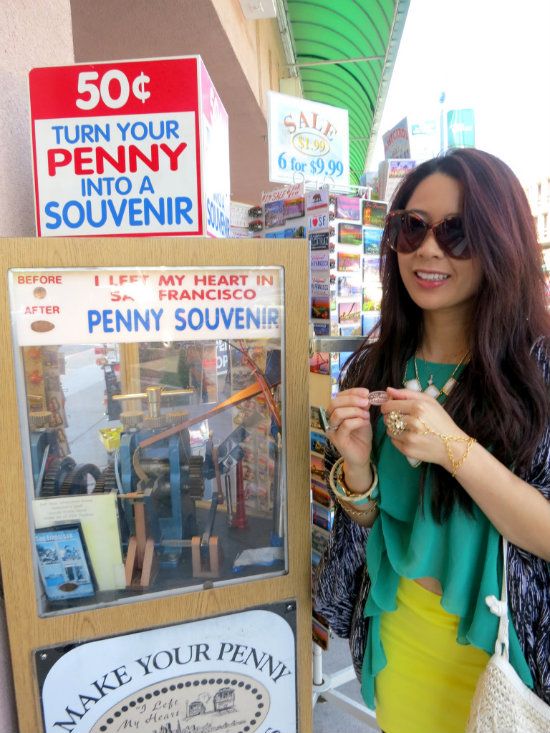 Me and my souvenir pennies! Had to literally stop in my tracks at the Fisherman's Wharf to make one. Many people don't know but I secretly collect these. I'll show you my collection one day. ;)
Sending love,
kimberly
-xoxo-
P.S. Have you checked out my Instagram yet? Find me: @kimberly_luu <3