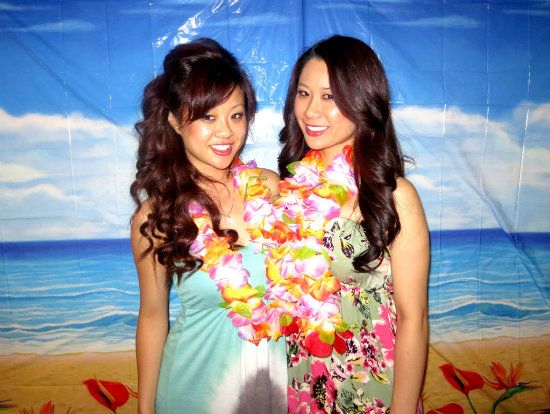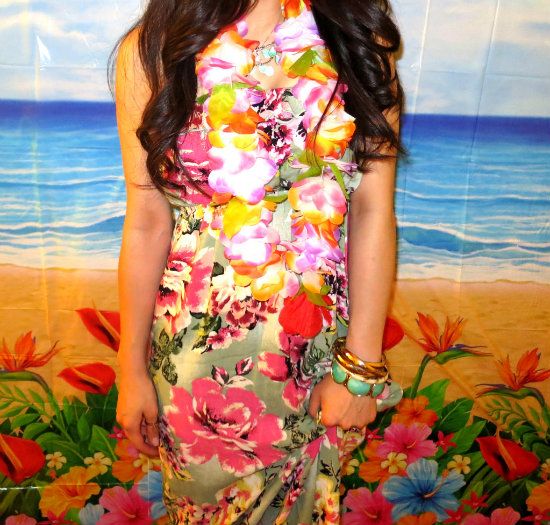 Outfit Details: floral dress (was feeling a flower on flower theme could you tell?)
So...this luau was one of my many birthday celebrations
before
my trip to Hawaii. I know, it was like a birth
month
of celebrations huh? Guess it made up for me not really doing anything last year (instead I was busy designing for
OC Fashion Week
where I placed
Top 5
and worked at the
Monique Lhuillier Fall RTW fashion show
).
Anyways, I love to plan a party whenever I can so to change it up a bit, we had a luau themed birthday party. I was also celebrating my birthday with another good friend (his bday's 4 days after mine so he always jokes around that'll I'll always be older than him-thanks Binh!) and we had so much food! Homemade lamb & beef kabobs, roasted pig, crab & cheese wontons...omg I ate everything (and probably gained 5 lbs)!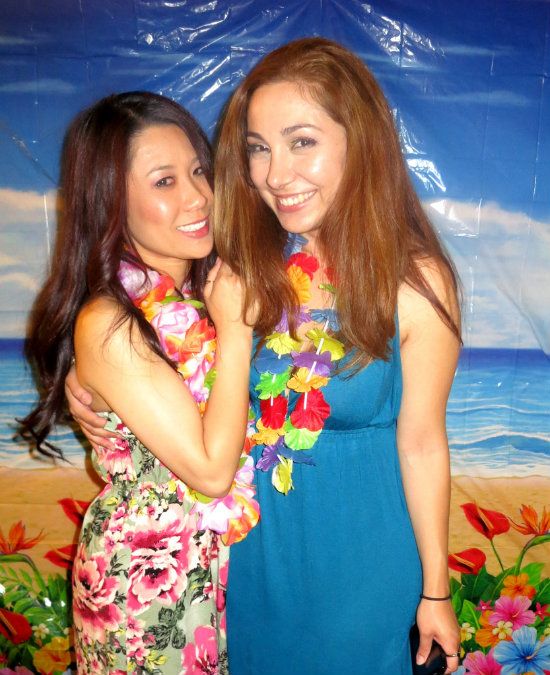 Thanks to everyone who came and made this special day even more special. It was a blast!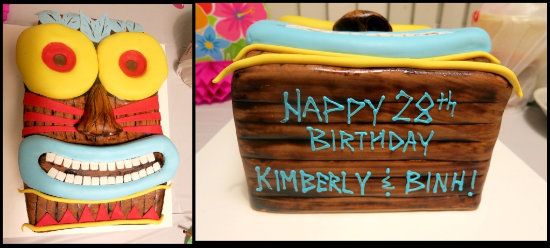 ***Special thanks to Sunny at Filigree Cakes for making this incredible tiki mask cake! It was so cool and everyone LOVED it! If you need any fancy cakes, check here out
here
. She is amazingly talented people!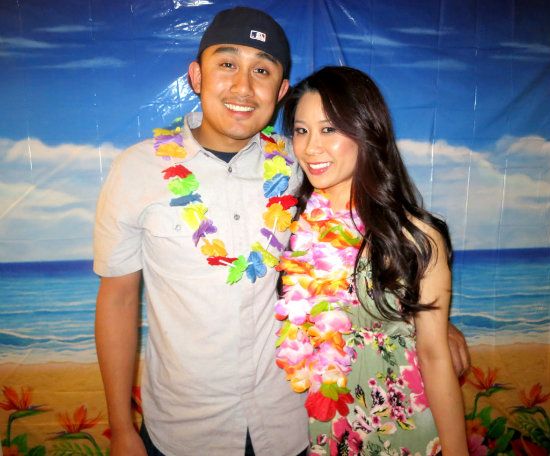 Happy Birthday to Us! :)
Sending love,
kimberly
-xoxo-