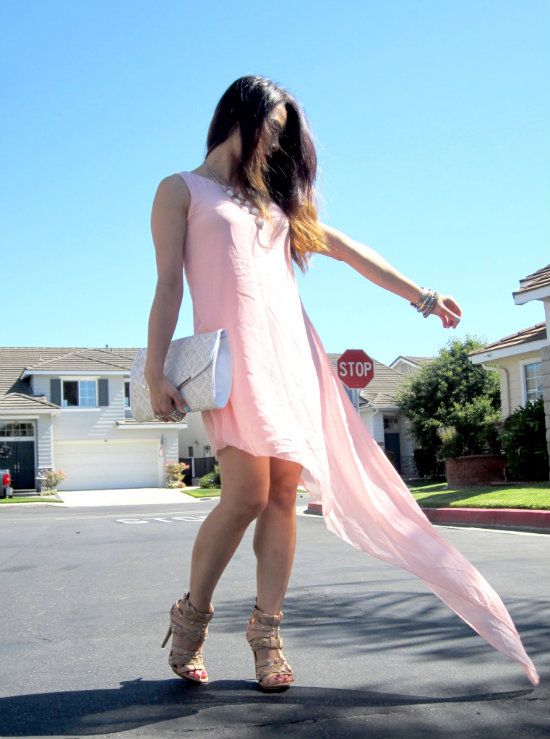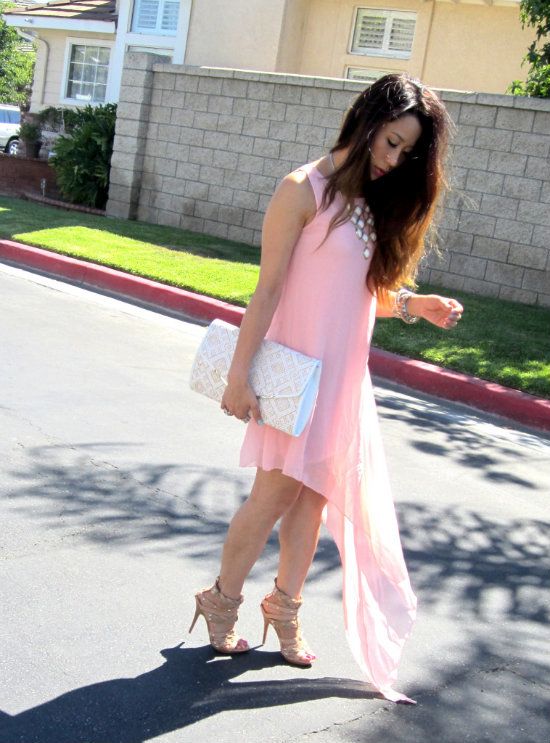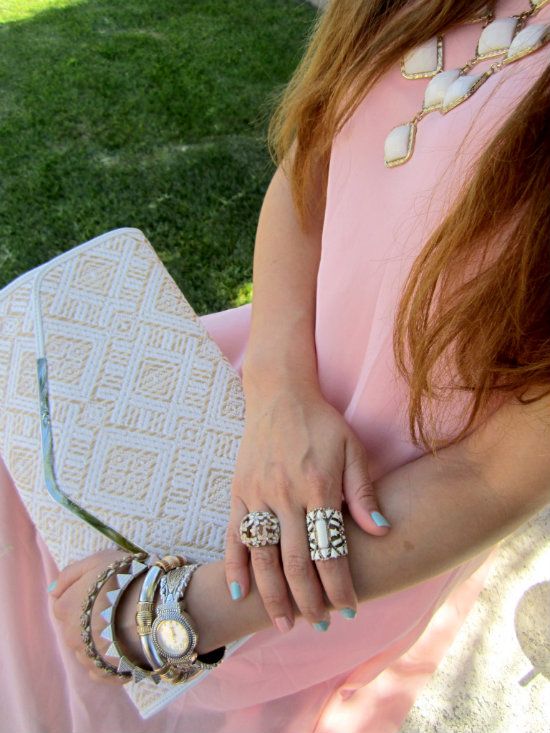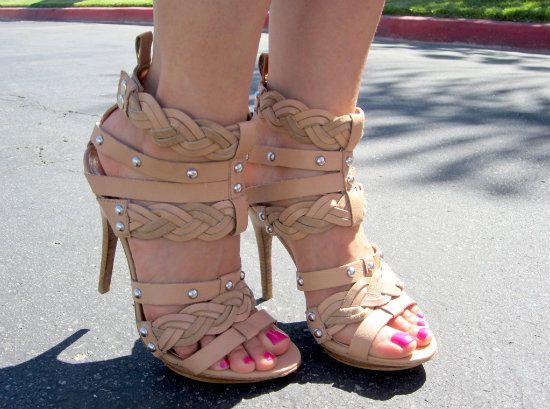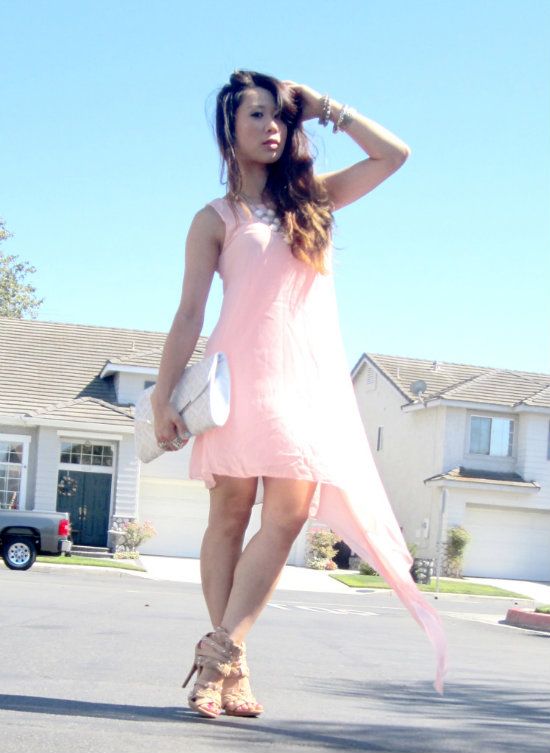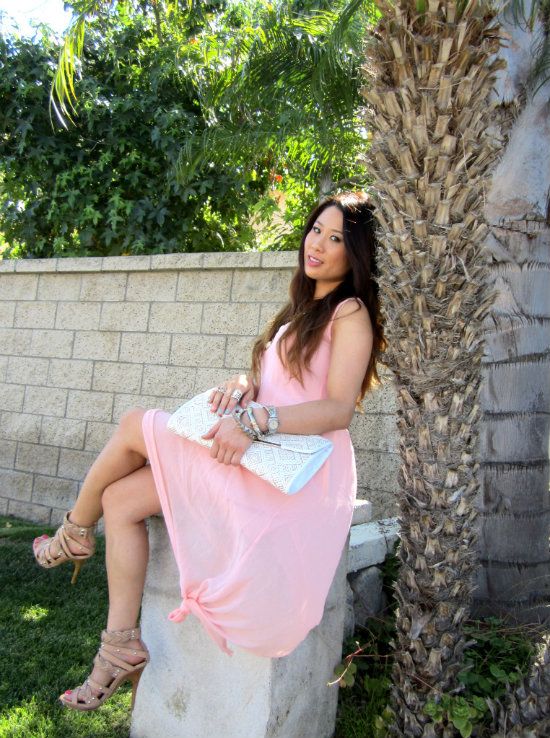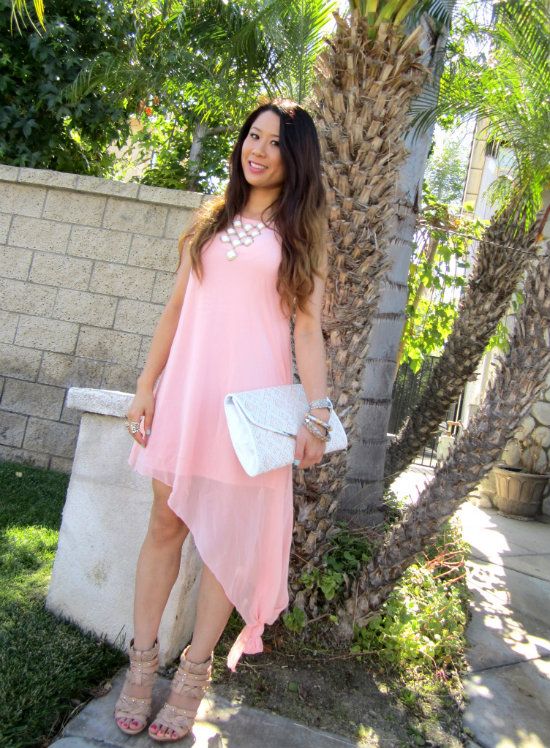 Outfit Details: unknown dress, Pelle Mode heels (from DSW), Poppie Jones Clutch (from DSW), Charming Charlie necklace, F21 bracelets
Yes, simply irresistible. That's what came to mind when I first saw this pink chiffon dress. I just loved the asymmetrical hem and knew I had to have it right away! Same went with the nude heels - I mean studs AND braids on a shoe?!?! That's so unique, it didn't take long to decide. This was such an easy, comfy outfit to wear that I knew it would be perfect for my dear friend's Baby Shower (she's going to have a boy!).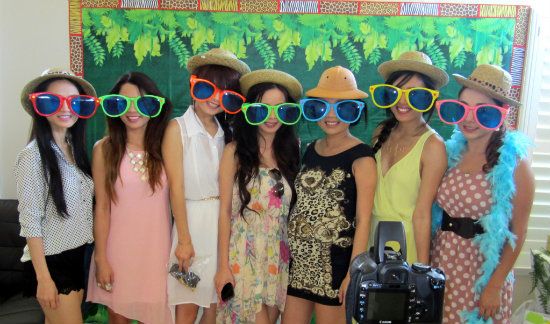 Doesn't Kelly (I call her Kel bell though) have that amazing pregnancy glow (she's the one in middle wearing leopard for her cute Jungle theme party)? She's almost ready to pop next month and she still looks fabulous!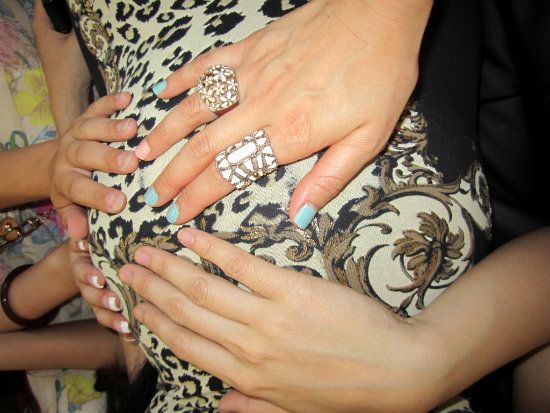 My favorite part of the baby shower? Feeling her little boy kick and seeing her stomach move (Does that sound weird? It was pretty cool actually)!
Congrats to the parents-to-be on their upcoming bundle of joy - I can't wait to meet baby Jeremy! <3
Sending love,
kimberly
-xoxo-
Instagram/Twitter Me: @kimberly_luu