That's right: it's a
Food for Fridays
post! I know it's been awhile [sorry] and it may have seemed like I had forgotten about these but nope, I didn't. Just been super busy with so many celebrations, vacations, and what-nots so I got a little sidetracked...but now I'm back with lots of good food to share! Ready? This week's
Food for Fridays
post is courtesy of my dearest Jud. She was craving this place and insisted we go (after the
baby shower
) and so we did.
Off the 5 freeway in Irvine is a little dessert place called Mochilato. I've actually heard about this place for maybe a year now but never went.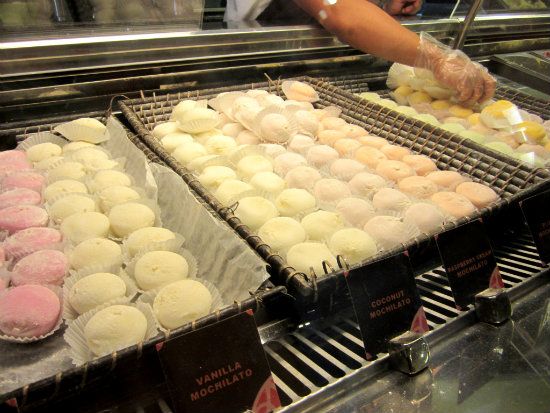 So what is a mochilato you may ask? It's a mochi ball (like a mochi ice cream - have you had those yummy balls?) but instead of ice cream, they put gelato inside. And voila! You get a mochilato! Mochi + getalo = mochilato. Creative huh? We tried half a dozen and they were all good. I think our fav was coconut? The only bad thing: you have to eat it really fast so we got a minor brain freeze haha
This cute place also sells macaroons. Mmm those are such a hit right now. I see macaroons e-v-e-r-y-w-h-e-r-e-e-e-e!!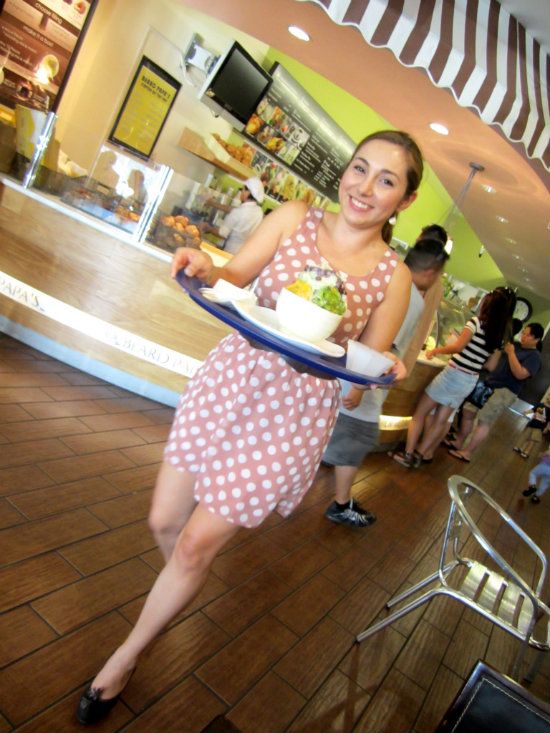 Look at how happy Jud is! She was so excited to share this place with me and you know I can't say no to sweets...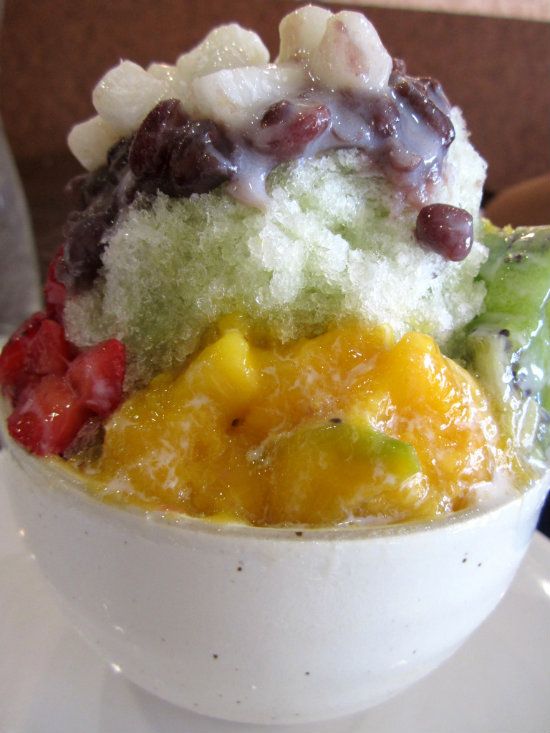 Such a beauty isn't it? We shared this large shaved ice filled with all sorts of goodies! It was pretty good and I liked the variety of toppings. However, towards the end we got too full so we couldn't finish. Bummer. Sweet tooth was definitely satisfied though.
Another plus about this place? It's open pretty late AND they serve food! I think until 10pm (or maybe even later) which is good for me because I get those late night cravings (I could never do a diet - I like food too much). So next time you're in Irvine, stop by Mochilato! It's a great place to share with friends. There's cute decor (almost French-like) and indoor seating (kind of like long benches so you may have to share a table). With the endless dessert options, I'm sure you'll find one that'll meet your sweet tooth standards.
Bon appetit!~!
Sending love,
kimberly
-xoxo-
Instagram/Twitter Me: @kimberly_luu
P.S. I still have to take the bf here! He's a big sweet tooth lover too ;)
P.P.S. Like my outfit? More pics
here
.
P.P.P.S. Tomorrow's the BIG DAY for my
fashion show
! Eeekkksssss!! More info
here
.
CHECK IT OUT:
Mochilato
, 14310 Culver Drive, Irvine, CA. Tel: (949) 559-1116.