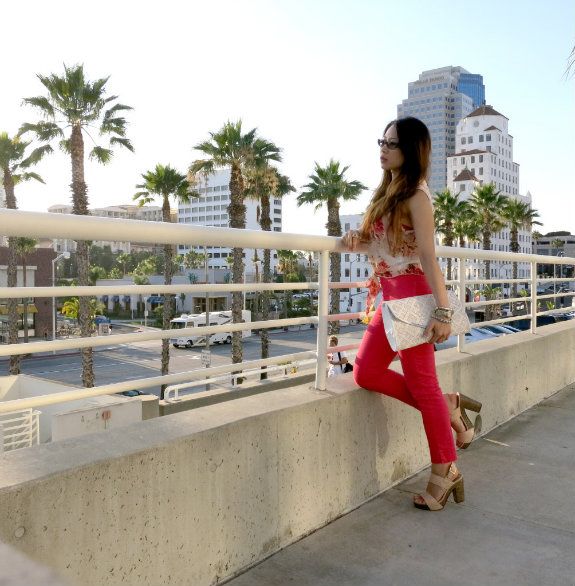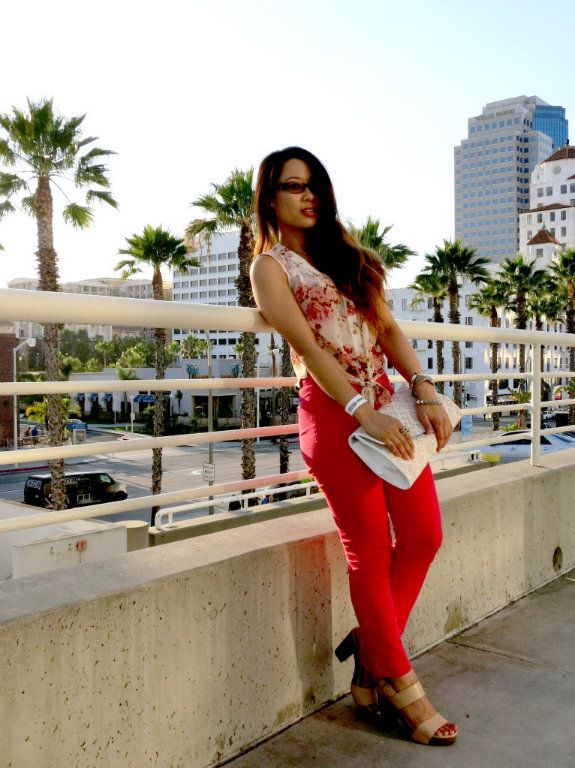 Outfit Details: H&M floral crop top & red pants, MRKT platform sandals (from DSW), Poppie Jones clutch, F21 accessories, Fendi transition glasses
Here are some pics of
What I Wore
to the
Agenda Show
! It wasn't as hot last week so I wore my red
H&M
pants and kept cool with a breezy floral top (love the lace details on it!). Threw on my super comfy
MRKT
platform sandals and I was ready for the day!
I know it's the beginning of August but I feel like the end is right around the corner. Maybe it's cause I'm about to start my Masters program soon? There's still so much to do before then! Speaking of, I should go and order my books now. Okay got to go!
Hope you're all having a fabulous Thursday!!
Sending love,
kimberly
-xoxo-
Instagram/Twitter Me: @kimberly_luu