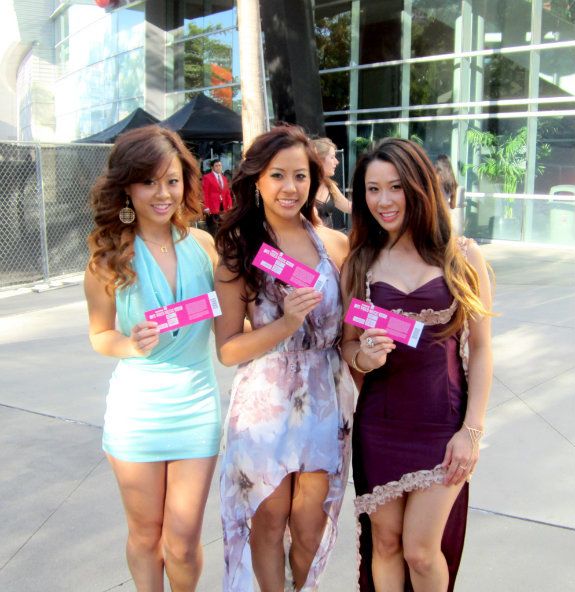 We each are wearing our own dress designs! Funny that some people thought we were going to be Presenters at the show ;)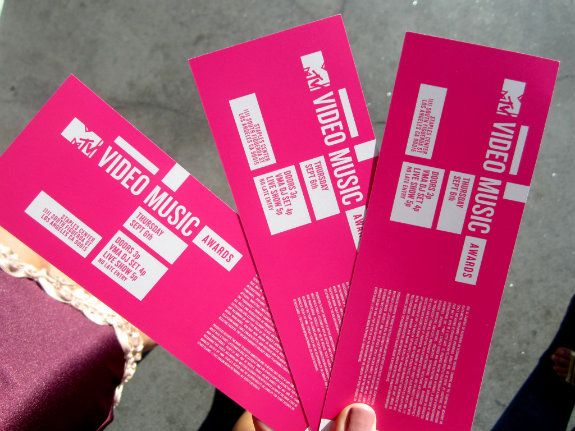 Our 1st (and hopefully not the last) time at the MTV VMAs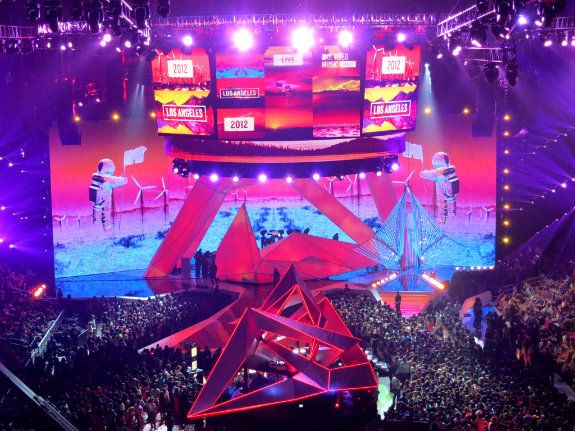 Fun fact: it took about 2 weeks to set up this massive grand stage and all the decor
The VIP treatment! First time box suite experience for us all
Host Kevin Hart & the famous guy from YouTube (what's his name? Psy?)
Our cocktails glowing with an amazing center view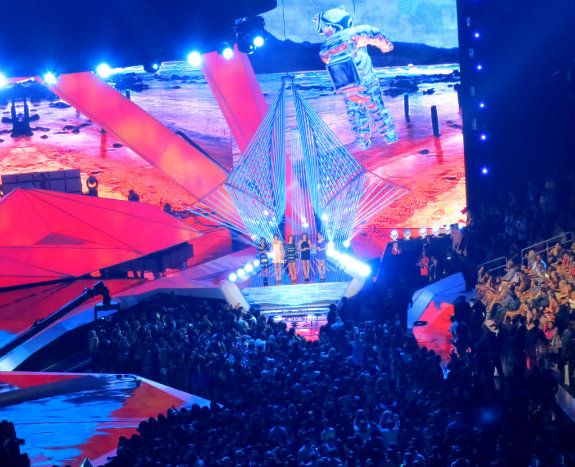 So cool that Team USA Women's Gymnastics were at the event to present! I totally watched them during the Olympics (Go Team USA!)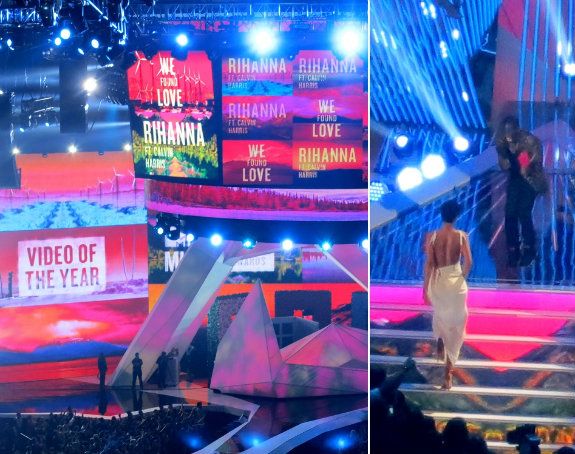 The ever-so-talented Rihanna won best Video of the Year (LOVED her dress!)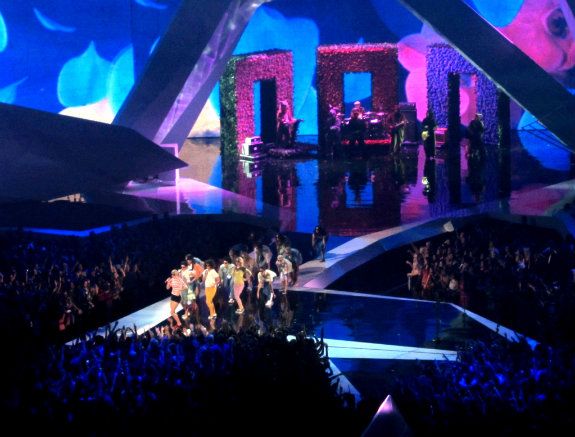 Finale performance by Taylor Swift singing her new song, "We Are Never Ever Getting Back Together"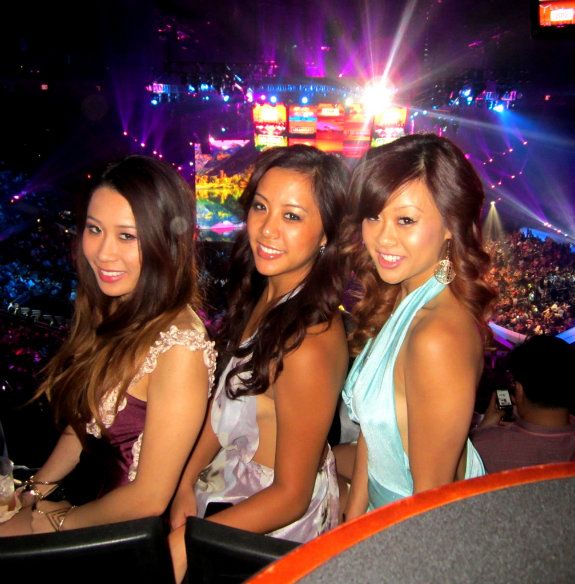 I always have the best time with my two little sisteroos ~ love them!
Last Thursday I was invited to attend the
MTV VMAs
as a
VIP guest
in their
Event Box Suites.
I've never been to a box suite at the
Staples Center
before so I really wanted to check it out. To top it off? The suites came with unlimited buffet, open bar, and a dessert cart. C'mon, you
know
I couldn't say no to that! Luckily, I had a couple extra VMA tickets so I surprised my little sisteroos and we had a blast! Great food, yummy drinks, and an awesome LIVE show. Now who can complain about that?
After the MTV VMAs, we continued to celebrate the night (heck, we're already in LA so why not?). Went next door to the Ritz Carlton Hotel for some drinks and grabbed a couple bites at WP 24 while enjoying the panoramic LA nights lights. FYI: "WP" = Wolfgang Puck & "24" = 24th floor. This was definitely a fun night filled with lots of eating, drinking, and mingling. Can't wait to do it again!
Sending love,
kimberly
-xoxo-
Instagram/Twitter Me: @kimberly_luu