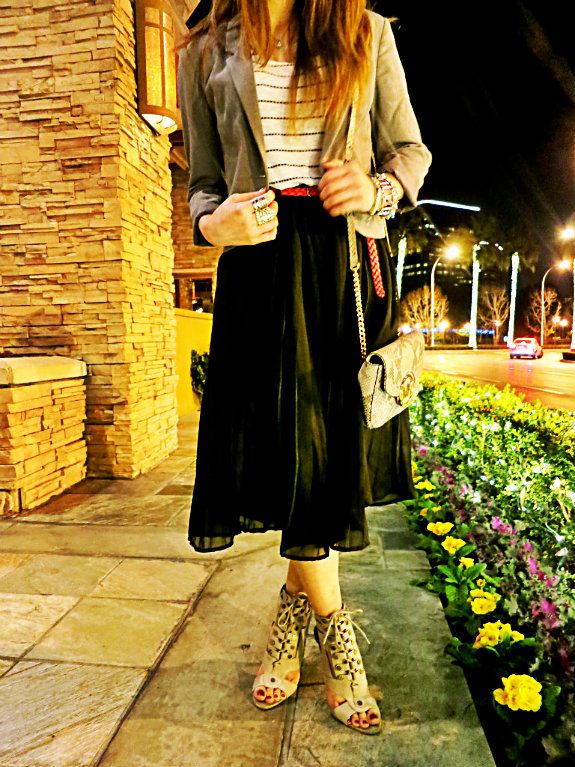 Yes these photos all look different so don't worry your eyes are not playing tricks on you. Was messing around with some different photo filters and voila! Got this batch. Isn't it funny how a filter can change the effect of picture? Well, that's how I ended up with this variety - because I couldn't decide on one (story of my life).
Wore this outfit the other weekend to a girlfriend's birthday dinner. Since it was at night and rather cold on this OC evening, I wanted to wear something loose (so I can eat) and long (to keep me warm). The sheer pleated skirt from Foreign Exchange was just the answer! From there I threw on my F21 striped top & H&M blazer because it matched my gray Guess heels and I really really wanted to wear them. (It's probably been a year since I last worn so they needed to be taken out to play.) Plus it was a bonus that it matched very nicely with my new Michael Kors snakeprint bag, a Christmas gift from my sweet Jude.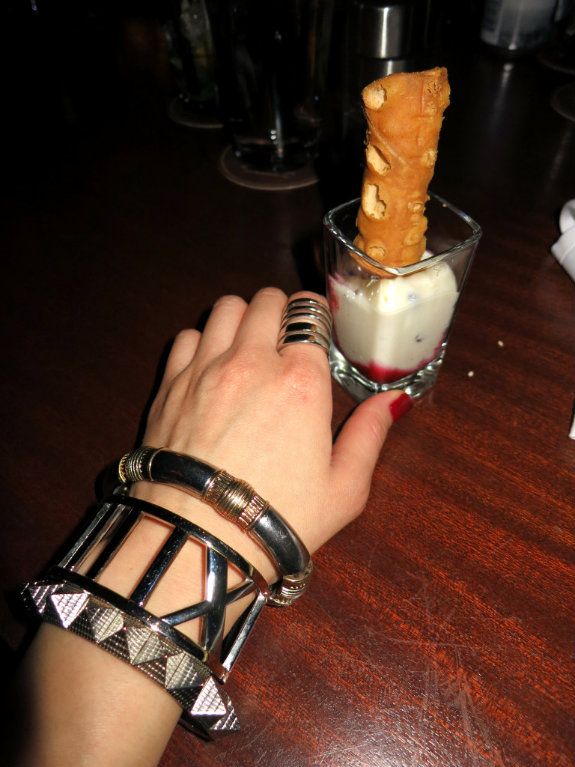 Enjoyed a delicious cannoli dessert shot alongside my arm swag.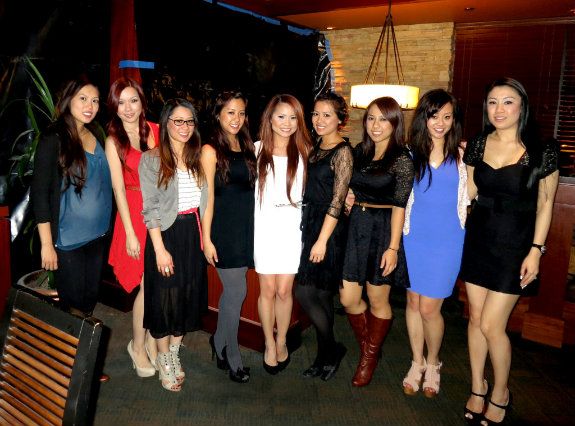 Always a fun night with these lovely ladies. Happy birthday Nuggs! <3>
On a different note, I still need to update you on my
New York
trip. Those will be coming up soon so stay tuned! :)
Until next time,
kimberly
-xoxo-
Instagram/Twitter Me: @kimberly_luu
P.S. Love this random pic below of my little Sus so had to share. Such a little booger! ;P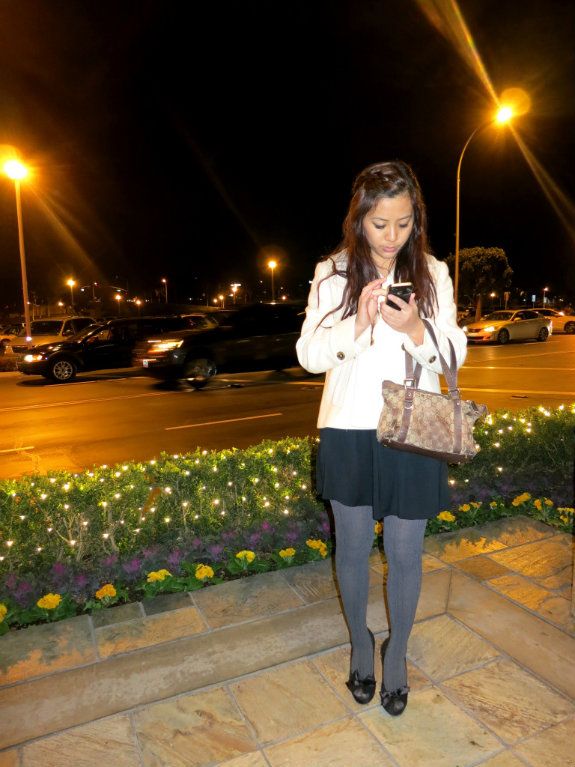 3>