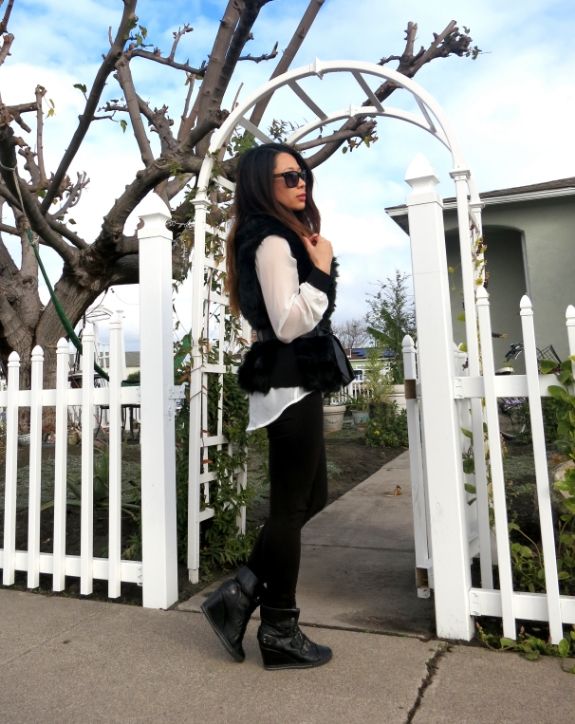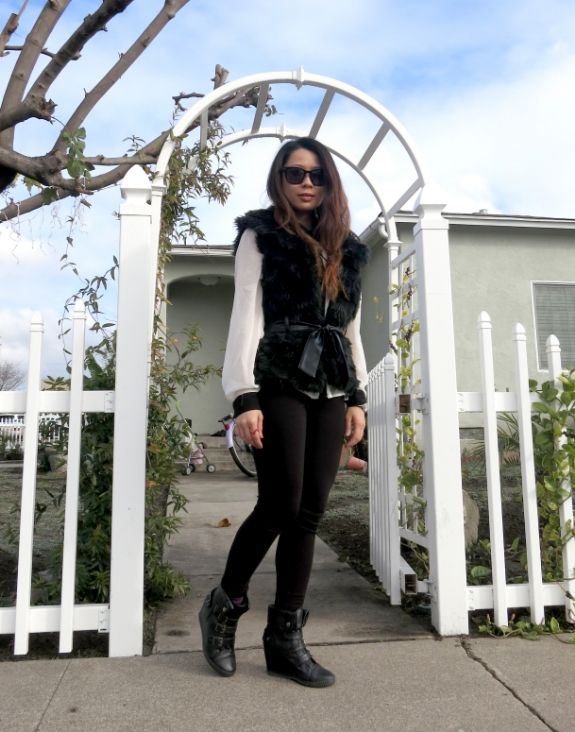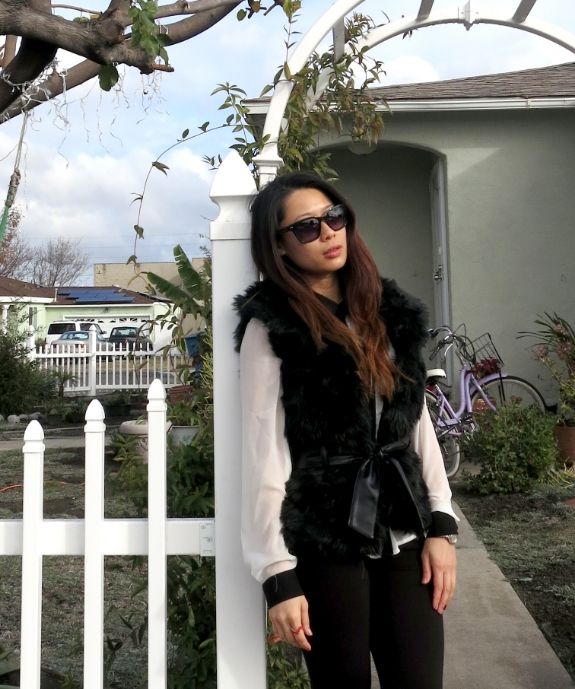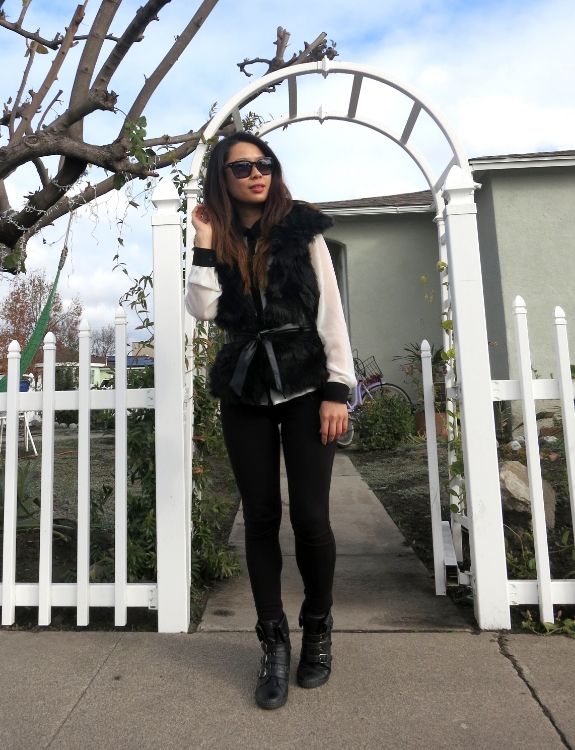 Since winter is somewhat still here in the OC, I'm going to enjoy the last few cold days of it (and by "cold" I mean mid 50s to high 60s temperatures). Lucky for me, the SoCal weather is mostly sunny like 70-80% of the time but we do get the occassional cold drift every now and then. So I've actually been liking these semi cold days (you'd usually would never hear me say that; I get cold too easily) because I get to wear my small -but growing- faux fur and sweater collection.
Anyways, I'm actually quite surprised at how black & white my outfit is here. I'm usually a
color
person but this
Nasty Gal
top made me want to keep with the basic palette. The
Blanc Noir
faux fur vest? Got it a couple months ago and it was the perfect amount of warmth where I didn't need to take a jacket with me. My newest obsession? Without a doubt, these
Joe's Jeans
pants! They fit so perfectly and compliments any outfit - love that. Want to know a secret? For months (and I mean
months
), I've been on the hunt for
the
perfect sneaker wedges and I couldn't find anything I really liked. So when I came across these
Bucco
babies online, I quickly clicked it into my shopping cart and got it in the mail a few days later (yay for shoe mail!). A purchase I have yet to regret. Of course, I wore these awesome
SAMA
sunnies out to play and sneaked in a little bit of color to my look with my red
Papers & Peonies
ring...I couldn't resist!
What about you? Did you enjoy the Super Bowl game? It was so close at the end huh?!? I had a great time hanging out with the little sisteroos and the guys. Another fun weekend of good times with loved ones. <3 nbsp="">3>
Until next time,
kimberly
-xoxo-
Instagram/Twitter Me: @kimberly_luu