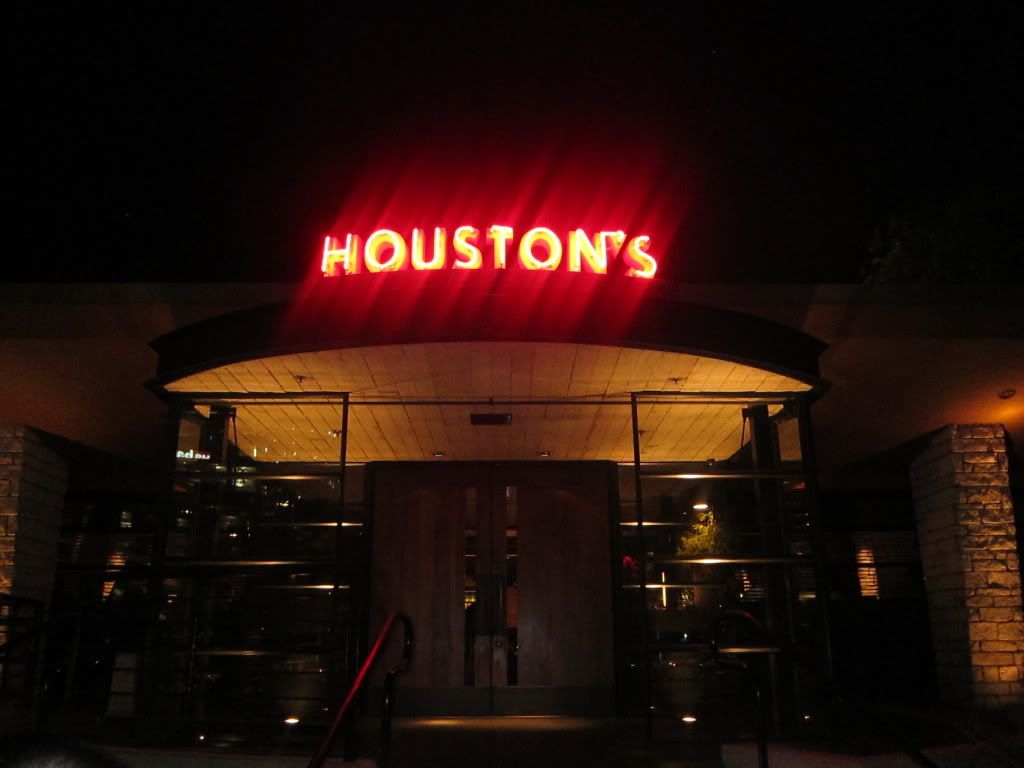 For Valentine's Day, the bf took me out to
Houston's
in
Newport Beach
.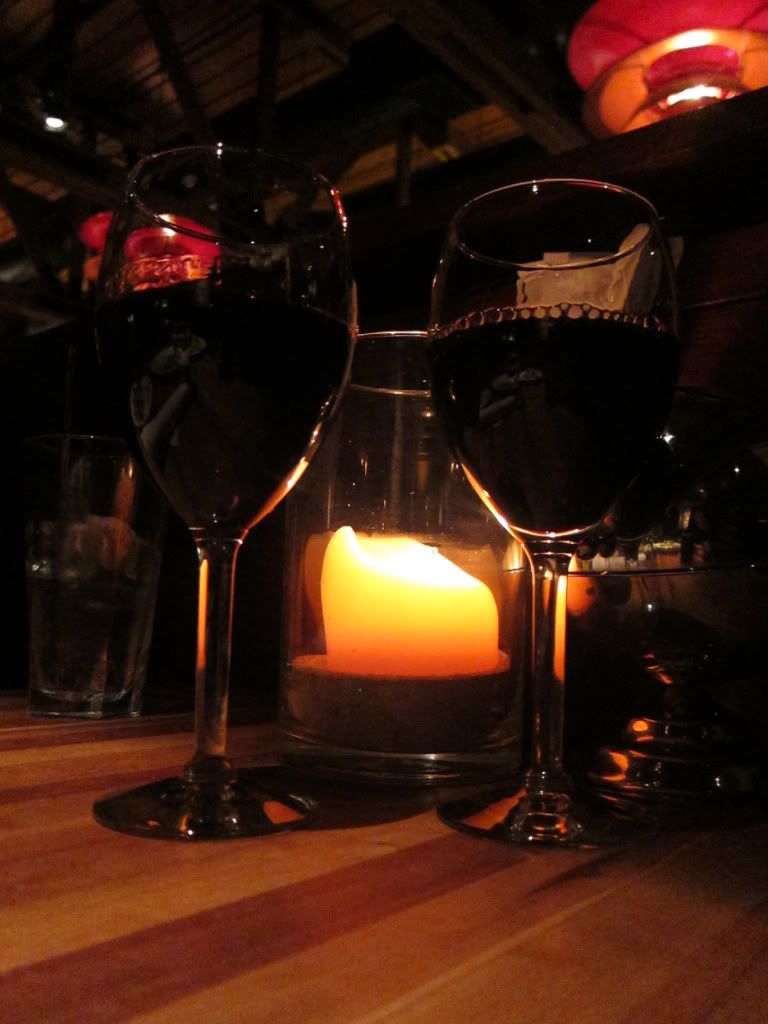 It was quite romantic and to celebrate, we had to have a glass of wine. I had the
Whitehall Lane Merlot
and he told our waitress to surprise with a
red blended wine
- both were good and light which complimented our meaty meal.
Caesar salad $5
(when added to your entree dish) - I liked this! It had an "eggless" dressing so it wasn't thick and creamy and tasted more like a vinaigrette.
Rotisserie chicken $20
- loved the apricot glaze and the couscous that went along with it!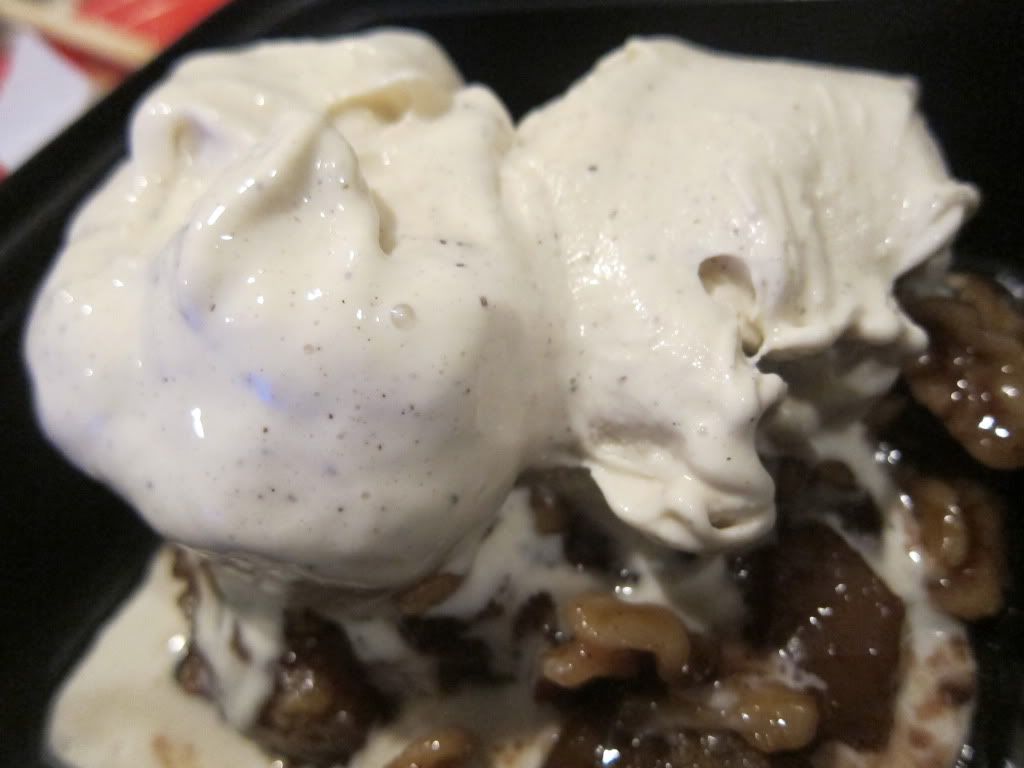 Pear tart a la mode $8
- there wasn't enough ice cream so we ordered more which surprisingly was an additional $5! We didn't like this dessert as much because it was a little too sweet for us. Maybe we're old or something cause we like desserts but we don't like them so sweet.
Overall, it was a lovely
Valentine's
dinner and a great romantic place to go on a date. The food came out really really fast-like within 15-20 minutes! That was quite impressive AND they also carry dessert wines here which not a lot of restaurants have that. I was tempted to order a glass but, sadly, I was too full. I'll just have to try it the next time I'm back...maybe for happy hour.
Bon appetit!~!
Sending love,
kimberly
-xoxo-


CHECK IT OUT: To find your nearest Houston's location, click
here
.