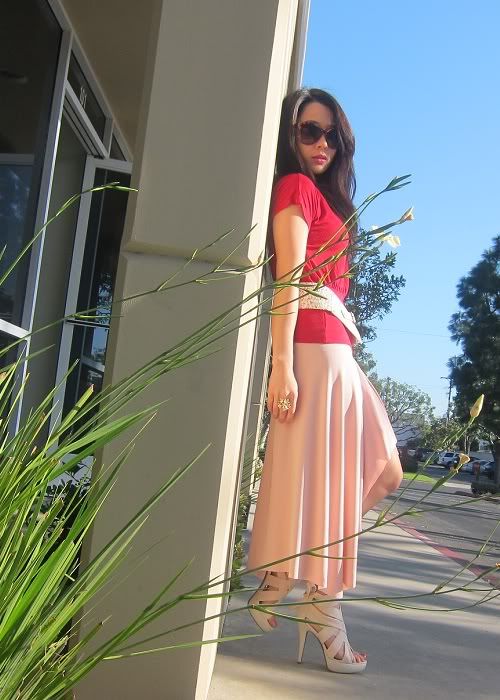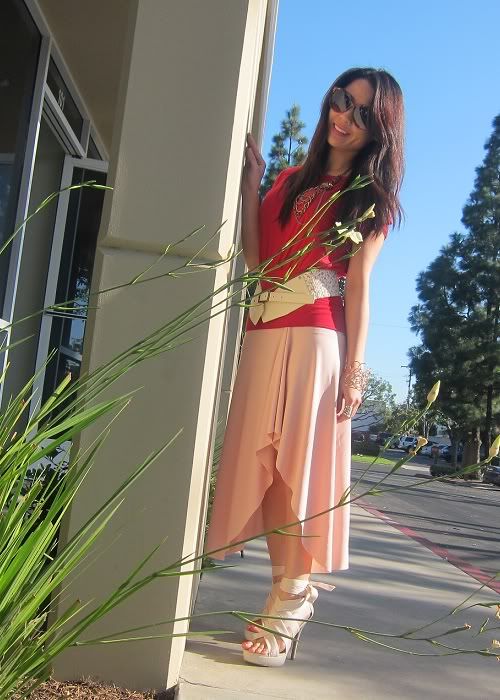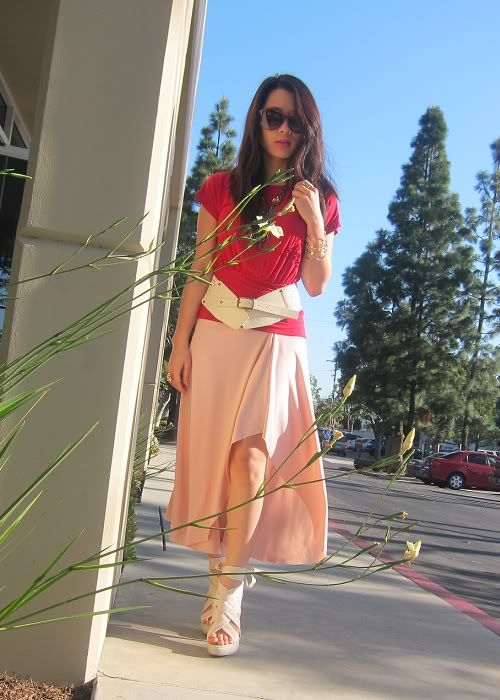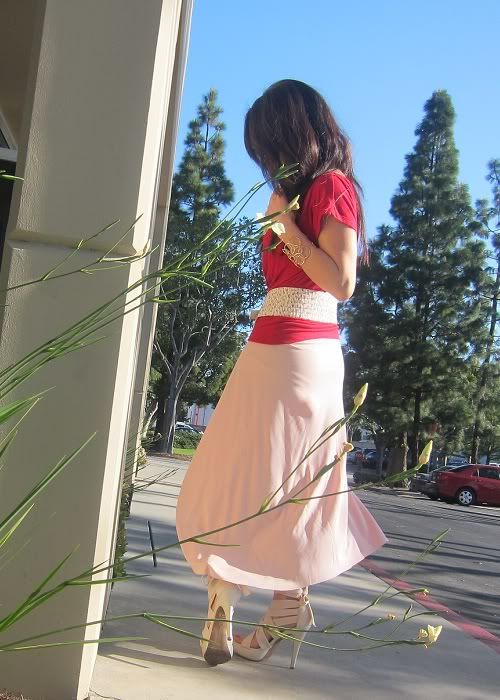 Outfit #1 Details:
f21 top, self-made skirt, belt from Canada, inc. heels, electric sunglasses
Outfit #2 Details:
unknown blouse, self-made skirt, ideology fur jacket, bakers heels, steve madden clutch
Sorry for the late outfit post of my Valentine's Day outfit but here it is! For this special day I decided to make my own pink skirt (I actually had another skirt in mind but that'll be for next time). During the day I was very festive with the holiday theme and paired the pink skirt with a red top. While at night, I added a little "luxe" to the look with the gray fur jacket. One skirt, two looks. Made changing wardrobe for the day that much easier.
Happy Monday/President's Day Everyone!
Sending love,
kimberly
-xoxo-