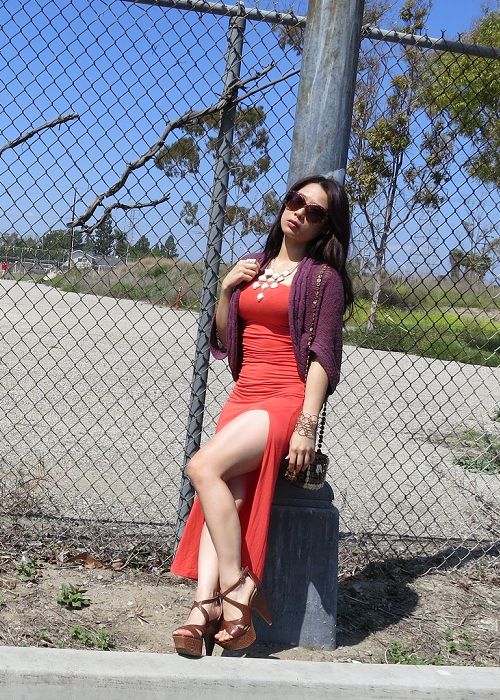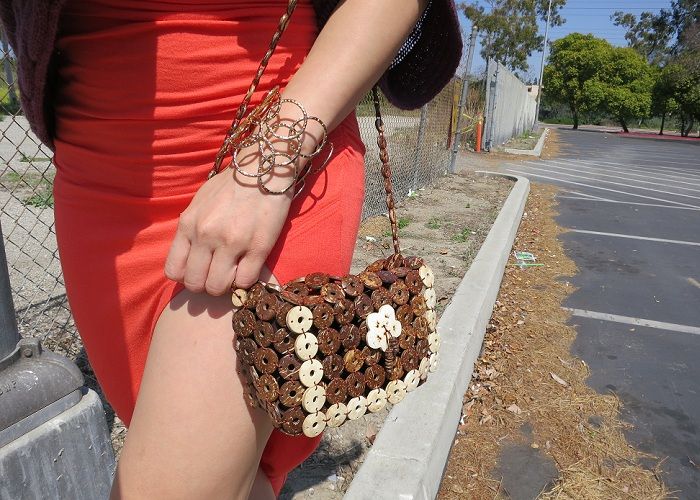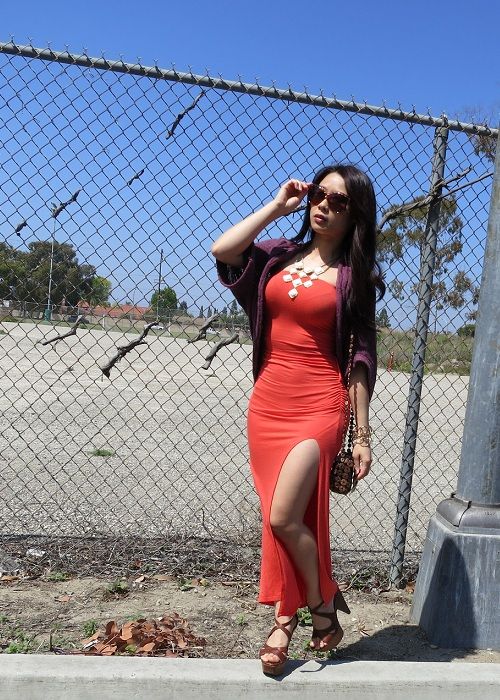 Outfit Details: gifted dress from the bf, Jessica Simpson heels, FE cardy, CC necklace, Electric sunglasses, gifted bag from aunt in Vietnam
When my pops travelled to Vietnam, he brought me back this really cool bag from my dear aunt. On my mom's side of the family, they live in the city of Ben Tre where you have to take an hour long ferry ride in order to get there. Poor me being a motion sickness person, those ferry rides back and forth tortured me every time.
In the small city of Ben Tre, it's known as the "coconut city" because they are so many of them over there. Drinking coconut is great. But finding another way to reuse the products? Well that's just absolutely amazing! And the bag I'm wearing above happens to be made out of coconuts. Interesting huh? Yup, I had to do a double take too. Love learning something new every day!
Sending love,
kimberly
-xoxo-
P.S. The bf got me this dress a year ago and I totally forgot about it! By the time I wanted to wear it, it was too cold. However, the nice sunny weather last week gave me a sign to take this gorgeous thigh slit dress out of the closet and out to see the world!
P.P.S. Since it's been couped up for so long, I'll just pre-warn you that you may see more pics of this current-favorite-dress more on my blog. Just saying. ;)