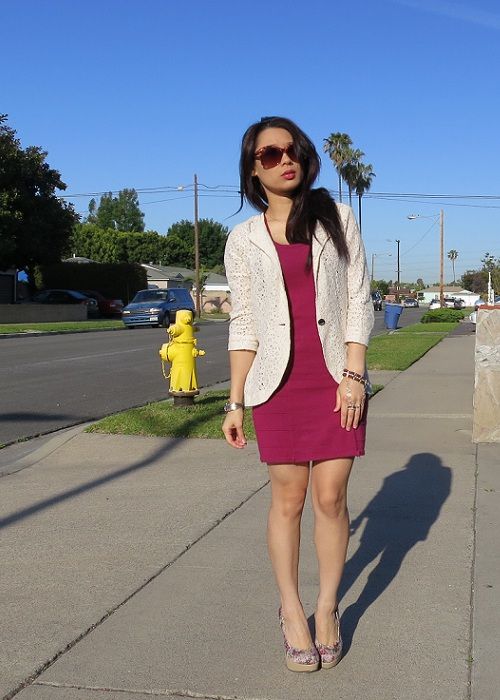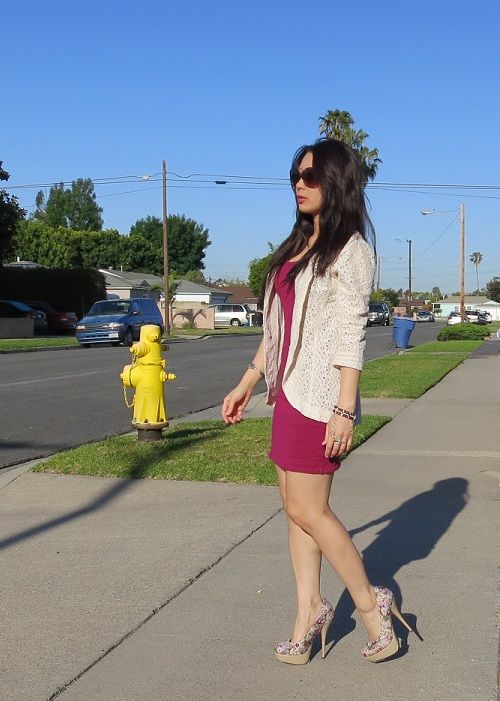 Outfit Details: Target dress, Volcom eyelet jacket (day look), Glaze floral heels (day look), self-made hand accessory (day look), Electric sunglasses (day look), unknown cardy (night look), Steve Madden lace-up heels (night look), Charming Charlie necklace (night look), Fendi glasses (night look)
One dress, two looks.
During the day I kept this look bright and neutral for work. Wore the Volcom eyelet jacket to give some texture and floral heels to add a print. At night, I tend to go for darker colors hence the dark gray cardy. Paired it with my nude lace-up Steve Madden heels and a statement necklace for a dinner night out with my girl friend.
When you're in a time crunch, this is one of the fastest ways to change your day look into a night look. First, change your jacket and shoes. Then pile on some blinging accessories. Now you're done and ready to head out the door!
Which look do you like: Day or Night?
Sending love,
kimberly
-xoxo-