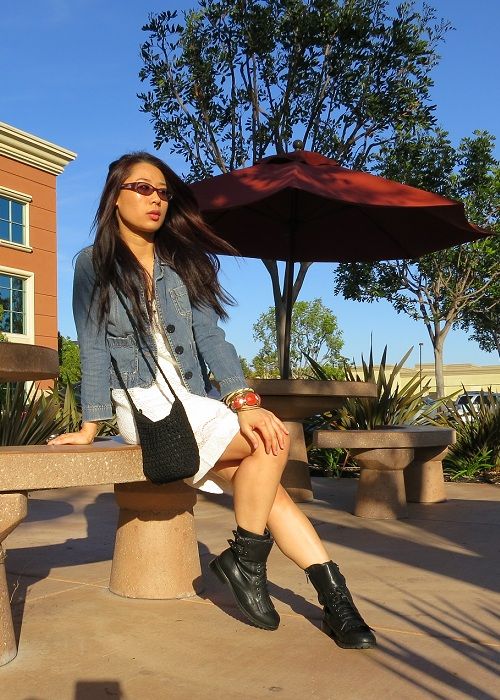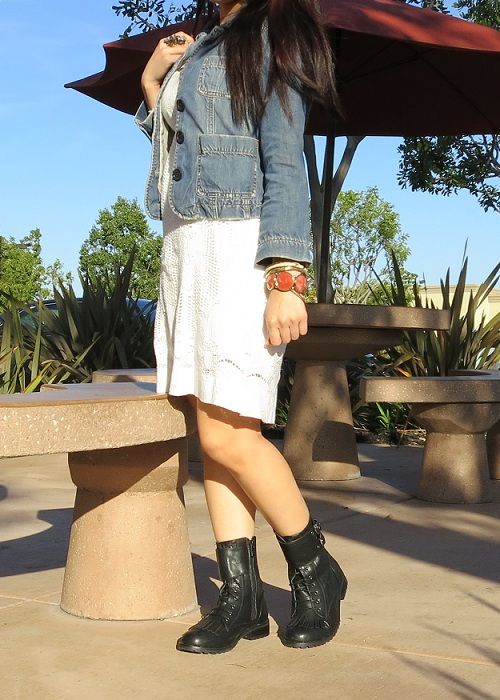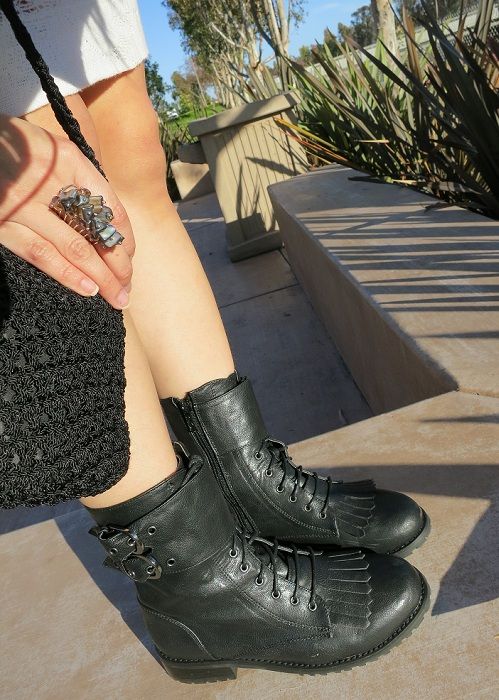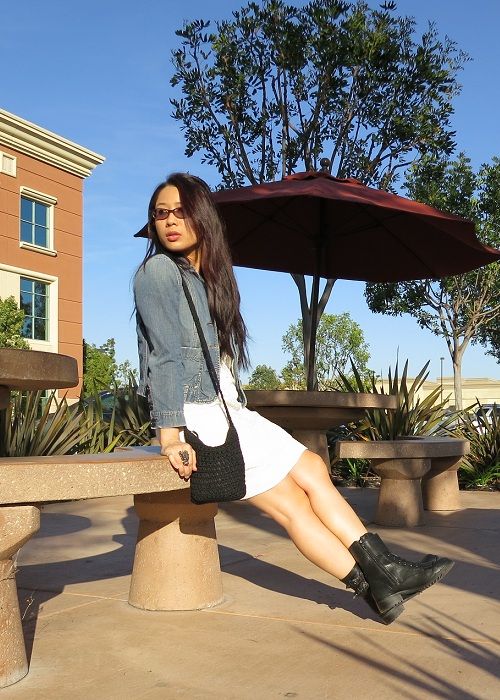 Outfit Details: F21 crochet dress, A&F jean jacket, Wanted rugged boots, thrifted crochet crossbody bag
One day during work my coworker says, "Let's go shoe shopping for lunch! I want some retail therapy." Sure, why not? I won't object. That sounds like a perfect lunch to me!
So off we went to the local DSW and I found these awesome pair of rugged boots! Such a random sweet find. Now I can cross that off my wishlist because I've been looking for a good pair for a very long time now! Thirty minutes later, we left with 3 pairs of shoes and nothing but happy smiles on our faces. Retail therapy was a success!
I think it should be mandatory for all jobs to offer retail therapy lunches. Don't you agree?
Sending love,
kimberly
-xoxo-