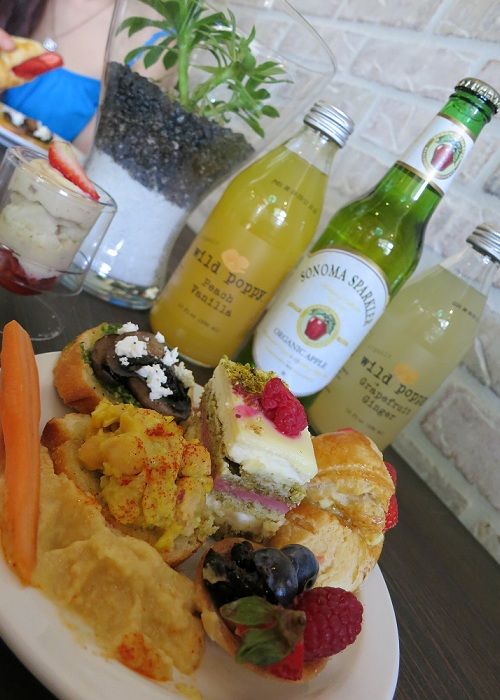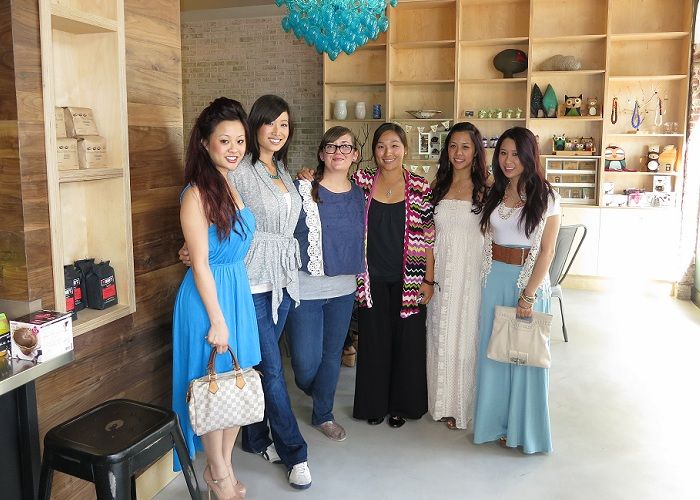 The other week my little sis Kaf invited me to a new coffee shop opening at one of the work building she manages. So on a Sunday afternoon, we sisters got together for the private soft opening of The Green Bliss Cafe in downtown Fullerton. It's such a cute place with so many cool, organic, eco-friendly products inside! All their pastries are delivered fresh daily and they even hand brew their own coffee in a Japanese fashion! I tried the chai and thought it was super delicious! The whole time I thought it was chai tea and it turned out to be chai coffee - and I don't drink coffee! This chai drink almost converted me to be a coffee lover. Almost.
Guess what else? They also have vegan cupcakes! This was the one sweet treat we didn't try (we got too full) but when Kaf went to their Grand Opening a couple days later, she tried their vegan cupcakes and said it was one of the BEST she's ever had! OMG it made me wish I shoved a cupcake into my full stomach haha Oh wells. Lucky for me, this lovely little cafe is located where my little sister works so I'll just have to convince her to bring me some. ;)
***SPECIAL THANKS to Rita and the Green Bliss Cafe staff for this wonderful experience! If you're ever in the Fullerton neighborhood, come check this place out! You won't regret it and it may change the way you think about coffee - and food!
Sending love,
kimberly
-xoxo-
P.S. For more pics on my outfit, click
here
.
P.P.S. Kaf also tried one of their sandwiches and she loved it! Sounds like this Mother Earth friendly place has the complete whole package: great food, service, AND products!