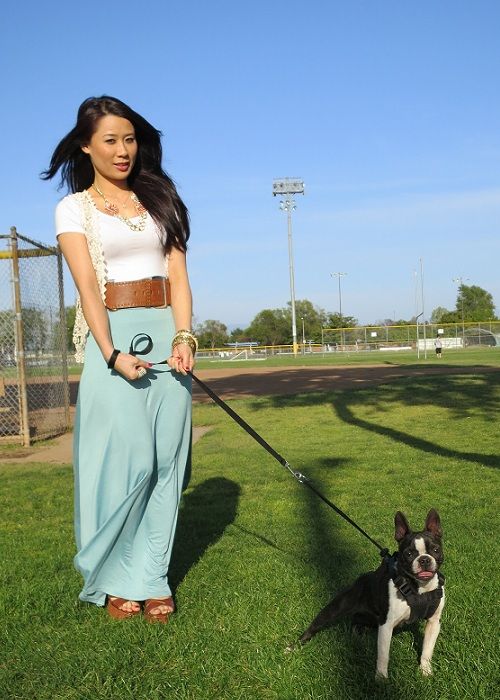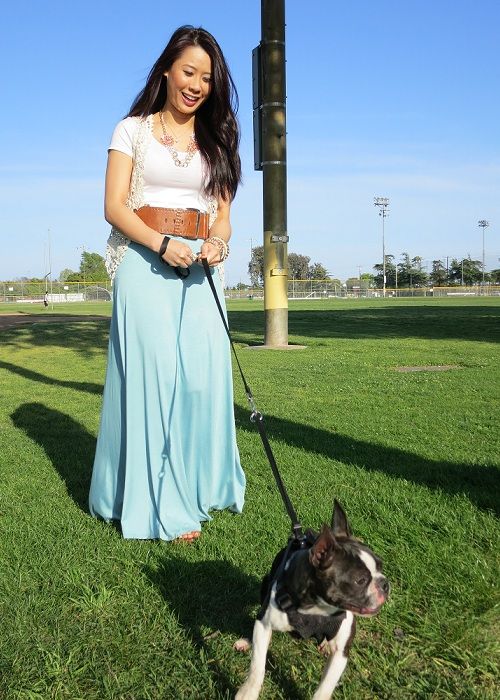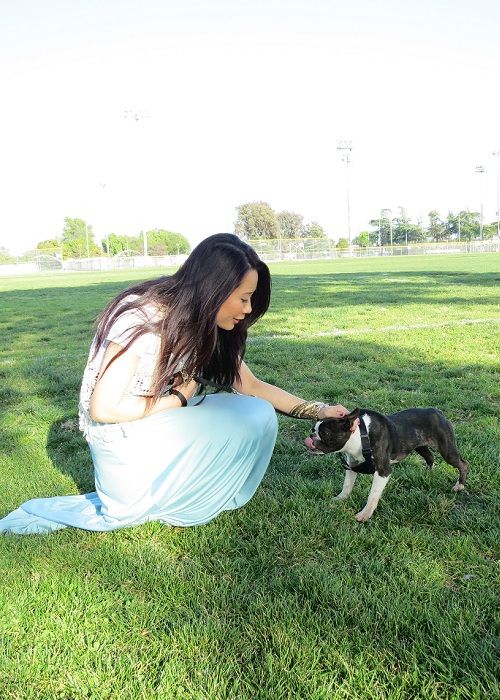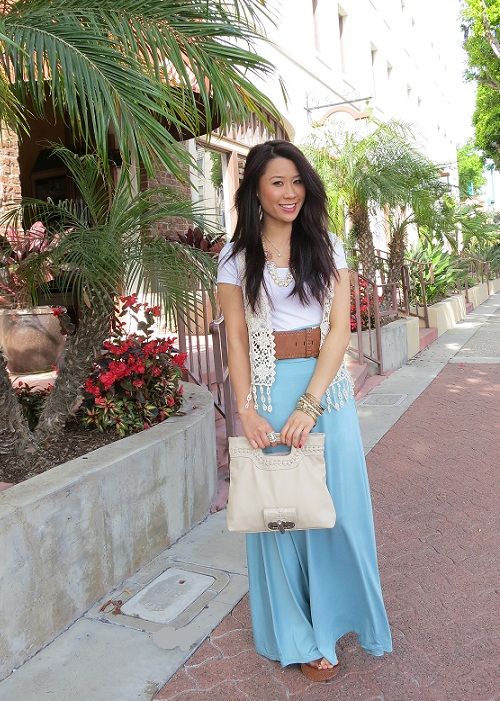 Outfit Details: F21 shirt, unknown vest/skirt, Charming Charlie necklace/clutch, Jessica Simpson heels
Hi Everyone! I'd like you to meet our dog Truffles! It's only been about 6 or 7 months but I miss those days when I could just hold her in one hand. Now she's too big for me to carry! My little sister told me to enjoy the puppy when they're small cause they grow up fast. I didn't know she meant like 2-3 weeks fast! Sighhh I would've taken more pics of her.
Anyways, don't be disguised by Truffle's cuteness - she's a crazy one! Ever since from Day 1 she's been a handful. We've tried putting up walls to block her from going into the living room and she would always figure out a way through. Guess that means she's smart and, undoubtedly, persistent (on the second day of having her I put her in the patio and blocked the doggie door with a big trash can and after 30-40 minutes of pounding her head against the trash can, she made it inside the house. Persistent right?). Oh yes, she's a lot tougher than she looks and from Day 2 I nicknamed her Troubles. I think this nickname suits her well. She has definitely lived up to it so far.
Dogs, what else can you do? They just grow on you and you can't help but to love their crazy personalities!
Sending love,
kimberly
-xoxo-