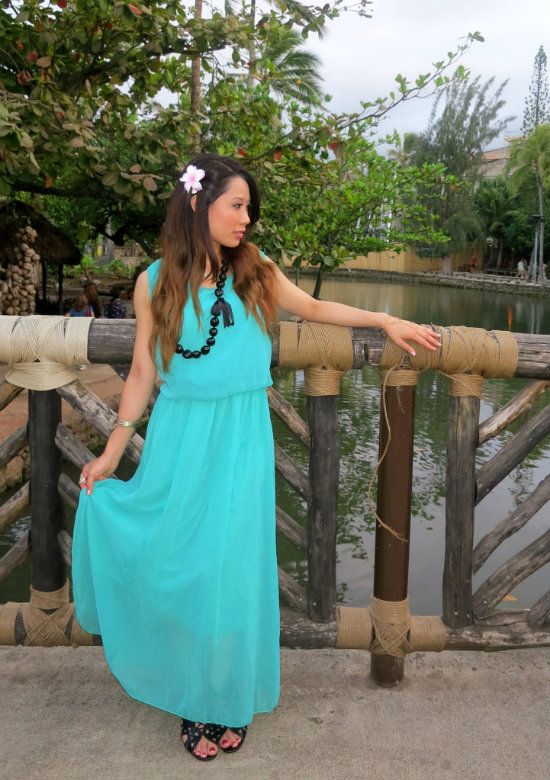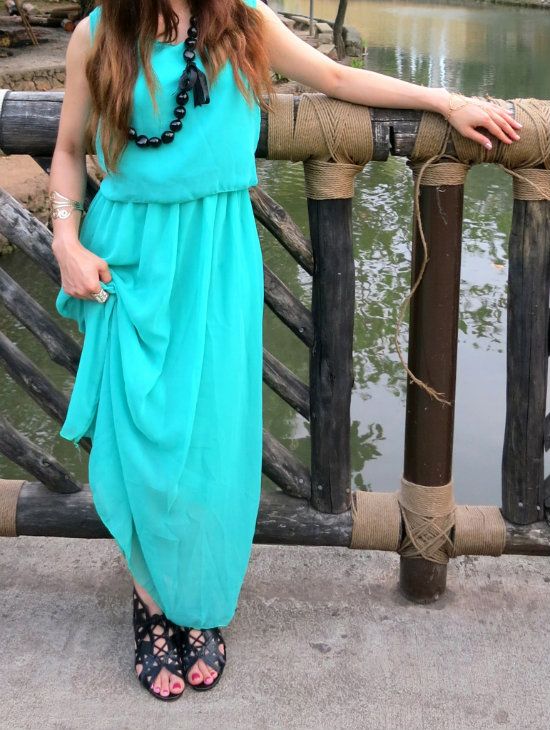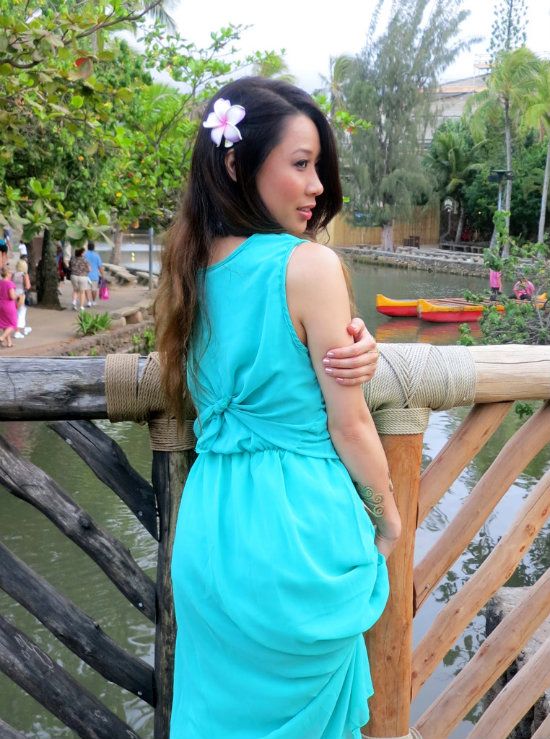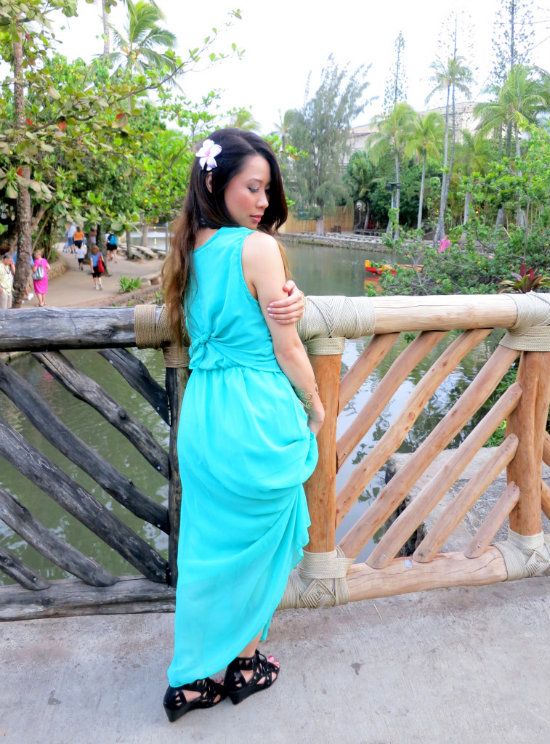 Outfit Details: green chiffon dress, material girl black cutout sandals, diy hand accessory, Hawaiian hair flower c/o Jud
Dress? Check.
Hair? Check.
Make-up? Check.
I chose to wear a green chiffon dress since:
a) I love green [emerald's my birth stone]
- and -
b) it was a long loose dress so I could eat as much as I want haha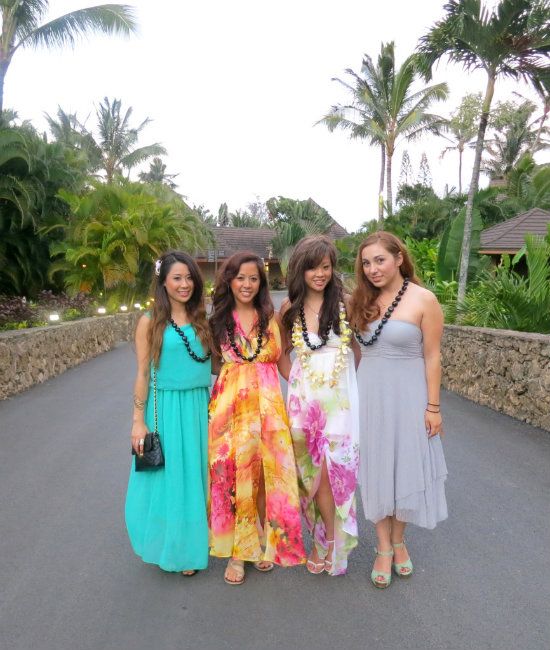 Plus, the temperatures were in the crazy 80's in
Hawaii
so n
o tight-fitting clothes for us. In fact, the less clothes you wear, the better. And no heels needed. Trust!
- Having a What Am I Going to Wear moment? Let me know so I can help! ;) -
Sending love,
kimberly
-xoxo-
Instagram/Twitter Me: @kimberly_luu