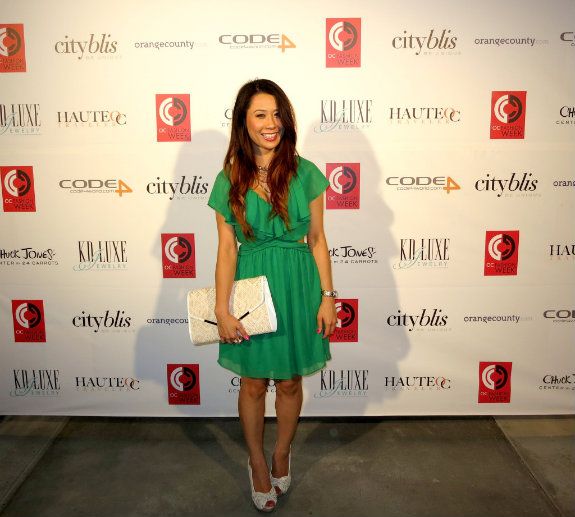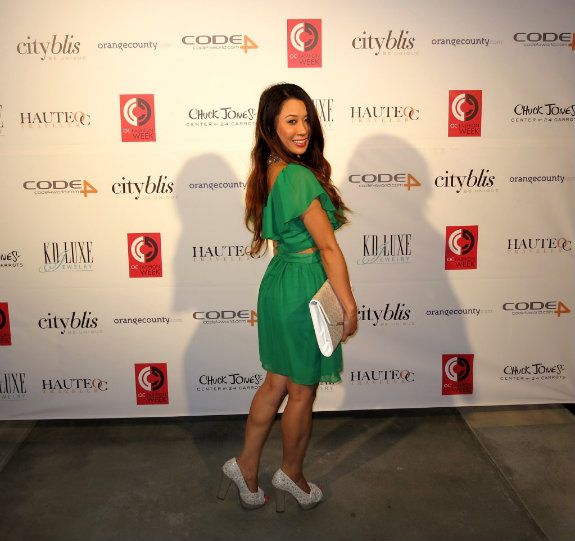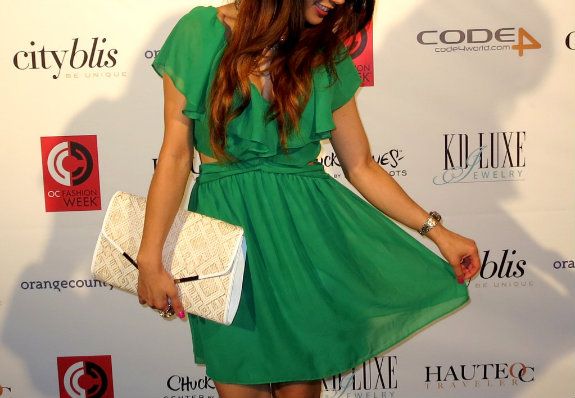 I've finally had some time to (semi) relax and sort through the endless amount of pictures from Saturday's
OCFA
's
OC Fashion Week
fashion show (try saying that 3 times fast). It was such a busy, hectic day for me that I didn't have any time for any social media updates (yup, no
Twitter
/Instagram/
Facebook
that day)! There's so many pics I want to share with you so I split them into separate posts. This one's about the red carpet photos and the next post will be pics from the fashion show.
Initially, I was going to design a dress for myself to wear but ended up finding this super cute
Lulu's
dress! Good thing because I did
not
have time to make another dress for the event (I'll save it for a future outting though). This
Lulu's
dress was so light and airy, easy to walk in, easy to move in, which was perfect because I was hustling and bustling throughout the show. So I knew I had to wear this dress. Why? Well because:
1) it was green [just like my birthstone and green's one of my fav colors to wear], and
2) the ruffly V-cuts + side cutouts sold me.
If you know me, you know I can't say no to a detailed dress (it must be the designer in me as I'm fascinated by these little things). So thank goodness I found
the
dress for my big night! ;)
Here are some more fun red carpet pics (enjoy!):
My #1 supporters: little sisteroos Kaf + Sus (not pictured) & Judybug <3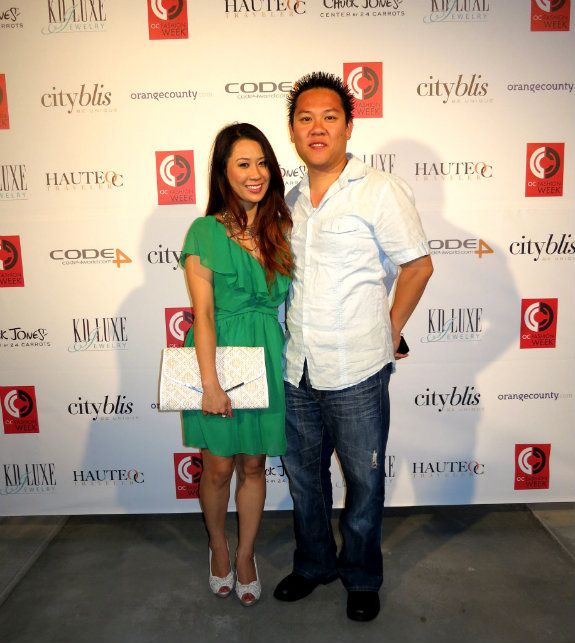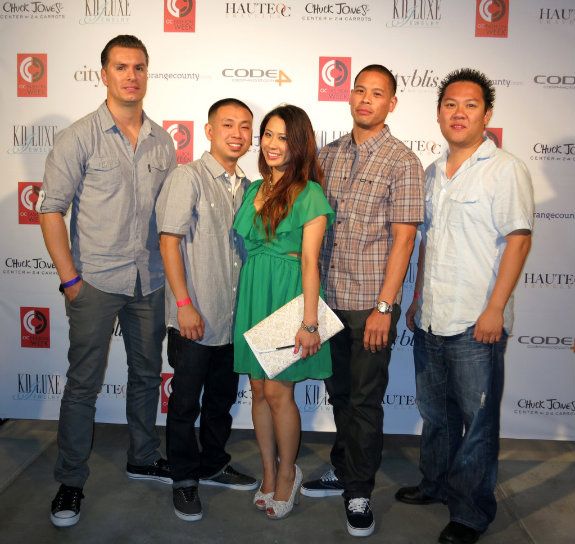 Don't the guys look so dashing? Very handsome!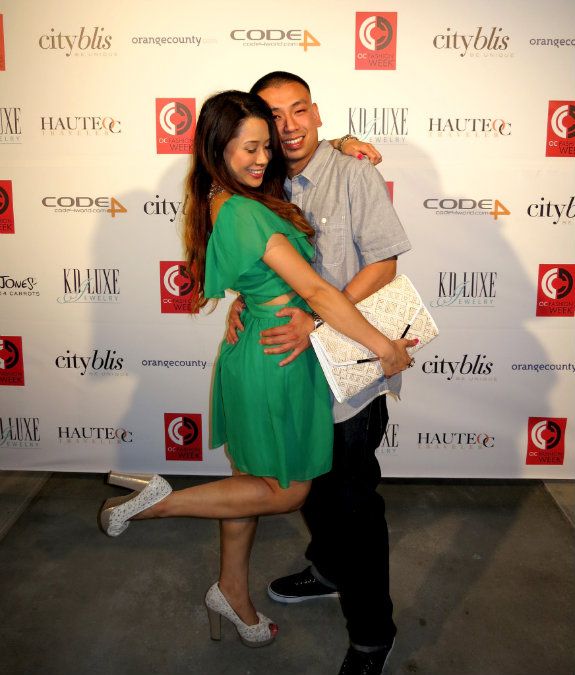 Last, but not definitely least, the awesome bf! Xo
***MANY THANKS to all my friends and family who came out to support! It means a lot and I look forward to sharing more events with you! <3
Stay tuned:
fashion show pics coming up on my next post!
Sending love,
kimberly
-xoxo-
Instagram/Twitter Me: @kimberly_luu