FabSugar
joined forces with
Madewell
to create a nationwide style event for all
Madewell
stores and I thought it'd be fun to participate. So off I went to my nearest
Madewell
store at South Coast Plaza and joined in with the festivities!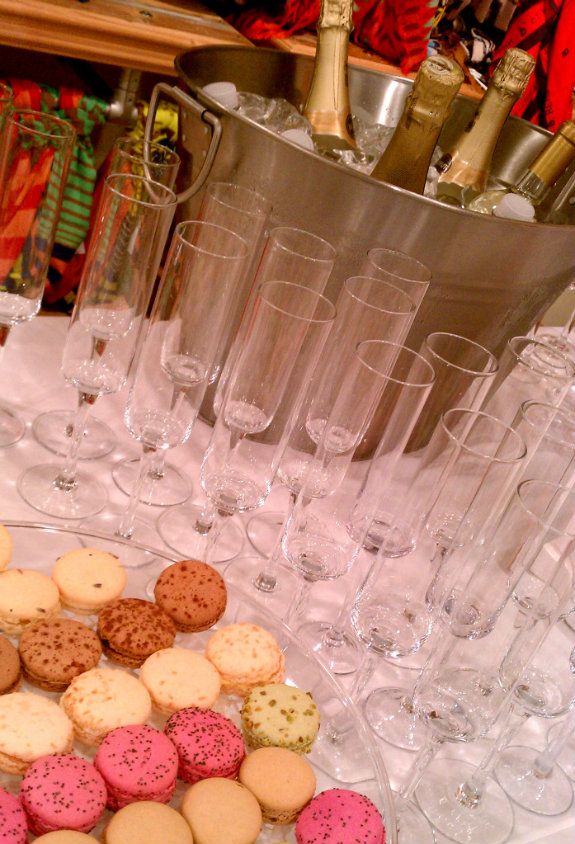 Champagne AND macarons?!? I mean, who can say no to that? You know I couldn't!
Seriously, I could not stop eating these tasty macarons from Queen's Bakery. De-lish! Umm guilty confession: I almost tried all 6 flavors! I know, shame shame...hey don't judge! I have a sweet tooth okay? (Must be that little kid still inside me, she's always hungry I tell you)
Some of the clothes I picked out from the store to try on. I've heard of
Madewell
for awhile now but never went inside to check out their clothes. And you know what? They have a lot of cool stuff!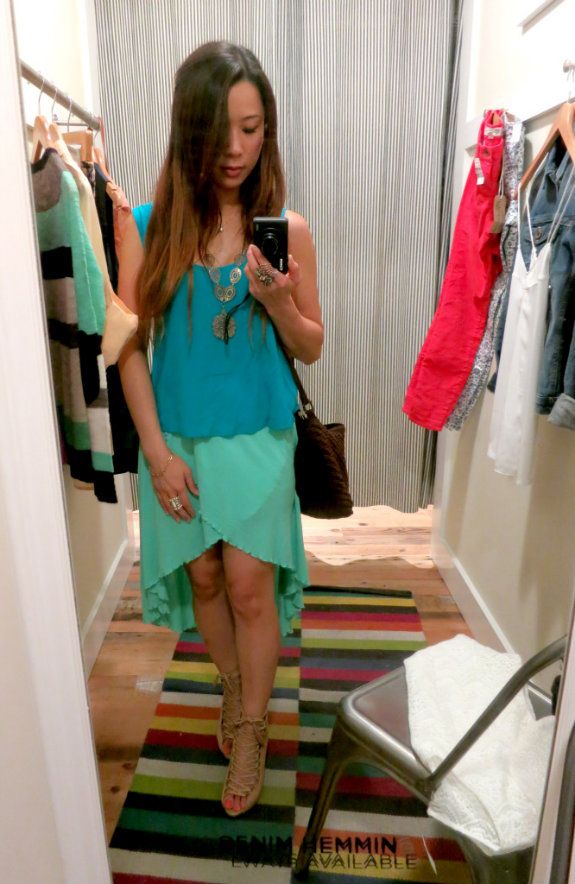 So here I am. In the dressing room. Taking a pic of what I wore that day. Consider this the "Before" shot? And FYI: I felt
really weird
taking pictures of myself in the dressing room so please pardon my awkward smiles in the next photos below. Okay, now onto my
Madewell
outfits that I put together...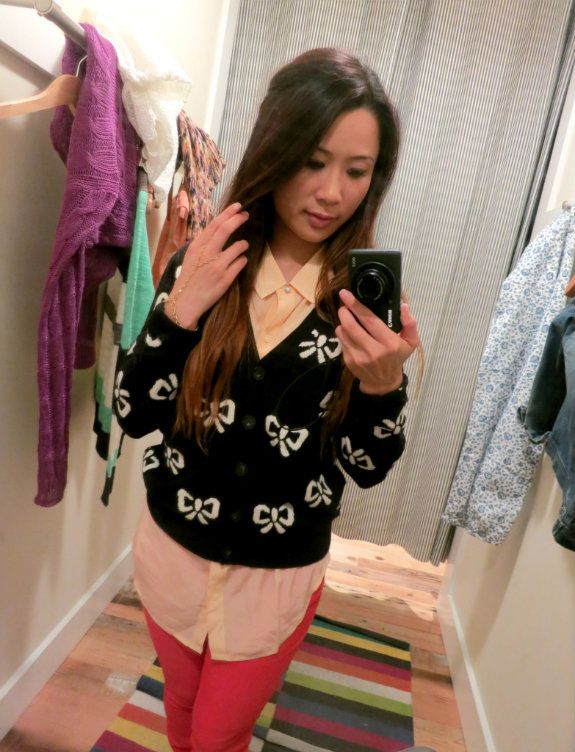 Look #1: Very casual and simple look for fall. I wore this super cute bow sweater over a collar shirt and jeans. A 3 piece outfit that anyone can do.
Look #2: denim on denim. Maybe the picture doesn't show off how adorable these floral jeans were but I really really liked them. However for 200 bucks, I'll just have to wait awhile til I get my hands on one of these.
Look #3: feeling the coral vibe. Something about this color...me likey. Not too pink (ugh, I am NOT a pink person) and not too macho. Has just the right amount of girliness to me and this purse? Swoon! It's so my bag style: easy to wear and not bulky. Now I wish I got it! Hmm, wonder if it's still available...
Look #4 (one of my favs): lacey brights. At first when I tried on this outfit I actually wore the lace top under the purple sweater. I didn't like it. So I switched it around and voila! Totally new, totally cool outfit inspiration! You should so try this too! *Ahem* Can I start a fall trend going on? hehehe
Look #5 (my fav outfit of the night): dots dots and more dots. Found these hidden polka dot shorts in between racks in the weirdest spot. I don't even know why I was looking there but glad I did. Don't you just love them? Especially with the navy lace top huh? In case you don't know by now, blue is the new black this coming season hint hint. So now you know!
This was my first in-store style event and it was a lot of fun! I met other fashionistas here and we enjoyed sipping and snacking on some yummy goodies. Of course we had a blast checking out the
Madewell
merchandise and what girl doesn't like to dress up? Thanks to
FabSugar
&
Madewell
for hosting a great event!
Sending love,
kimberly
-xoxo-
Instagram/Twitter Me: @kimberly_luu