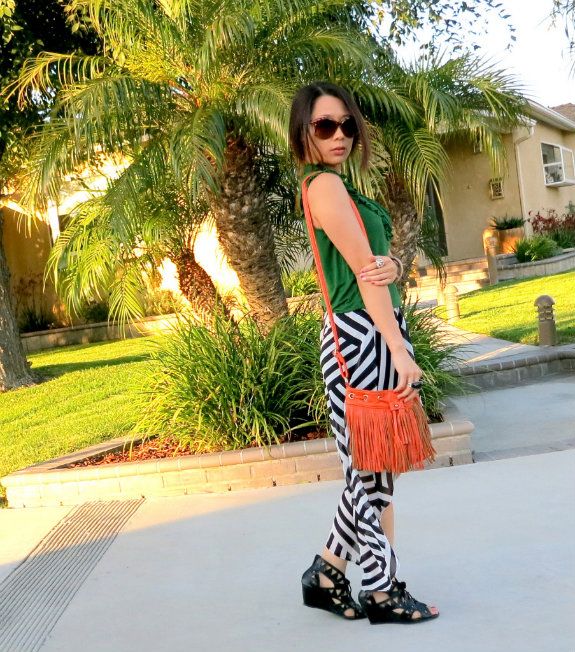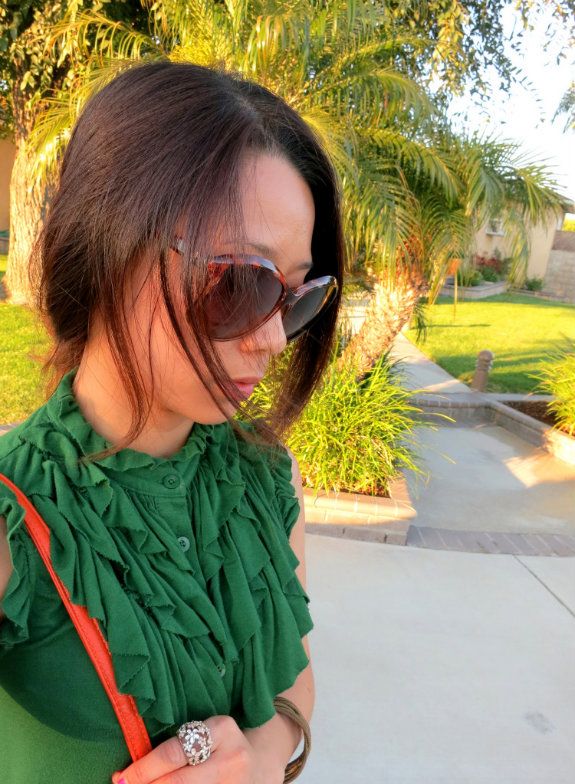 Cleaning out my closet to see what I can donate and some things I just can't let go...at least not yet. Including this green ruffle
F21
top I've had for a while now and the striped
Volcom
skirt! As usual, I tend to plan most of my outfits day of - correction:
morning
of. And all I knew on this particular day was that I wanted to wear the
Lulu's
fringe purse I just got. Super cool isn't it? I love how the orange color pops and it's the perfect size bag for me: not too big, not too small. Anyways, somehow when I was randomly grabbing clothes off hangers, it resulted in this outfit and off I went out the door. Next day? The same routine. Yup, that pretty much sums up how most of my mornings go.
Until next time,
sending love,
kimberly
-xoxo-
Instagram/Twitter Me: @kimberly_luu