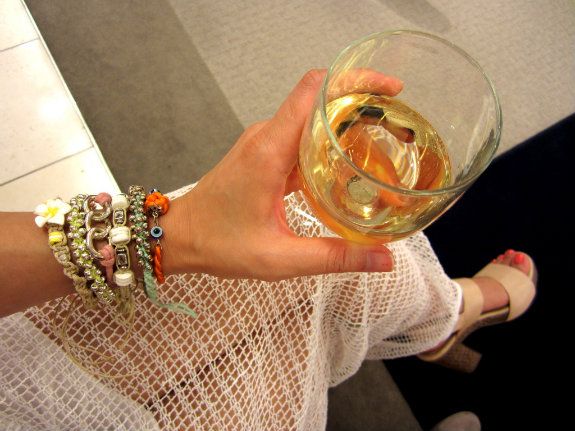 The private event showcased upcoming styles for the fall season. Lucky for me I got to sit at the very front row so I have some great pics to share with you!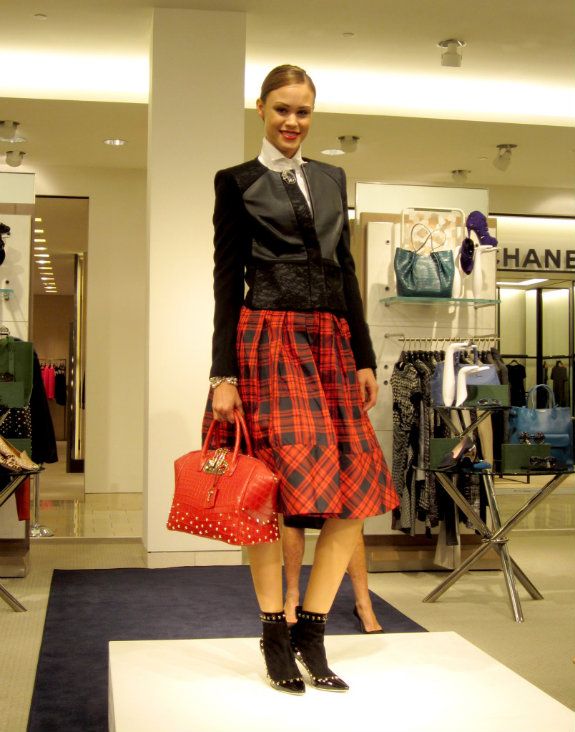 To start off, the "Borrowed from the Boys" collection introduced thicker fabrics with a feminine twist. These thicker fabrics were usually saved for menswear but now women can wear them too.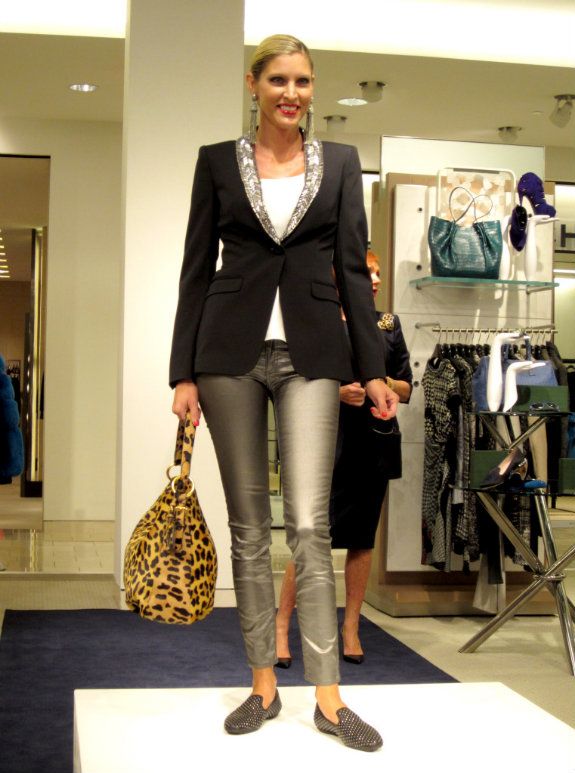 A must-have for fall? Flats! Step away from the heels and wedges for a little bit and enjoy some comfy blinged out flats. (By the way, I really like her shimmer jeans, don't you too?!?)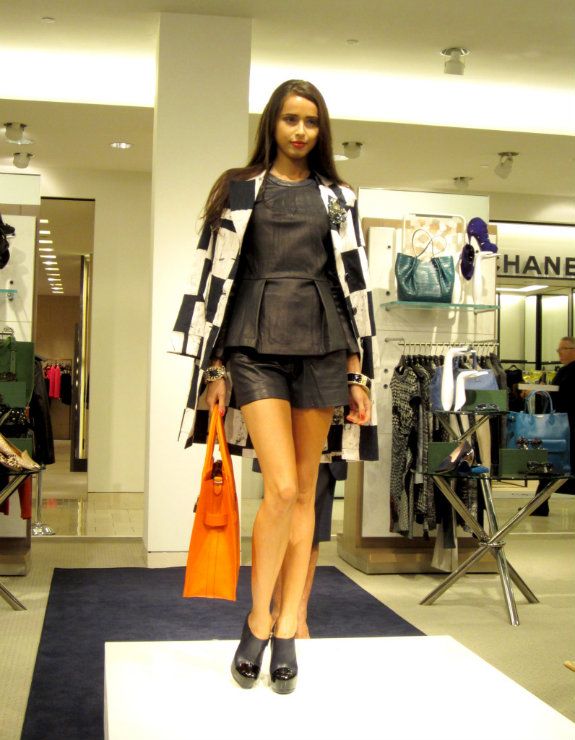 Hint hint: brooches are also going to be a big hit this fall. Wear them on your clothes, bags, jackets, anywhere to add that extra oomph!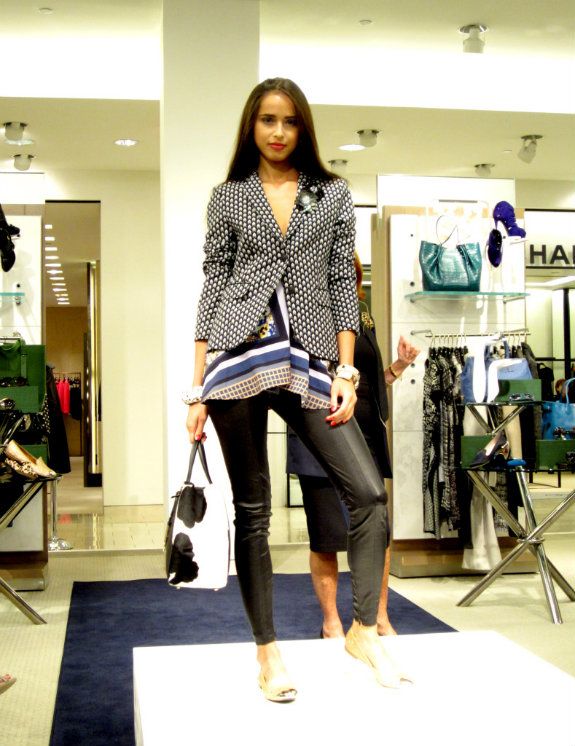 Next came the "Digital Prints" where it was all about cool computer graphics and mixing patterns. Experiment and explore!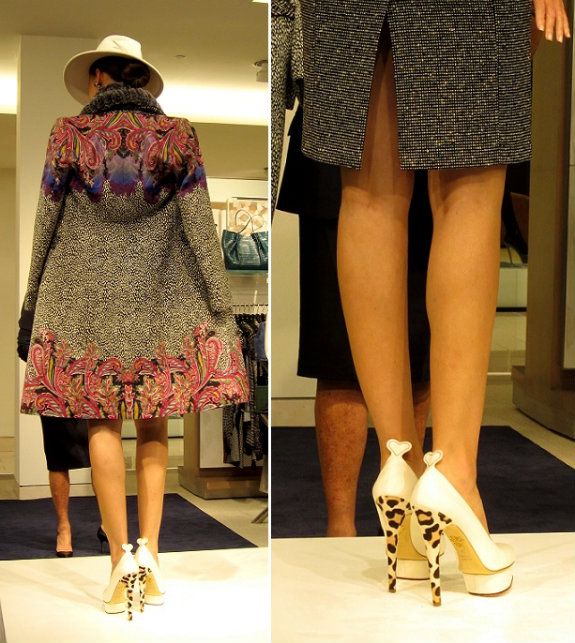 Totally feel in love with the detailed coat and heels! The hearts on the heels are super adorable and they're actually made by London designer Charlotte who's favorite childhood book was Charlotte's Web. So whenever you see her heels, check the bottom for her trademark web logo. So cute!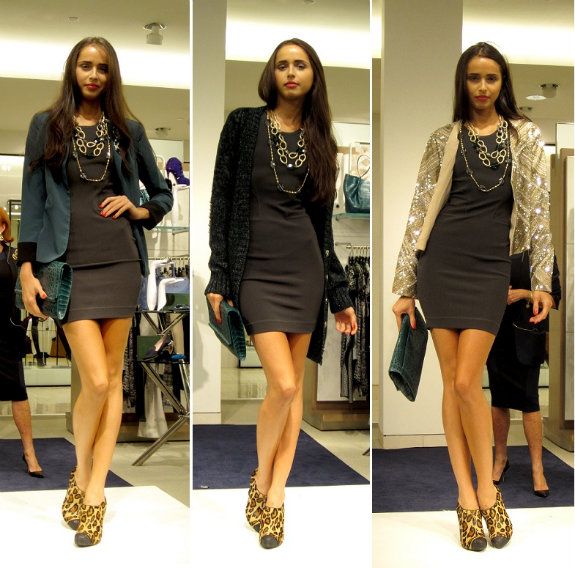 One dress, 3 looks. All by simply changing the jacket. It's a great way to find new ways to wear your clothes for different occasions.
The last collection "Just Because" says it already. So get dolled up and be extravagant...just because you want to!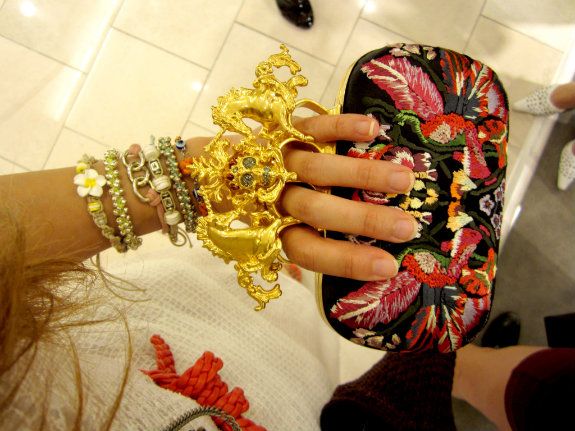 I was beyond excited holding this GORGEOUS Alexander McQueen knuckle clutch! Look how creatively designed it is! Oh my, and it was pretty heavy.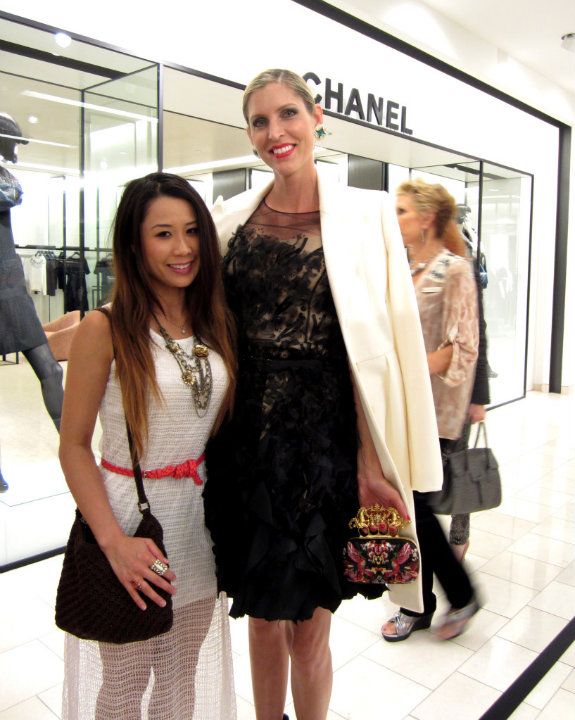 Reunited with the lovely model Lindy who I met at a previous fashion show when I was a dresser. It was so nice to see her again. Fun times!
Everyone was drooling over the designer pieces from Rachel Zoe, Prada, Jill Stuart, Marc Jacobs, Oscar de la Renta, Chanel, and many more! Here's another fashion tip: "blue" is going to be the new "black" this fall and green will be popping up frequently too. So I'm looking forward to that and more flats this coming season. What fall trend are you most excited about?
Sending love,
kimberly
-xoxo-
Instagram/Twitter Me: @kimberly_luu