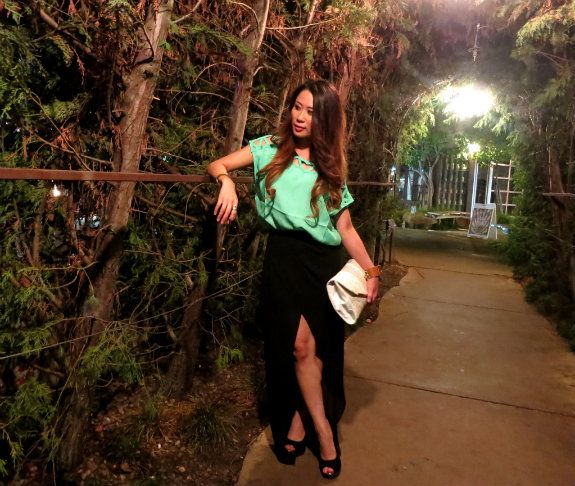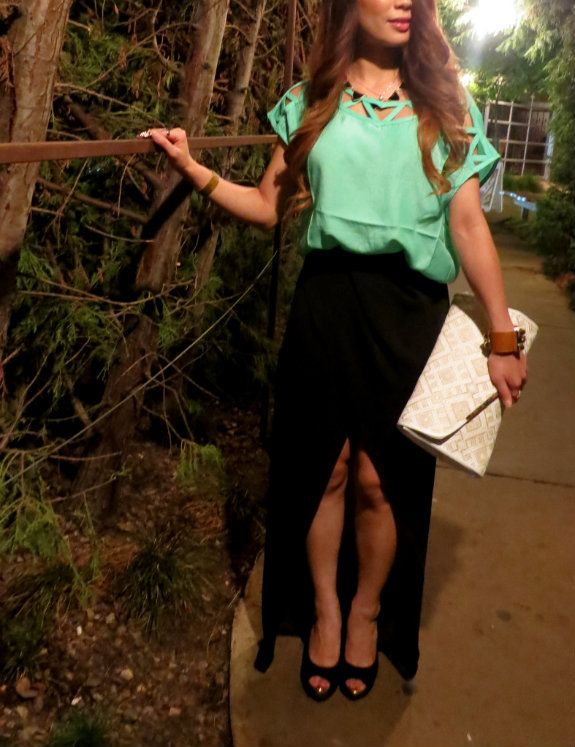 Dressing up is one of my favorite things to do! When I saw
this Lulu's assymetrical skirt
online, it was love at first sight. Within a couple seconds it was in my shopping cart and quickly became added to my growing collection of skirts.
To keep this look classy and simple (I was going to a Bridal Shower and then a fashion show), I paired the skirt with my
Nasty Gal
top. I liked how the cutout design at the neckline gave a little edginess to this feminine look. And I also happened to receive my
Sole Society
black glitter heels by Marco Santi in the mail at the same time! Talk about perfect timing huh? These glitter heels are so gorgeous and have become my current fav black pumps. It definitely adds that extra hint of glam to any outfit which is why love it so much! What's your favorite black pump?
Sending love,
kimberly
-xoxo-
Instagram/Twitter Me: @kimberly_luu
P.S. Only 4 more weeks til I'm done with my 1st semester of grad school! Looking forward to Winter Break and the crazy holiday schedules ;)