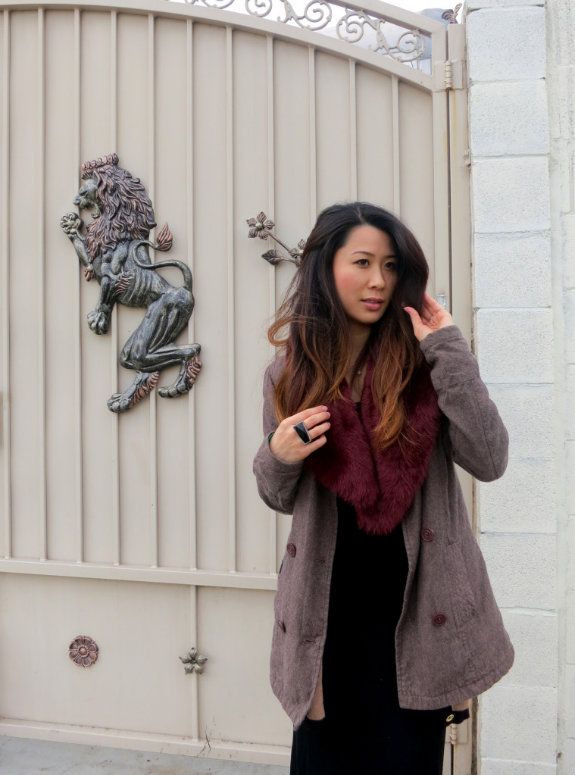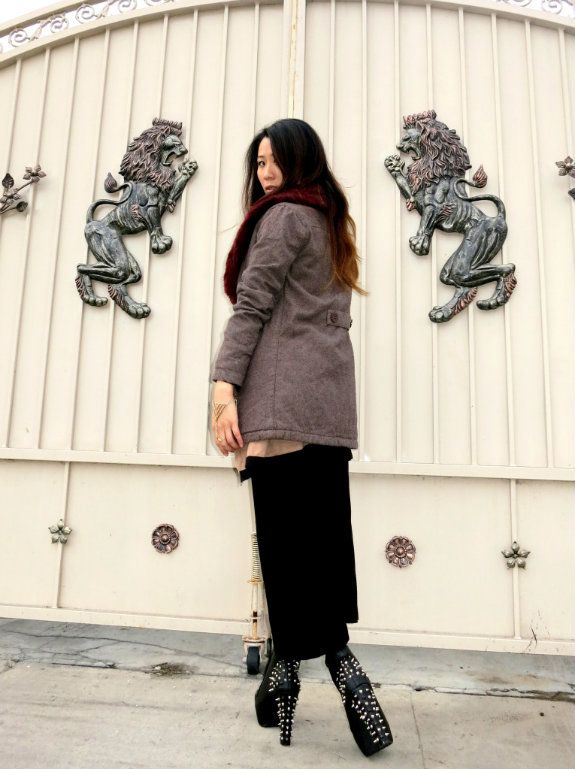 Outfit Details: black open back dress, Anne Klein cardy, Volcom coat, H&M faux fur collar, spike boots, P&P hand accessory
This year, Christmas day was pretty mellow for me. Just a couple small family gatherings and since I was feeling kind of lazy from the 4 day weekend I opted for a comfy look. Threw on this versatile black jersey dress (which actually has an open back) but kept it appropriate by layering it with my Anne Klein two-tone cardy (not shown) and Volcom coat. The H&M faux fur collar definitely added a luxe look to what would have otherwise been a plain outfit. One of the easiest pieces of accessories to add to any closet (and it was on sale for only $7 - a total steal!). Completed this look with spiked boots to add some texture because I'm attracted to funky things like that! haha I blame it on the cloudy day bringing out the inner goth in me.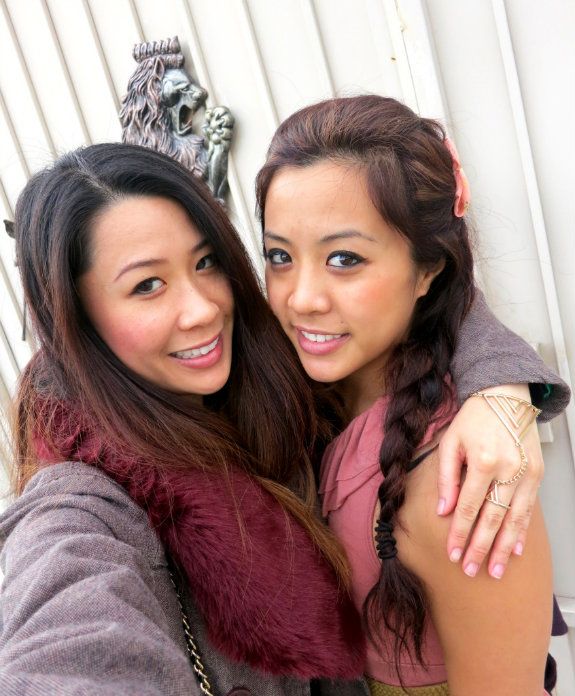 Big thanks to my awesome photographer aka sisteroo
Sus
for taking my outfit pics! Love this little booger! ;)
Okay it's Friday guys ~ TGIF! After work I have to prepare for a Christmas dinner (and there's another one tomorrow & Sunday) so it's going to be a crazy weekend for me. Hope you enjoy your last weekend of 2012 - in style of course!!
Sending love,
kimberly
-xoxo-
Instagram/Twitter Me: @kimberly_luu