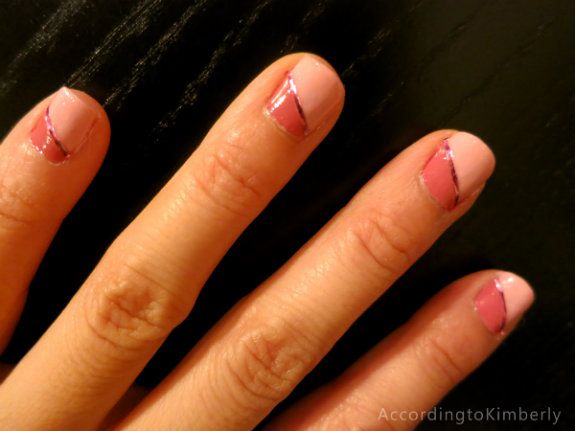 I was
beyond estatic
when I found out that
Essie
was carrying a couple PINK polishes dedicated to
Breast Cancer Awareness
! If you know me, then you would know that I am
not
a pink pink person. However, I will always make the exception and be totally pinked out when it comes to spreading breast cancer awareness.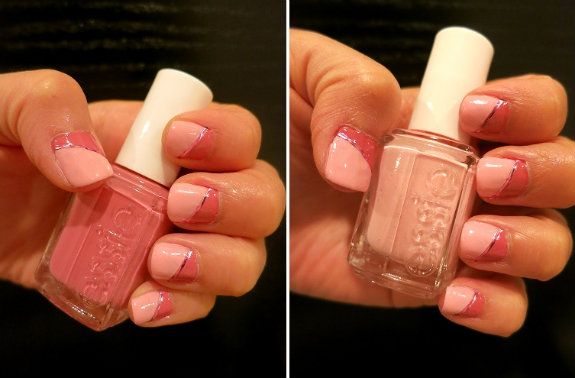 Since I was going to do the
Susan G. Komen Breast Cancer Walk
(pics to come), I knew I
had
to paint my nails with
Essie's Breast Cancer Awareness polish line
. It only made sense right? To make it fun, I did a two-tone diagonal design and added a strip of glitter.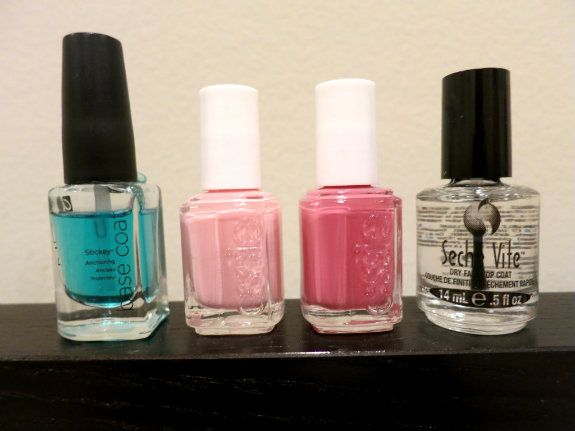 WHAT I WORE: Shellac CND base coat, Essie's Check-Up, Essie's We're In It Together, Seche Vite top coat. Aren't the
Essie polish
names (Check-Up & We're In It Together) so cute? Perfect little reminders to continue spreading Breast Cancer Awareness. Can't help but to love that!
***A big THANK YOU to
STIXIE
for introducing me to this limited edition collection! If you haven't yet, go check out all their amazing beauty products
here
. They have a lot of really cool stuff at affordable prices! It's definitely been one of my fav go-to spots ;)
Sending love,
kimberly
-xoxo-
Instagram/Twitter Me: @kimberly_luu
P.S. My nails are totally spreading Breast Cancer Awareness! Many people have been complimenting my nails so, of course, I told them all about this
limited edition Essie nail polish collection
. You can get it too from
STIXIE
here
but hurry before they run out. Happy shopping guys!