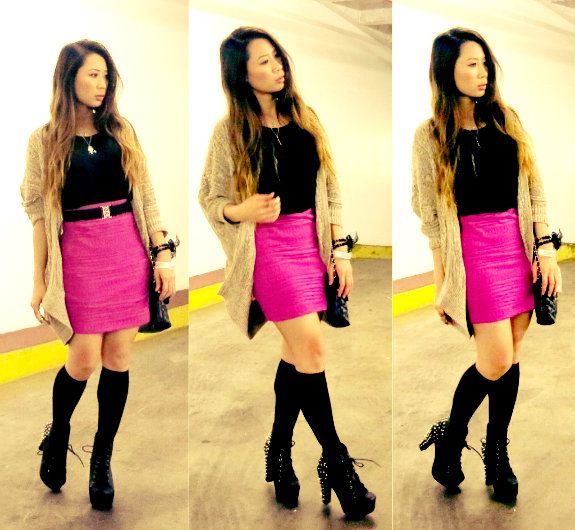 Outfit Details: F21 sheer top/magenta skirt, 888 cardy, spiked boots, Papers & Peonies accessories
I realized there are a crazy amount of fashion event pics that I have been wanting to share with you. So in between work/grad school/internship/fashion events, I will slowly but surely update it all on the blog (thanks for being patience!). ;)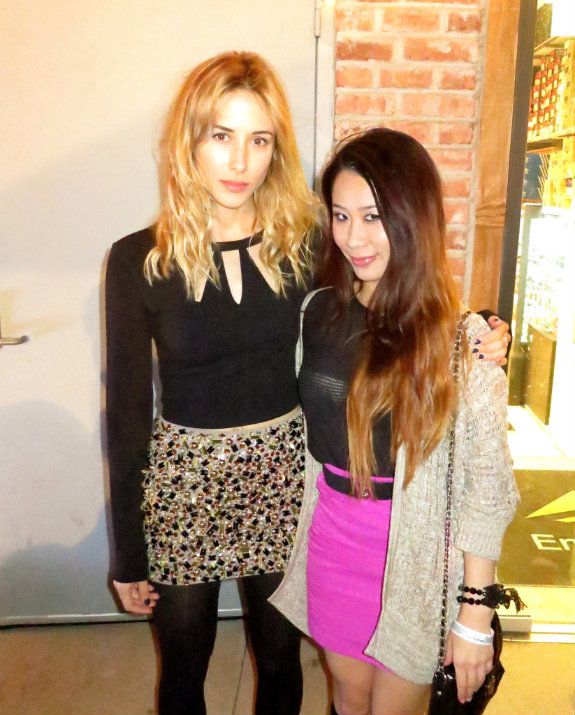 Back in October, I attended the
Mink Pink x Urban Outfitters
collaboration event (okay, it was more like a party) at LA's
Space 15 Twenty
hosted by the fab
Gillian Zinser
(she's so sweet & LOVED her on CW's 90210 tv show)!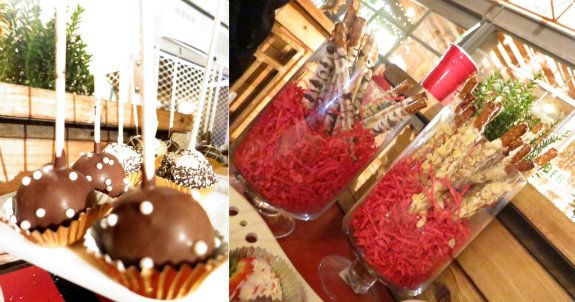 cake pops, chocolate drizzled pretzels & more at the sweet section
with awesome fashion bloggers
Stephanie
from
Honey & Silk
(how amaze is her metallic jacket?!?),
Sasha
from
LA Inspiration
, &
Deniz
from
Le Fashion Monster
random artist doing a live painting (pretty cool!)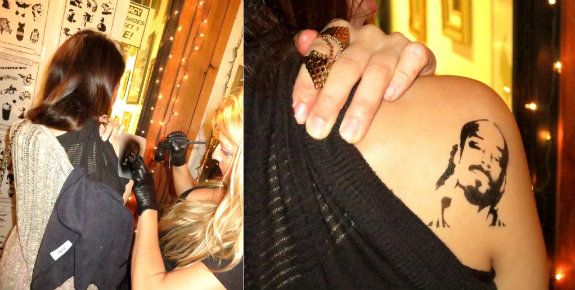 Got a tattoo! Asked for Tupac & she gave me Snoop Dogg. Good thing it was only temporary haha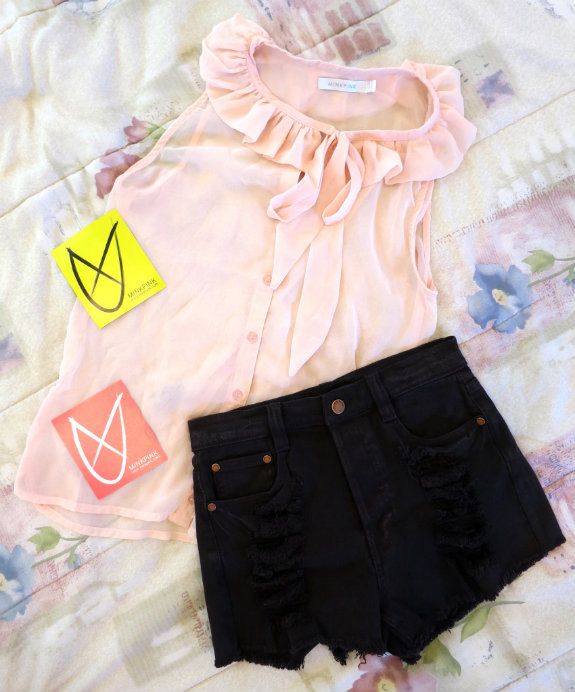 Party favors that you can wear are seriously the BEST party favors to get! Thanks so much Mink Pink!! :)
Us blogger girls doing what we do best: being silly ;) Totally loved the photobooth pictures at this event - such a blast with these ladies!

Okay it's Friday guys. Are you ready for the weekend?!? Hope so and have a good one!


Until next time,
kimberly
-xoxo-
Instagram/Twitter Me: @kimberly_luu