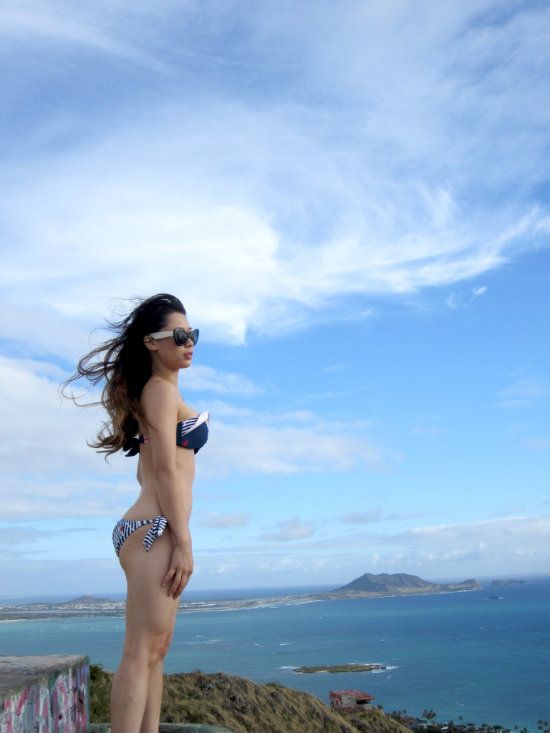 Oh I know you haven't had enough of my
Hawaii
pics yet right?? Especially when we finally started heading to the beautiful beaches
Hawaii
is known for!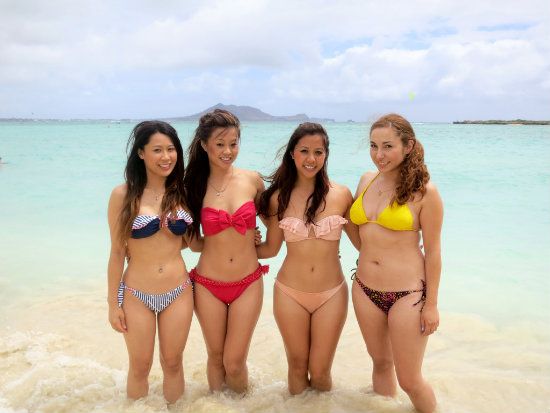 At first sight, we ran towards the ocean and started dipping our feet into the pretty waters of Kailua beach. I mean, who could resist dropping everything and running straight to the waters? For sure you know we couldn't!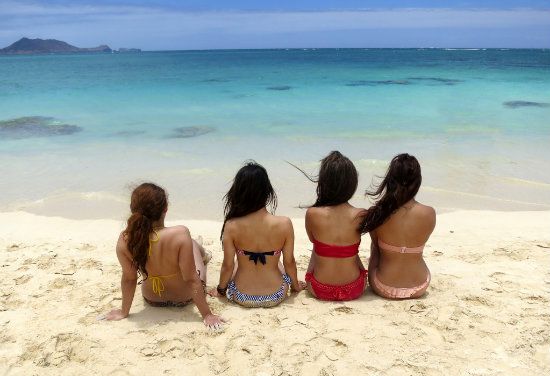 Next off, we had a quick fun photo shoot at the absolutely gorgeous Lanikai beach. Apparently it's one of the Top 5 (maybe number 2?) beaches in the WORLD! Wow - and we can understand why. The clear blue waters and panoramic views are sure to take your breath away!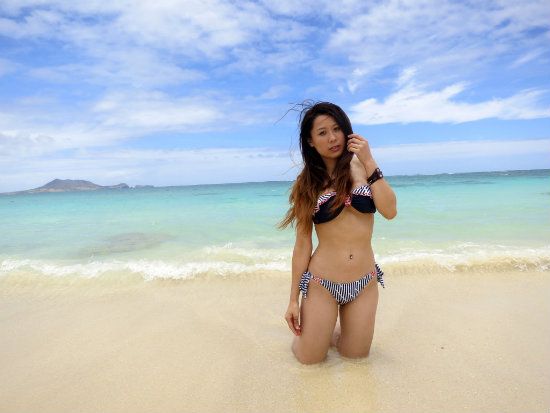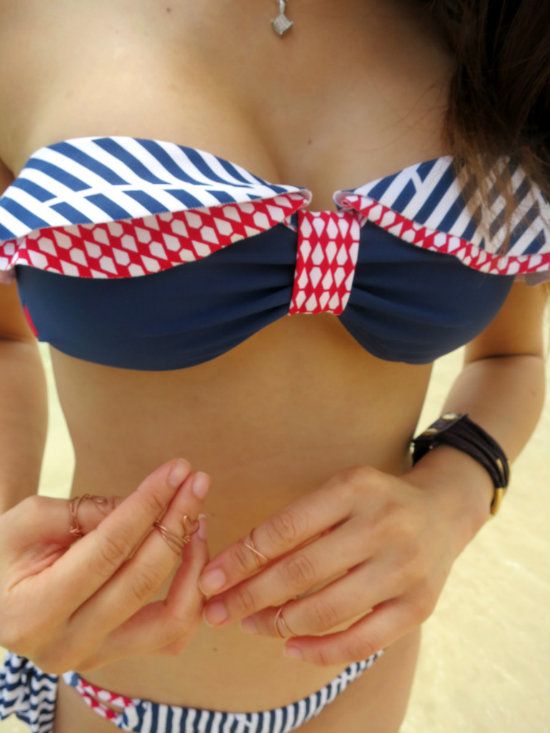 Outfit Details:
bikini -
Volcom
bracelet -
H&M
knuckly rings -
DIY
(
self-made by yours truly
)
I was SUPER excited and happy to be able to
finally
wear my
Volcom
bikini that I first saw at their
Swim 2012 fashion show
last year (fashion show pics
here
)! And when I saw it at the show, I immediately knew I had to have it. I had fallen in love all the little design details that went into it so I was beyond estatic to have found it in my size!
It seriously feels like I've been waiting forever to wear it though cause I've actually had this to-die-for bikini back in March but was waiting for the "right time." Apparently, the right time to wear it is in
Hawaii
(and I can't complain about that). Another reason it's perfect timing? This red/white/blue bikini reminds me of
4th of July
and what do you know? Our
4th of July
holiday is right around the corner from us! If you see this bikini still in stores, grab it right away because it's
the
4th of July
bathing suit you won't regret having! Trust!
Sending love,
kimberly
-xoxo-
P.S. Don't you love my DIY self-made knuckle rings I made for myself, little sisteroos, and Jud? One's a hanging heart and the other are "X"s. Simple easy accessories for every day wear.
P.P.S. Check out more of my Hawaii pics
here
,
here
,
here
,
here
,
here
,
here
, and
here
. ;)
Instagram/Twitter Me: @kimberly_luu